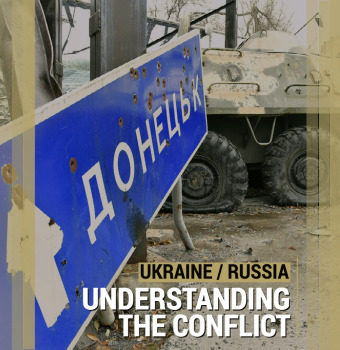 One of the people watching the situation most closely is Ret. Gen. Philip Breedlove, a professor of practice in Georgia Tech's Sam Nunn School of International Affairs. Gen. Breedlove previously served as NATO Supreme Allied Commander Europe, leading all operations across the European continent. He led that operation in 2014 when violence broke out in Ukraine over Crimea.
"We empathize with, support, and will continue to work to support our Ukrainian brothers and sisters," Gen. Breedlove told CNN's Erin Burnett in an interview regarding the unfolding situation.
But Breedlove says Ukraine is a pawn in a bigger game. He says Russian President Vladimir Putin has provided a document to American officials and threatened to invade Ukraine if the U.S. does not agree to his demands.
"Those documents are all about rewriting the security structure of Eastern Europe. Remember that Mr. Putin said not long ago that the greatest calamity of our time was the collapse of the Warsaw Pact," said Breedlove.
<<Watch Gen. Breedlove's CNN interview regarding the conflict between Russia and Ukraine.>>
Dominated by the Soviet Union, the Warsaw Pact was a collective defense treaty established as a balance of power to NATO, and included nations like Poland and Czechoslovakia (Now Czechia and Slovakia). Those nations are now part of NATO, along with the former Soviet republics like Estonia, Latvia, Lithuania, and of course, the United States. Ukraine has expressed hopes to become a member as well.
General Breedlove expects that American troops will not be deployed and that America and its allies should be seeking opportunities to assist Ukraine in defending its own airspace and territorial waters, now that larger and better equipped Russian forces are lined up at the border.
"Those are things we should be considering as an alliance and as a nation," said Breedlove. "If Mr. Putin is allowed to invade Ukraine and there were to be little or no consequence, we will see more of the same."