07 Jul 2022by James Chapple
The Travel Corporation (TTC) has combined its UK, Ireland, Europe and South African offices to create a new EMEA region with UK and Europe managing director Donna Jeavons set to leave the business at the end of August.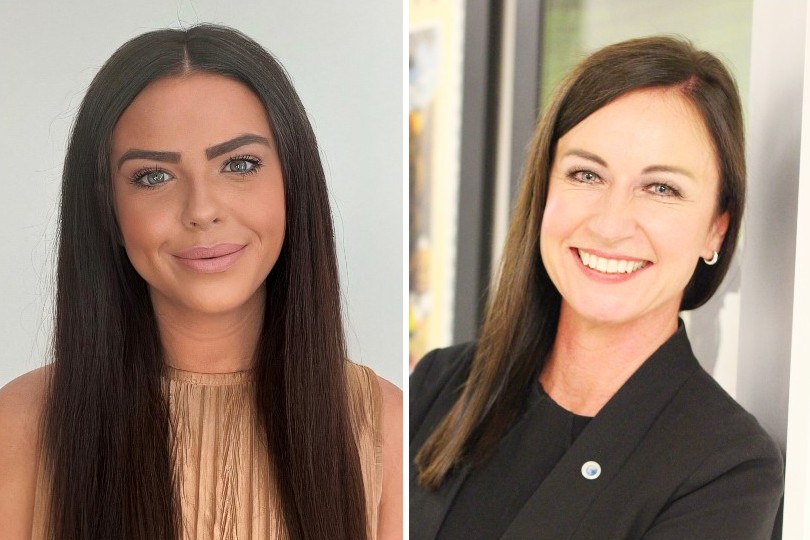 Becky Francis (left) has been appointed TTC director of sales EMEA and Kelly Jackson (right) TTC managing director EMEA
Kelly Jackson, who has been with TTC for 15 years, has been appointed TTC managing director EMEA, while Becky Francis has taken on the role of TTC director of sales EMEA – with both pledging to redouble their efforts to serve the trade.
"Jackson will be dusting off her British passport and returning to her roots as she travels frequently between the two regions to ensure both are firmly on a path of strategic growth," said TTC. "This new structure will allow TTC to fuel growth with purpose through collaboration, knowledge-sharing and innovation."
Of Francis, the group added she would also be travelling frequently between the two regions supporting the new structure, for which TTC has already introduced a new combined EMEA contact centre.
In March, Jeavons, who was sales and marketing director for TTC's Contiki, Costsaver and Trafalgar brands, assumed responsibility for its Insight Vacations and Luxury Gold brands too under a new unified TTC Tour Brands division.
However, three months later, it was announced Jeavons would be leaving TTC at the end of August after eight years to take a up a new role with Abercrombie & Kent in September.
TTC chief executive Gavin Tollman said the restructure would make the group's operations more efficient, strengthen the integrity of its brands and allow the business "to serve trade partners better". "The knowledge, skill set and experience that Kelly and Becky hold bring immense value at a time where we are on a path of very intentional growth," said Tollman.
Jackson, who has more than 25 years' travel industry experience, was general manager of Contiki in South Africa for 11 years before being appointed TTC head of sales. In 2020, she was promoted to TTC managing director in South Africa. Tollman credited Jackson with "rebuilding" TTC's South African business post-Covid, growing it from a team of 15 to a team of 53.
Turning to Francis, Tollman added: "Becky has exceptional trade relationships and knowledge of the UK industry, and, like Jackson, started her career at Contiki and worked her way up. I know both of these executives have the drive and ability to take the newly formed EMEA region to even greater heights."
Trade pledge
Jackson said: "I am confident in this new structure and the incredible team that is in place for the EMEA region – we could not be stronger or better suited and it is without a doubt that this new structure is designed to seamlessly support our valued travel agents. I look forward to meeting our UK, Europe and Ireland partners and introducing Becky to our South African trade partners very soon."
Francis added: "As TTC forges ahead to develop our strategic plan, it's essential we have the right structure in place to achieve our goals, and the creation of the EMEA region within the company is an invaluable part of the process. I am truly grateful for the opportunity and am delighted to be working alongside Kelly in her new role and am thrilled to be getting to work alongside our TTC team in South Africa and meeting their valued trade partners."