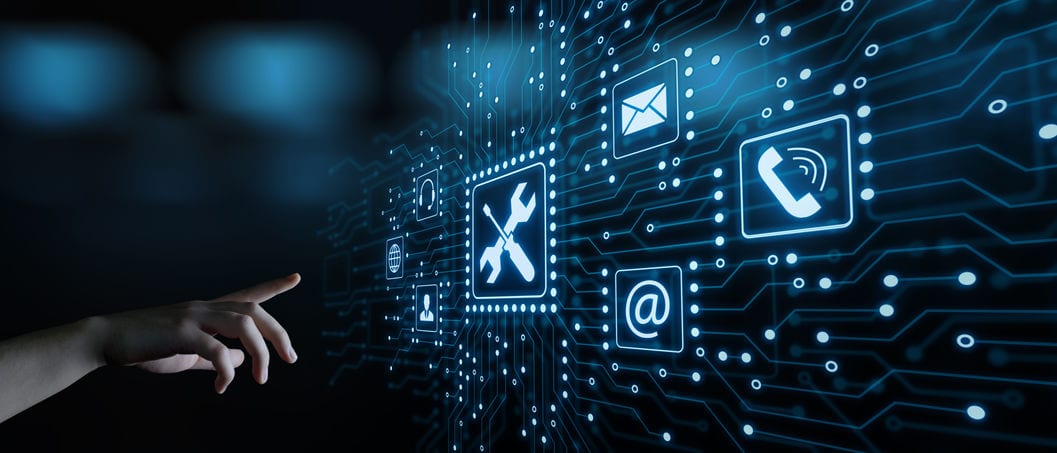 The rise of service platforms is a double-edged sword
Built on the foundation of cloud computing infrastructure, Anything as a Service (XaaS) has emerged as a general concept to describe the pay-as-you go consumption model of cloud computing. Where are the challenges in the XaaS market, and where are the opportunities?
XaaS moves the corporate IT cost center from capital to operational expenses, by introducing subscriptions to service platforms in place of pricy licensing or costly investments in capital equipment.
That's not only hugely appealing to businesses looking for increased agility as they pivot operations to the cloud. That shift to cloud services is an inexorable trend, according to market research firm Gartner. Gartner predicted that enterprise IT budgets spent on public cloud computing will overtake traditional IT spending in 2025.
Opportunity 1: Capturing corporate IT spend
"By 2025, 51% of IT spending in these four categories will have shifted from traditional solutions to the public cloud, compared to 41% in 2022. Almost two-thirds (65.9%) of spending on application software will be directed toward cloud technologies in 2025, up from 57.7% in 2022," said Gartner.
Gartner said that about $1.3 trillion in enterprise IT spending is up for grabs in the shift to cloud-native services. That number grows to $1.8 trillion by 2025, Gartner's predicted tipping year. That doesn't mean all of that or even most of it will end up in the cloud, but it reinforces what anyone in IT will confirm: the move to the cloud isn't stopping any time soon.
Software as a Service (SaaS) comprises the biggest single market segment of public cloud services, according to the Gartner report. This encompasses platforms like Salesforce, Microsoft Office 365, Adobe Creative Cloud, Google G Suite and more. And those opportunities will continue to grow as more businesses face pressures to scale their workloads and operations to the cloud.
Opportunity 2: More modular, AI-driven services
Gartner sees the next evolution of cloud computing away from "pedestrian use cases such as infrastructure" to more rich experiences driven by artificial intelligence (AI) and machine learning (ML).
AI and ML come up almost constantly in the discussion of new cloud-based service platforms. While there's a fair amount of hype embedded in that discussion, the truth of it is that businesses in the cloud and cloud service providers are increasingly dependent on automation and orchestration that simply doesn't work without it.
AI is even driving the development of the Metaverse — the one Meta (née Facebook) is trying to build. The company is building out the biggest AI supercomputer yet using Nvidia hardware to accomplish the feat.
Opportunity 3: CIPS
Gartner, ever seeking a catchy acronym, has bundled cloud infrastructure and platform services into CIPS. CIPS combines Infrastructure as a Service (IaaS) and Platform as a Service (PaaS). IaaS provides enterprises with the base layer of cloud computing infrastructure. PaaS provides additional services and frameworks to help businesses run custom cloud applications.
Led by Artificial Intelligence (AI) and Machine Learning (ML)-enabled cloud services from hyperscalers, the focus will continue to shift away from traditional infrastructure and operation roles to the public cloud.
"Infrastructure is becoming programmable, and its operation is subsequently becoming automated. Modern IT infrastructure, whether deployed in the data center or consumed in the public cloud, requires less manual intervention and routine administration than its legacy equivalents," said Henrique Cecci, senior research director at Gartner.
Challenge 1: Vendor lock-in
Meanwhile, established businesses are carefully assessing risks and opportunities as they continue to invest in XaaS services. Shifting the burden of operational responsibility for essential services or infrastructure can also imply dependency on those services and that infrastructure.
Vendor lock-in is not a problem new to XaaS. In fact, some of the biggest names in cloud computing, like Oracle and IBM, were infamous in the pre-cloud past for imposing draconian licensing arrangements. One of the great advantages of XaaS, we're told, is the ability to pay for what you need as a subscription.
But operational and engineering complexities can increase dramatically for businesses that absolutely must remain agnostic to any one specific vendor's cloud services. The corporate trend to hybrid cloud strategies is accelerating the growth of more cloud-agnostic services from hyperscalers, with services like Microsoft Azure Arc and Google's Anthos.
Challenge 2: Service uptime
Moving from your own data center to the cloud means depending on someone else's data center instead. Hyperscalers and large data centers measure their downtime in fractions of a thousandth of one percent. But as the entire world moves to the cloud, when failures happen, everyone tends to notice.
It's often front-page news when it happens, as it did when a regional AWS outage disrupted businesses for several hours after an internal network update failed. Businesses affected included Amazon's own delivery network.
The relentless pace of commerce outstrips any potential shortfalls. However, even telecom network outages have gone up during the pandemic, but they aren't necessarily impacting users, according to a report from ThousandEye.
Challenge 3: Keeping data safe
Information security and data sovereignty is also top of mind both for enterprises and governments at a time when many regions around the world are undergoing significant digitalization efforts both on municipal and business levels.
This is driving the hybrid cloud trend, as enterprises, hyperscalers and carriers focus on providing options to meet specific enterprise security requirements and regional data sovereignty regulations.
This is happening against the backdrop of a tectonic shift in labor, as pandemic-rattled workers demand hybrid solutions that enable them to work either entirely from home or some mix of home and the office. Businesses are increasingly challenged to protect the data security of their workers outside of the typical "hub and spoke" security model: not efficient when work is everywhere.
That's driving the uptake of more advanced cloud security software and platforms. It isn't lost on lawmakers, either. American government officials want more accountability and better security from tech stakeholders, especially in areas like managing open-source software which the tech industry depends on.