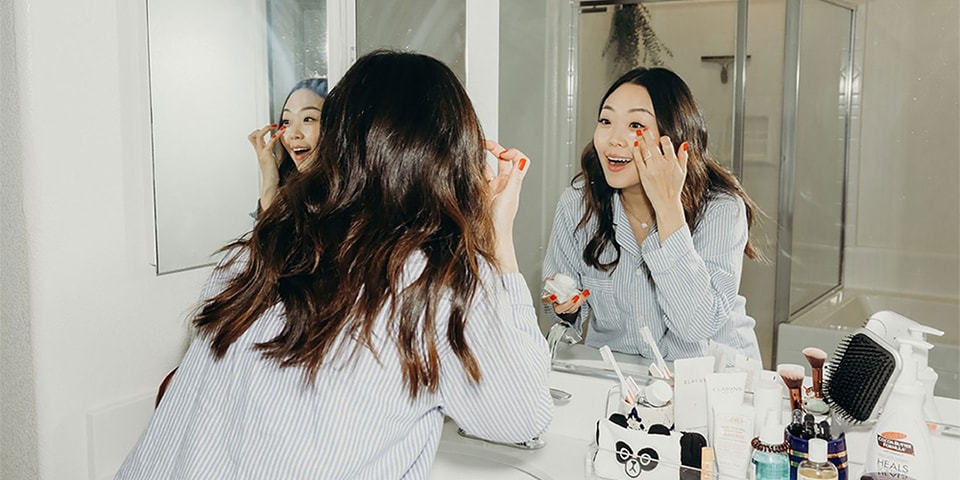 Despite what Leonardo Dicaprio may think, 25 years of age is not a woman's expiration date. We are entering a new era in which aging is seen for what it is — a natural and equally beautiful part of life and The Body Shop is supporting this movement as the skincare and beauty brand is re-branding to eliminate any anti-aging marketing language.
The Body Shop has renamed its best-selling Drops of Youth serum to Edelweiss to reflect its position on archaic and sexist beauty standards. In an interview with The Drum, Laura Keane, the label's global brand development director shares, "We really wanted to take a strong stance that goes against what's been the norm within the beauty industry because as a big, global brand we have a responsibility to do that for our customers. This was really a catalyst to encourage us to look at our portfolio and see where we could improve the creative and the language — not just the images we put out, but what our products do and what they are named."
Not only is the much-loved skincare brand striving to make the beauty industry more inclusive, The Body Shop's latest host of products are also cruelty-free as they are vegan certified. Fans of the brand will be happy to know that it is not skimping on quality as the Drops of Youth serum contain even higher amounts of edelweiss, delivering a hearty dose of the botanical's antioxidant properties.
Watch The Body Shop's Edelweiss campaign video below.
[embedded content]