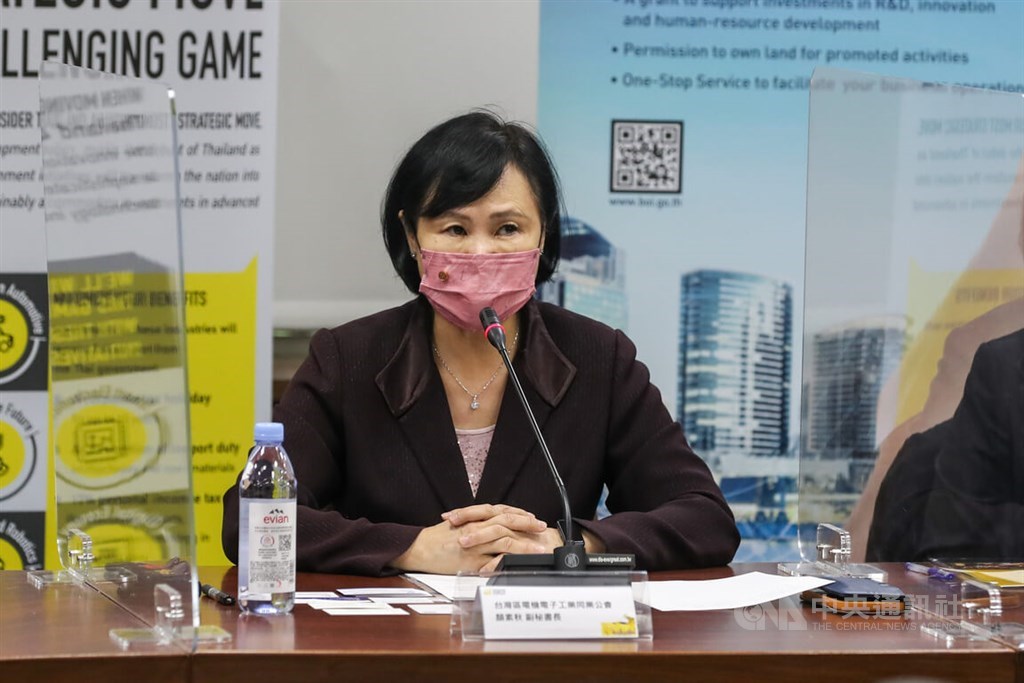 Taipei, March 13 (CNA) Taiwan's tech sector could face rising costs stemming from the war between Russia and Ukraine, while companies with operations in Eastern Europe are bracing for economic spillover from a war that is being fought "right up to their doorstep," industry representatives told CNA.
Despite Asia's geographic distance from the conflict and its relatively low level of financial exposure to Russia and Ukraine, the comprehensive nature of the sanctions imposed on Moscow — including its exclusion from the SWIFT interbank transfer network and a ban on semiconductor exports to Russia — make some spillover inevitable, experts say. Taiwan is no exception to this.
Yen Su-chiu (顏素秋), deputy secretary-general of the Taiwan Electrical and Electronic Manufacturers' Association (TEEMA), told CNA that a number of Taiwanese tech firms have facilities in Poland, the Czech Republic, and Slovakia, meaning that the war was being fought "right up to their doorstep."
While Russia accounts for less than one percent of Taiwan's electronic exports, there is still the possibility that some of these firms will face bad debts and related cash flow problems as a direct or indirect result of the sanctions, she said.
A greater fear is that the economic impact of the conflict will spread across Eastern European markets.
Li Yi-tai (李宜泰), president of motherboard and graphics card manufacturer Gigabyte Technology, said that while Russian clients accounted for less than 3 percent of his company's revenue, he remained concerned about the potential for economic spillover in neighboring countries.
Meanwhile, Taiwanese electronics company Asustek Computer (Asus) said it was developing a range of contingency plans regarding the conflict, while stating that the percentage of its overall earnings from Russia ranged from the low to mid-single digits.
Asus was called out by Ukraine digital minister Mykhailo Fedorov last week for its failure to withdraw from the Russian market after the conflict began, an appeal to which the company said Saturday evening that it would not respond at this time.
For many small to mid-sized Taiwanese firms with investments in the region, however, the question may now be how and when to cut their losses, in order to avoid potential cash flow issues and contractual disputes.
According to the Importers and Exporters Association of Taipei (IEAT), a survey of over 100 local firms with business in Russia and Ukraine conducted on March 1-2 found that trade with the two countries had all but ceased after the outbreak of war on Feb. 24.
The survey found that around 70 percent of respondents were having difficulties collecting outstanding debts, while over 20 percent were concerned about possible contractual disputes as a result of shipping delays or stoppages, the IEAT said.
A final piece of the equation is the key position that Russia and Ukraine hold in the export of specific products, despite forming a combined total of just two percent of global trade, according to Alicia Garcia-Herrero, chief economist for the Asia-Pacific region at the French investment bank Natixis.
In a recent analysis, Garcia-Herrero highlighted Russia's significant share of the export of products such as neon gas (70 percent), palladium (37 percent) and nickel (9 percent), which are necessary to Asia's semiconductor and electric vehicle battery producers.
"The proportion of these materials is small but critical in supply chains," meaning that the costs for these industries will grow if Russia restricts exports, she said.