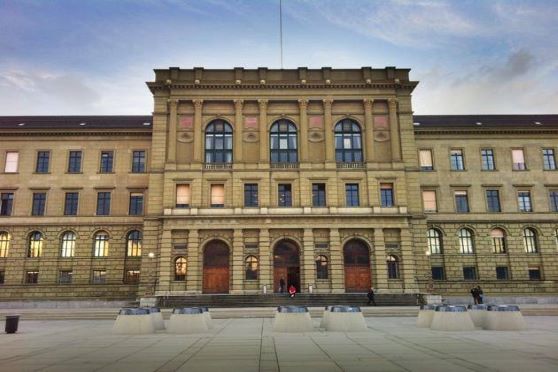 Summary
Eligible graduates and undergraduates from around the world need to apply for the SSRF programme on or before December 15, 2021
The two-month fellowship is for the period of July and August, 2022
Eidgenössische Technische Hochschule (ETH) Zürich — also known as the Swiss Federal Institute of Technology in Zurich, Switzerland — has opened the application process for its two-month Student Summer Research Fellowship (SSRF) 2022.
The summer research fellowship programme is being offered by the Computer Science department of ETH and gives undergraduate and graduate students from all over the world the opportunity to gain their first research experience in an area of their choice.
The deadline to apply for the SSRF programme is December 15. The programme is for the period of July-August 2022, beginning on July 1 and ending on August 31.
The ETH Computer Science department is providing research opportunities through the programme in the areas of Theory and Algorithms; Networked Systems and Parallel Computing; Pervasive Computing and Cyber Physical Systems; Information and System Security; Data Management and Machine Learning; Programming Languages and Software Engineering; as well as Visual Computing.
Eligibility criteria and key features of the ETH SSRF 2022:
The candidate must be enrolled in a study programme (Bachelors or Masters) in computer science or a closely related field (electrical engineering, mathematics, physics)
The graduation date of the candidate's current study programme should be in the year after the fellowship will have ended or later.
The candidate must have two years of study completed by the start of the programme (Masters students naturally satisfy this condition).
The duration of the fellowship is fixed to the full two months of July and August. You need to be present during the entire time.
Fellows will be getting a monthly stipend of around 1,750 CHF (Swiss Franc) to take care of their housing and living expenses. Travel and visa expenses will be covered by the institute as well.
Once an applicant is accepted into the fellowship programme, the institute will organise affordable housing during his or her research stay.
The current COVID-19 situation mandates that the chosen candidates produce a valid vaccination certificate with an approved vaccine or some proof of recovery at the beginning of the fellowship programme.
ETH Zurich has a long-running and successful history of designing computer systems and developing software tools. The department of Computer Science at the institute was formed in 1981. Ever since, 220 PhD students and research assistants, and over 60 post doctoral fellows and senior scientists contribute to maintaining the high standards in research and teaching for which the department is renowned.
Aspiring candidates can apply by visiting the official website:
https://inf.ethz.ch/studies/summer-research-fellowship.html
The selected candidates will be notified via email.
Last updated on 27 Nov 2021