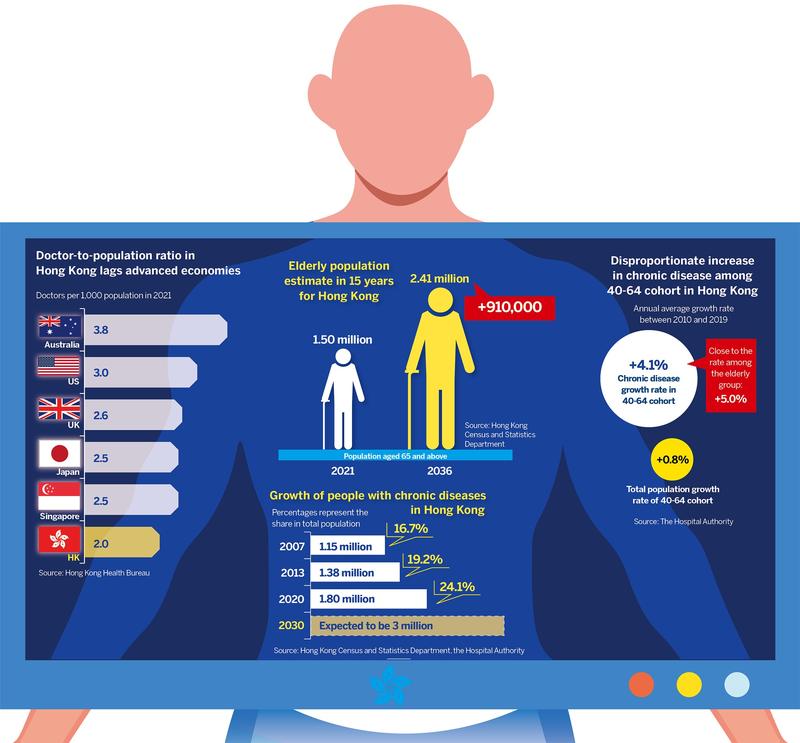 Hong Kong's aging population is overloading the physical resources and doctors in the public health system. Government statistics project the population of those aged 65 years and above will constitute 30 percent of the total population by 2036 — a 61 percent jump within fifteen years — numbering 2.41 million, compared with 1.5 million in 2021. The public health system already suffers a chronic deficit of beds and doctors.
The Hospital Authority's 2019 data show the utilization of hospital beds in the 65-79 age group to be five times higher than for those aged below 65. The 80-plus cohort logs a hospitalization rate 14 times higher. The cost of medical services for the 65 and above accounted for half of the city's total in 2019-20, up from 46.9 percent in 2015-16.
The multiplier effect of an aging population on public health demand cannot be addressed without remote diagnosis, real-time health monitoring with internet of things devices and intelligent prescriptions delivery. These investments are being made by the public health system on the supply-side. The demand-side lags, as aging patients learn to cope with new devices and the protocols of feedback communication.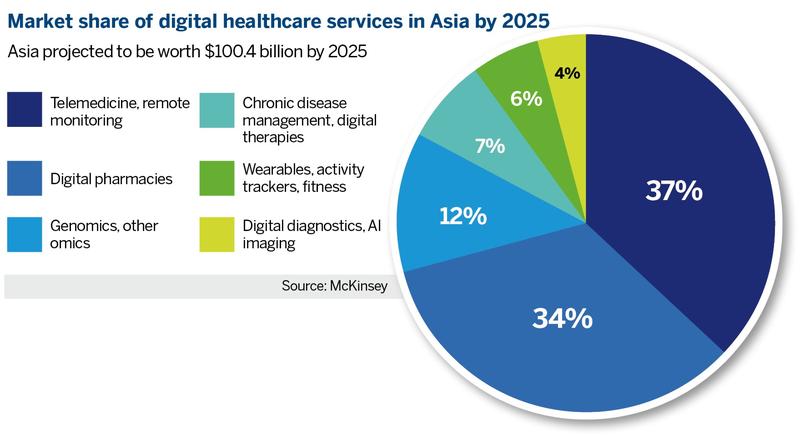 Chronic disease burden
Chronic diseases afflicting younger people compounds the overload. Chronic diseases in the 40-64 age group increased at 4.1 percent annually between 2010 and 2019. Chronic disease sufferers are expected to rise from 2 million in 2019 to 3 million by 2039 — a 50 percent jump in two decades.
The HA said it was already short of 260 doctors in 2019-20. Despite hiring 670 doctors and 4,760 nurses between 2016-17 and 2020-21, the HA could not meet the growing public demand for medical services. The brain drain of doctors and shortage of trained nursing manpower continue with seemingly no practical cure.
The COVID-19 pandemic of early 2020 forced recourse to remote health monitoring and diagnosis for medical consultations. That somewhat alleviated the manpower shortage and improved the delivery efficiency of medical care. It saved patients the hassle of travelling to hospitals and the frustration of waiting in long queues when they get there.
Xin Mengwei, partner at global management consulting firm McKinsey, observes that "at hospital, clinic, and even pharmacy levels, adoption of smart healthcare is more advanced, while we see a slower pace in consumer adoption".
A 2020 survey by the Hong Kong Productivity Council, commissioned by Prudential Insurance, indicates that 93 percent of respondents are keen to know their health condition; 69 percent are amenable to using mobile apps, smart wearables, and other electronic devices; and 80 percent are open to artificial intelligence for health assessment, monitoring, alerts, and medical consultation.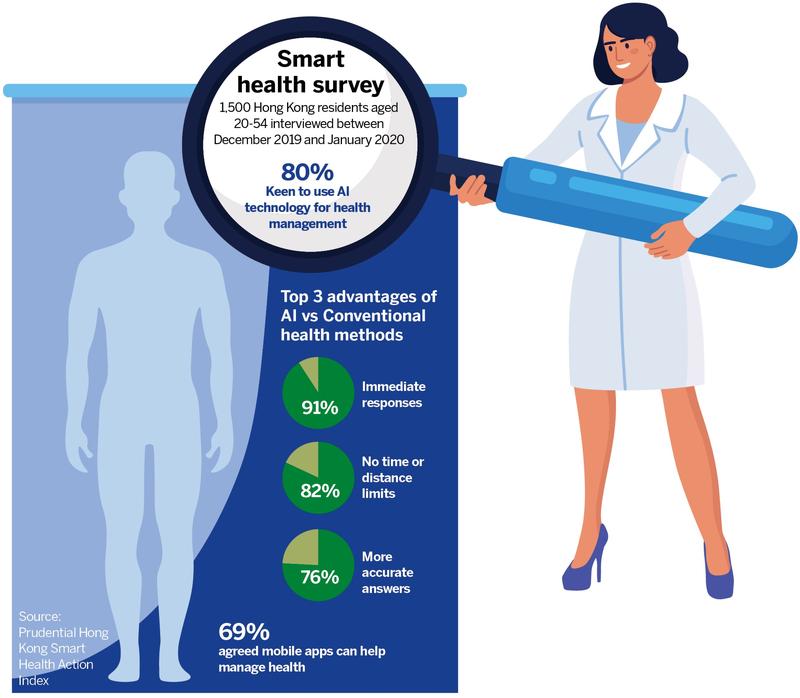 Smart healthcare
Matthew Man Chun-sing, chief executive officer and founder of Megasoft Ltd, a local tech company that provides IoT devices and AI solutions for the healthcare industry, notes that development of smart healthcare relieves the medical burden caused by the aging problem, and reduces labor and financial costs for hospitals. "It provides solutions for hospitals to lift their working efficiency to accommodate more patients under limited facilities and capacity," he adds.
Megasoft developed the Drug Refill Management System for the HA in 2017, reducing patients' queuing time to collect drug refills and the workload on medical staff. Furthermore, human errors of wrong pickup, or prescription mix-up, are voided by systems intelligence. This has been implemented in more than 10 hospitals. Average queuing time to collect drugs is cut to 20 minutes from over an hour, according to Man.
Hong Kong's former health chief, Sophia Chan Siu-chee, identifies smart hospitals and smart healthcare as parallel developments to build a database of patients' medical records to be shared with authorization between private and public healthcare systems. The city presses ahead to build smart hospitals. Health data to optimize healthcare services and promote medical innovation are an important development direction for Hong Kong's healthcare policy, declares Chan.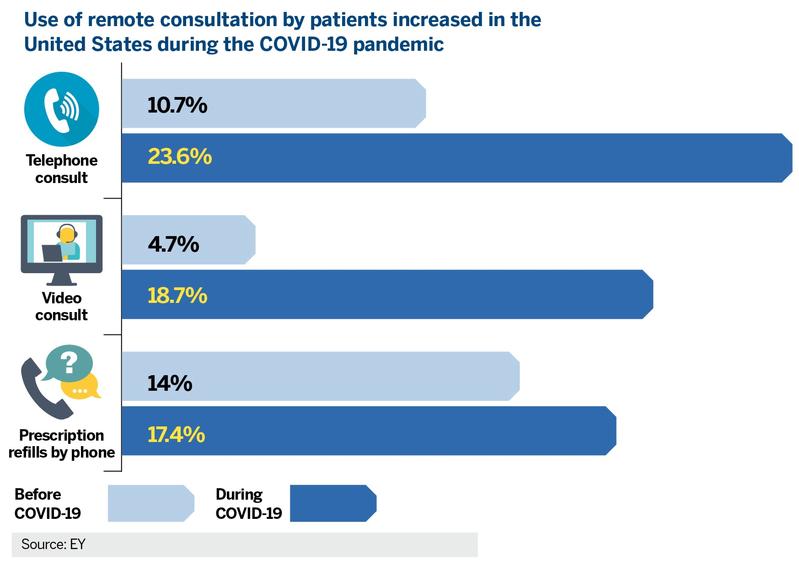 In March 2016, the Electronic Health Record Sharing System (eHealth) was launched. Participation in the eHealth will be a prerequisite for healthcare providers to enable patients to move seamlessly between the public and private systems.
The HA in December 2019 introduced the HA Go mobile app, which enables patients to set appointments, pay bills, access drug information, and schedule rehabilitation exercises. By the end of March, more than 1 million people had used the app for multiple HA services.
Fung Hong, chief executive officer of the CUHK Medical Centre, said the center is the first smart hospital in Hong Kong deploying the full range of AI, IoT, and mobile technologies for paperless records and comprehensive service efficiencies. The 5G bandwidth also allows real-time transmission of medical images for remote consultations.
Fast confirmation of patient health status, better nursing care, efficient remote consultation and clinical decision-making are enabled by the speed of data communications and centrally integrated records. "Assisted by AI technology, the information system facilitates consultation and treatment by medical practitioners," adds Fung.

Technology leadership
"Hong Kong has a strong foundation of technology. Medical staff receive professional training on the new digital devices. The current generation of aging people are familiar with technology," says Fung, adding that these strengths enable the city to develop smart healthcare.
Stephen Sunderland, partner of and head of China and Southeast Asia medical technology at L.E.K. Consulting, says Hong Kong has "preexisting and structural" advantages to pursue smart healthcare. "These include providers with solid capabilities and a deep healthcare talent pool close to patients. That makes it feasible to integrate online and offline care models."
"Also important," notes Sunderland, is the existing "high level of digitization and policy support for further digitization of healthcare organizations, both public and private." "Hong Kong is a leading digitalized healthcare market within the Asia-Pacific region, and a credible benchmark compared to the highly developed healthcare systems of the US and Europe," he adds.
Xin of McKinsey says Hong Kong leads in sophisticated high-end services because of its multitiered private, public and clinic healthcare ecosystem. "With its comprehensive medical ecosystem and advanced therapies, Hong Kong complements the Chinese mainland's public-driven system."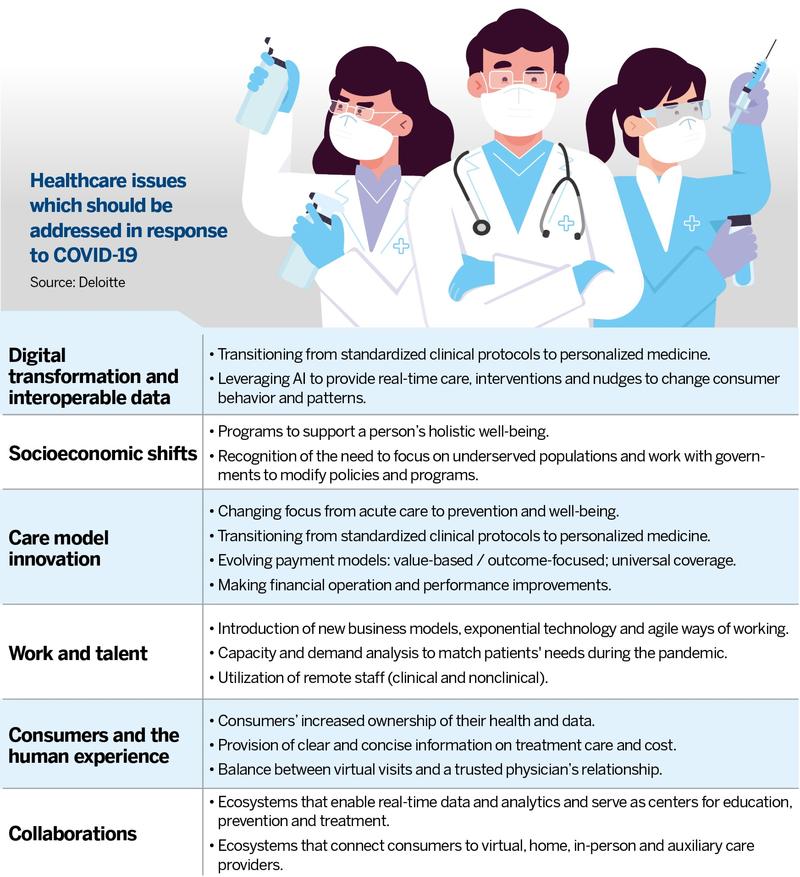 GBA potential
Sunderland observes that "in the digital domain, scale and network effects matter. The ability to leverage from a city-sized market of 8 million potential patients to a 'nation-sized' market in the whole Guangdong-Hong Kong-Macao Greater Bay Area of 10 times provides many more opportunities in smart healthcare." Sunderland cites the potential to distribute healthcare peak demand across more centers and to aggregate more structured data to refine AI algorithms.
He does not expect cross-border medical cooperation to be achieved soon. "There are data privacy and healthcare practitioner licensing issues that need to be navigated, but the potential benefits are there to be realized," says Sunderland. He adds that efforts have been made to regulate private data in recent years but "we have not yet reached a mature and stable environment to standardize national smart healthcare. There will be further changes in the years ahead as regulators seek to satisfy the concerns of all stakeholders."
Man of Megasoft points out that cross-border telemedicine still faces many challenges. The three key disconnects he notes are: different qualifications for medical personnel; no uniform approval standards for drugs; and lack of a designated logistical channel across borders. "Only when the three problems are solved, can cross-border telemedicine cooperation in the Greater Bay Area be realized," he says.
Industry analysts estimate that collaboration between the centers of smart healthcare within the Greater Bay Area can potentially generate economic output from the sector of 2.5 to 3 trillion yuan by 2030.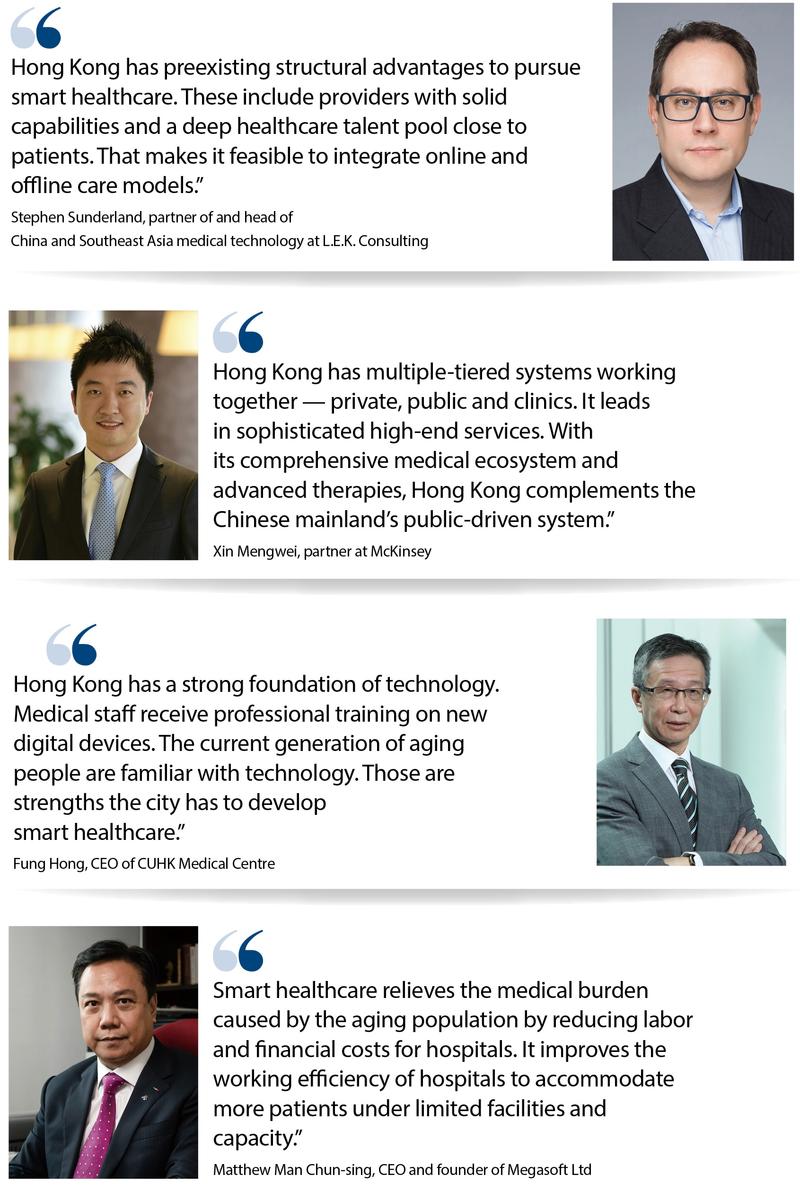 WHAT'S NEXT
1. Set uniform qualifications for medical personnel and drug approval standards for cross-border telemedicine cooperation.
2. Address data privacy and practitioner licensing issues for regional industry growth.
3. Leverage comparative advantages of medical systems between Hong Kong and other GBA cities for mutual benefit.
4. Allow a dedicated medical logistics channel between Hong Kong and other GBA cities.
Contact the writers at sally@chinadailyhk.com