SK hynix has successfully developed the next-generation memory semiconductor, 'PIM(Processing-In-Memory)'. This is the first time SK hynix developed PIM. They secured the technology that can improve data processing in artificial intelligence (AI) and big data field significantly.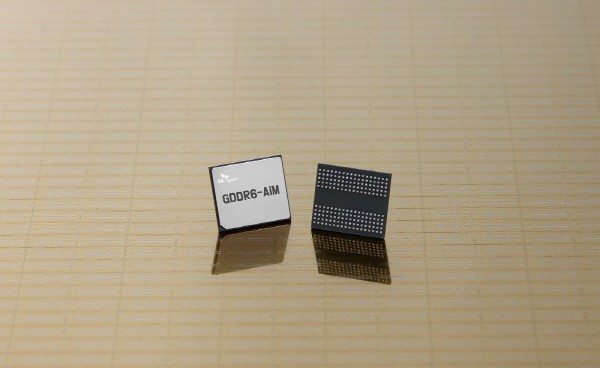 At the '2022 ISSCC' which is one of the world's most prestigious semiconductor field conference in San Francisco, SK hynix plans to announce their PIM development result on the 16th. PIM is the next generation semiconductor which got rid of boundary between memory semiconductor where stores data and system semiconductor where the actual computing is processed. This product will advance 'memory centric computing' era where memory semiconductor will be center of smartphone and ICT.
'GDDR6-AiM(Accelerator in Memory)' sample was developed by SK hynix which is their first product with PIM technology. It has GDDR6 computing capability which can process about 16 Gbps. If this product is used instead of regular DRAM with Central Processing Unit (CPU) and Graphic Processing Unit (GPU), it can speed up the computing process up to 16 times. GDDR6-AiM will be utilized in machine learning(ML), high performance computing, big-data computing and storage field.
This product operates in 1.25V, lower voltage than regular GDDR6 which operates in 1.35V. Since PIM can compute within itself, it reduces data movement to CPU·GPU, which can minimize the power consumption. SK hynix explained that it consumes 80% less power than the existing products. This will reduce carbon emission, which will help environmental, social and governance (ESG) management.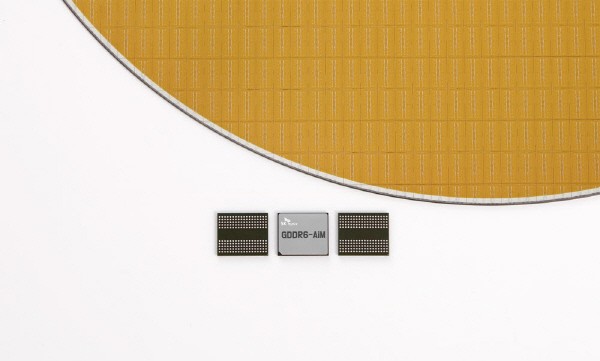 SKhynix is cooperating with SAPEON, which is spun off AI semiconductor company from SK Telecom to present technology combined with GDDR6-AiM and AI semiconductor. Soojung Ryu, the president of SAPEON, said "The use of artificial neural network data has been rapidly increasing in last years, requiring computing technology optimized for computational characteristics," and she continued, "with technology fusion of both company, we will optimize data computing, cost, and energy usage.
Hyun Ahn, Senior Vice President Solution Development of SK hynix, said "SK hynix will utilize GDDR6-AiM based on PIM with self-compute technology to form a new memory solution ecosystem. We will keep pushing with development of business model and directionality of technology development."
By Staff Reporter Dongjun Kwon (djkwon@etnews.com)