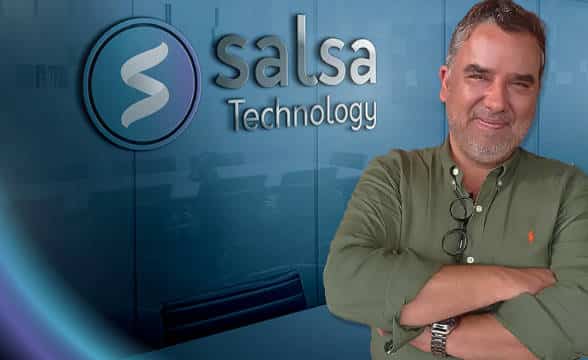 Salsa Technology, an established provider of solutions for the B2B iGaming sector in Europe and Latin America, has announced the appointment of André Filipe Neves as the company's new COO. Neves will be directly tasked with steering and maintaining the company's long-term growth and objectives.
Neves Has an Impressive Track Record
He is not a chance appointment either. Neves has 20 years of experience as a technology and operations manager. He spent the bulk of this period working in the iGaming, banking, and insurance industries, cultivating an important skill set that will enable him to contribute to Salsa Technology's long-term growth and objectives.
Neves has worked on a number of projects that are directly related to what Salsa Technology does today. He will be helping with the company's establishment in essential jurisdictions, to name Malta, Portugal, Brazil, and others.
Europe and Latin America will be of particular interest to Salsa Technology, which is where Neves' focus will be moving forward. A Malta Gaming Authority license has already helped it achieve a lot of that.
Neves commented on his appointment, praising the appointment and joining the Salsa Technology's team. He explained:
"Salsa has established itself as a dominant force within the iGaming space thanks to its standout iGaming solution and I am thrilled to have the chance to help the company deliver on its aspiring business goals."

Salsa Technologies COO André Filipe Neves
Inspiring Others to Do Better
Neves will keep a close eye on the business and its core technology. He will try to build better customer relations and drive business development as well as successful marketing. Salsa Technology founder Peter Nolte said that Neves has already had a positive impact on the company.
Salsa head of marketing and communications Eliane Nunes added that Neves serves as an inspiration and a good role model for others that are already impacting the company in a positive way. Neves is joining the company from iGaming consultancy firm Kik Agency.