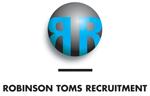 £100,000 + OTE £170,000 + strong accelerators , excellent benefits.
Our client a global IT financier for whom we have successfully placed staff in a number of countries are seeking a senior sales professional to join their EMEA sales team.
You will be focussed on driving revenues from key customers operating in a particular niche where take up of finance has historically been the strongest of all the various verticals our client work across.
You will inherit a number of customers both household names and development accounts. Some customers our clients partners sell hundreds of £M of IT products and services to annually so there is no shortage of finance opportunity value.
Your target will be to achieve reasonable revenue numbers building on success with accounts who are already strong users of finance and also developing new ones.
You can expect to work with a wide variety of stakeholders ranging from partner account directors and senior management to multiple functions at customers in IT , finance , tax , treasury , purchasing , legal etc.
Your role is to engage at senior level to embed our clients solutions as the preferred method of acquisition of IT products and services ensuring that you displace other funders where relevant but that you relegate use of cash as very much a sub optimal old school acquisition method.
Candidate Profile
Located local to London our preferred applicant will have an IT finance background and a record of demonstrable achievement closing £MM++ transactions with enterprise level customers.
You'll have a strong awareness of modern solutions such as capacity on demand Pay As You Go , Pay As You Grow , As A Service , receivables funding etc in order to be able to genuinely offer your customers best in class advice.
Having said the above if you have a corporate asset finance background high end middle and big ticket asset finance and a record of successful deal closing and you , and we , feel that you have the intellect and ability to make the transition to selling IT finance solutions we would also be interested in talking with you.
Whatever your background you must possess, gravitas , stature and presence , and have the genuine ability to command the room , gain mindshare and move senior people to action.
If you have the above truly superb earning potential , with clear line of site to earning £300,000 a year and excellent career potential awaits you with our client.
Contact: Please send your CV firstly to Sean Toms at: sean_toms@robinson-toms.com and then call me on + 44 ( 0 ) 1691 670466 for a confidential discussion.