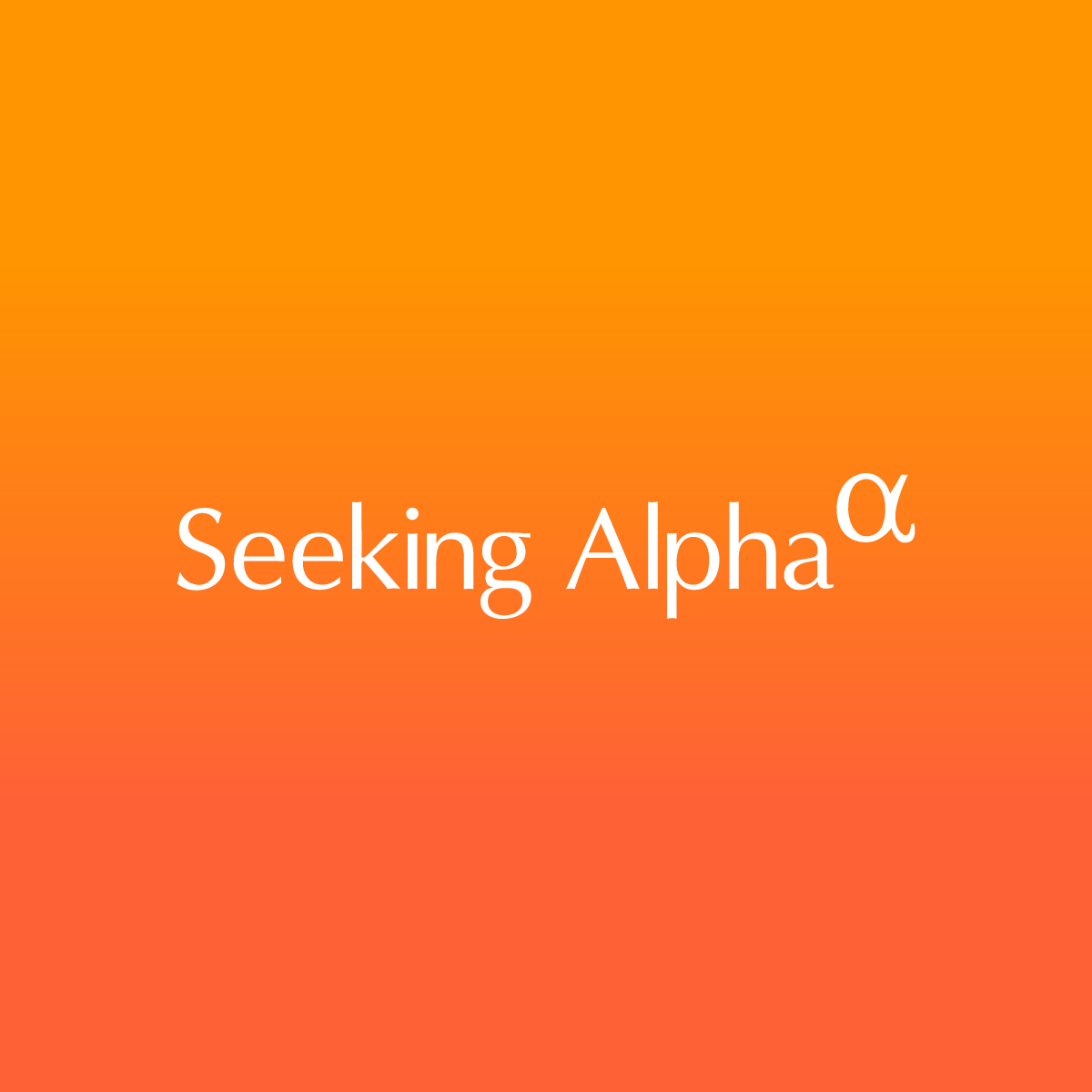 PureCycle Technologies, Inc. (NASDAQ:PCT) Q2 2022 Earnings Conference Call August 12, 2022 11:00 AM ET
Corporate Participants
Charlie Place – Director, Investor Relations
Dustin Olson – Chief Executive Officer
Larry Somma – Chief Financial Officer
Conference Call Participants
Hassan Ahmed – Alembic Global
Noah Kaye – Oppenheimer
Eric Stine – Craig-Hallum
Gerry Sweeney – ROTH Capital
Thomas Boyes – Cowen
Vivek Arora – Jefferies
Operator
Good day and thank you for standing by and welcome to the PureCycle Technologies Second Quarter 2022 Corporate Update Call. At this time all participants are in a listen-only mode. After the speakers' presentation, there will be a question-and-answer session. [Operator Instructions] Please be advised that today conference is being recorded.
I'll now like to hand the conference over to your speaker today, Charlie Place, Director of Investor Relations. Please go ahead.
Charlie Place
Thank you, Victor. Welcome to PureCycle Technologies second quarter earnings update conference call. I'm Charlie Place, Director of Investor Relations for PureCycle and joining me on the call today are Dustin Olson, our Chief Executive Officer and Larry Somma, our Chief Financial Officer.
This morning, we will be highlighting our corporate developments for the second quarter. The presentation we will be going through can also be found on the Investor Relations page of our website at www.purecycle.com. Many of the statements made today will be forward-looking and based on management's beliefs and assumptions and information currently available to management at this time. These statements are subject to known and unknown risks and uncertainties, many of which may be beyond our control, including those set forth in our Safe Harbor provisions for forward-looking statements that can be found at the end of our second quarter 2022 corporate update press release and in our filed quarterly report on Form 10-Q filed yesterday as well as our other reports on file with the SEC that provides further detail about the risks related to our business.
Additionally, please note that the company's actual results may differ materially from those anticipated and except as required by law, we undertake no obligation to update any forward-looking statement. Our remarks today may also include preliminary non-GAAP estimates and are subject to risks and uncertainties including among others changes in connection with quarter end and year-end adjustments. Any variation between the company's actual results and the preliminary financial data set forth herein may be material. You are welcome to follow along with our slide deck or if joining us by phone you can access it at any time on purecycle.com. We are excited to share updates from the previous quarter with you.
I will now turn the call over to Dustin Olson, PureCycle's Chief Executive Officer. Dustin?
Dustin Olson
Yes. Thanks, Charlie. Good morning everyone. Thank you for joining us. I'm thrilled to be with you today for my first corporate update as CEO. First off, I want to thank Mike Otworth, our previous CEO for his dedication over the past seven years, taking PureCycle from an early concept to a publicly traded company. I'm excited and honored for the opportunity to lead PureCycle during this important time as we transition our operating and global expansion growth strategy.
Our flagship Ironton facility remains on track and continue to expect pellets by year end. The first phase of our Augusta purification facility is planned to ramp to full capacity in 2024. And our global expansion efforts continue to advance in South Korea, Japan and Europe. Our Ironton feed PreP operations are in commissioning and are expected to start coming online in Q3 2022. And our plans for PreP expansion beyond Ironton are progressing very well. We are developing three regional feedstock PreP facilities along the East Coast to supply Augusta purification facility, one in Central Florida, one in Eastern Pennsylvania, and one co-located on the Augusta site. We will discuss this in more detail later.
We continue to successfully execute our feedstock acquisition strategy. In the second quarter, we secured additional feedstock LOIs that are expected to yield approximately 111 million pounds of recovered polypropylene to supply the Augusta purification facility, which combined with our previous feedstock LOIs brings our total feedstock commitments for Augusta to 329 million pounds, representing an excess feedstock supply compared to our full capacity purification processing requirements.
We continue to diversify our feedstock sources in the second quarter through our PureZero program. This program is expected to provide organizations, companies, communities and events an opportunity to eliminate plastic waste from their venues and create a truly circular environment. We received a pre-notification letter from the FDA for an agency opinion and LNO on two different feed streams. Ironton offtake is sold out. Augusta lines one and two are 70% allocated and we have 205 million pounds of offtake and final contract negotiations to fill the remaining 80 million pounds of capacity for Augusta lines one and two.
As we approach commercial operations, our sales team is actively coordinating with numerous brand owners on specific projects for their product applications.
Our finance team has taken the next steps for our financing efforts to fund Augusta lines one and two, and the three East Coast PreP facilities. We've allocated $173 million for the Augusta project to support the project execution with expectations for full commissioning in 2024. We ended the second quarter with $516 million in total cash and investments.
Moving to Slide four, scaling our operations remains the principal strategy for the company. We remain focused on the mechanical completion of our Ironton facility this year, with ramp up in 2023 and completing phase one of our multi-line Augusta facility with ramp up in 2024. Additionally, we continue to deepen our relationship with SK Geocentric in South Korea, and Mitsui in Japan to develop PureCycle purification facilities in Asia.
During Q2, we had the pleasure to visit the SK team in South Korea and the opportunity to visit both their global R&D facility as well as the future location for this joint venture. Phase two construction in Augusta representing lines three and four, our South Korean facility and our European facility are expected to start and ramp to full operation in 2025.
Our Ironton project remains on track. We expect mechanical completion in the fourth quarter 2022 followed by initial pellet production by year-end. This is consistent with our previous messaging and also consistent with the timing established over two years ago. Our entire team is very proud of this achievement given the market headwinds experienced during COVID lock downs and supply chain disruptions and inflationary pressures. We are in the final phases of construction, with 14 of 26 modules delivered and lifted into place. This continues to validate our modular construction strategy and confirms our assumptions for installation.
PureCycle is nearing completion of feed PreP build out and full commissioning is underway. There's a lot of work to do at Ironton but we are on track and gearing up for a successful startup. PureCycle has been nimble and adapted to challenges during this process, and we will continue to adjust and recalibrate as needed. We have the right team, we have the right attitude, and we're ready to go.
Moving to Slide six during the second quarter our engineering procurement and construction activities at our first multiline purification facility in Augusta continued to make progress with current projections, anticipating mechanical completion, startup and full commissioning to 2024. This is a slight change from the previous estimates due to current economic and supply chain conditions but it's essentially on track.
Longtime long lead equipment has been ordered key construction contracts are in place and preliminary site work has commenced. The PureCycle team is integrating lessons learned and improvements from Ironton into the Augusta project, which we fully expect to improve efficiencies across every activity. We have leveraged the same key strategic partners for Augusta that we've been working with for several years in our Ironton facility. Working with coke modular process systems, Denham-Blythe, Gulfspan, Emerson and Krauss Maffei gives us increased confidence in maintaining project schedule. During this period the substantial supply chain challenges, our partnerships are yielding benefits. We have been able to improve safety, navigate schedule changes and increased cost efficiency.
Moving to Slide seven, we are developing three regional PreP facilities along the East Coast. This is a key component to our overall Augusta project because first, the locations are expected to provide transportation efficiencies. Second, the overall project creates the necessary recycling infrastructure for sorting, grinding and washing. And third, the assets create a platform for reliable and valuable offtake partnerships with feedstock suppliers.
PureCycle's first regional PreP facility in Central Florida is approximately 90%. We anticipate the annual sorting capacity of 115 million pounds of mixed plastic. We are working through a few final construction and equipment delivery details but still expect operations to commence in Q4 of this year, or early next year.
Additionally, we have made progress on plans for additional PreP facilities to supply Augusta. We have selected two locations Denver, Pennsylvania, and we will co-locate a PreP facility on site at our Augusta Georgia purification facility. We anticipate the PreP facilities in Denver, Pennsylvania and Augusta, Georgia to be operational in the second half of 2023. Denver, Pennsylvania PreP facility is designed to have number one to seven bale sort capacity of 175 million pounds annually. And the Augusta PreP facility will be designed to have a number five bale sort capacity of approximately 263 million pounds and also wash capacity of up to 331 million pounds annually.
The overall PreP asset design will allow us to purchase mixed bales, also known as 1 to 7s or 3 to 7s and also low quality and high quality number five polypropylene bales. This asset base will become an easy landing spot for all waste handlers in North America.
Moving to Slide eight, we're making real progress on executing our PreP strategy. Decisions made one to two years ago are coming into view as assets go in the ground. Ironton's PreP operations are in full commissioning now and on track for startup in Q3 of this year. You can see in one of the pictures that commissioning bales are being run through the equipment. We expect our first regional PreP facility in Central Florida to be complete by the end of this year or in early Q1 with ramp up to full operations in 2023. And as noted our Pennsylvania and Georgia PreP facilities are anticipated to start up in the second half of '23.
On Slide nine, PureCycle continues to strengthen its relationships in the marketplace. As a result, the two lines for the Augusta purification facility are fully supplied with 329 million pounds of recovered polypropylene under LOI. We are oversubscribed for our first two lines in Augusta. Our teams are now focusing on securing feedstock for Augusta lines three and four. As reported last quarter, we are diversifying our feedstock strategy focusing on FEU R&D efforts on targeted untapped waste streams and developing strategies to create new resin solutions across different market channels.
Our Born digital strategy is also being designed to optimize our feed management. This includes helping us track feedstock from source to final product. This level of transparency is important to our customers and their stakeholders. We are also developing asset optimization strategies to create unique EPR grades across different purification lines. The commercial team continues to build our offtake pipeline. At this time, our Augusta purification facility are allocated to 70% through various multi-year commitments.
Our team is actively working with brand owners to develop specific plans for consumer product applications. We are seeing strong contracting momentum to fully allocate Augusta lines one and two. We currently have 205 million pounds of offtake and final negotiations for the remaining Augusta allocation. The markets continuing interest in Pure Cycle's UPR resin is demonstrated through the full offtake allocation at Ironton and the acceptance of its feedstock plus pricing model being implemented at Augusta.
Moving to Slide 11. We've completed the first step in a multi-step process with the FDA. As such, we received a pre-notification letter from the FDA on two different feed streams. The pre-notification confirmed that PureCycle will receive an agency opinion letter for the use of food grade post-industrial recycled materials for all food types under conditions A through H. The FDA also confirmed that we will receive a letter of o objection LNO for all food types under the condition of use E through G for food grade postconsumer stadium trash recycling materials.
This was a collaborative effort with the FDA. Our teams closely worked together to define the process required for current and future polypropylene approvals. We also spent significant time informing the FDA about the benefits and unique potential of the PureCycle technology to achieve superior product quality. We now have a clear understanding developed to achieve future feedstock approvals.
This is great news for PureCycle. It's the first time that we have worked directly with the FDA. And we see this as an opportunity to familiarize the FDA with our purification process and technology, helping to establish a baseline testing methodology for recovered polypropylene. This will be an iterative process to achieve the approvals on additional feed streams. PureCycle plans to conduct additional testing of the FEU to expand the feedstock application qualifications and make further LNO submissions for additional post-consumer recycled sources and expanded conditions of use. Our targeted streams will include curbside and other underutilized feedstock, so we can leverage our technology to reduce landfill and incineration.
I will now turn it over to our CFO, Larry Somma for our financial update.
Larry Somma
Great. Thank you, Dustin.
Please turn to our second quarter liquidity and balance sheet on slide 12. We ended the quarter with just over 516 million in total available liquidity. During the quarter, we continued to make significant investments in our Ironton, Augusta and PreP facilities, the majority of which came from unrestricted assets. Cash and debt securities available for sale decreased from March by $68.2 million. In order to advance our Augusta multi-line and PreP strategy, we made deposits on long lead equipment and furthered the design and construction for both the purification lines and the PreP facilities that we provided updates on earlier in the presentation. That accounted for almost $37 million of the second quarter investments.
We also continued to run our corporate and pre-operational businesses, which means we incur payroll and benefit costs, which were $6.3 million during the second quarter. We had $8 million of cash used for normal corporate operations such as insurance, professional fees, and various other expenses.
Now, let me comment on the cash invested in the Ironton plant, as we are nearing mechanical completion later this year. Previously, we had disclosed that we expect the project to be $55 million to $65 million over our initial budget. At this stage, we are maintaining this position. These additional project expenses are funded from our unrestricted cash and we spent about $5.6 million this quarter.
Additionally, we are required to replenish certain amounts of our Ironton bond funds from unrestricted cash. And so we transferred $11.5 million from unrestricted cash to restrict cash. We also made payments of 27.5 million directly from our project fund.
Let's now turn to Slide 13. PureCycle continues to build on its operational momentum and execute against a strategic growth plan. The operational startup of our flagship facility in Ironton remains on track and marks a significant milestone in PureCycle's commercial path to addressing the global plastic waste crisis.
PureCycle continues to build operational momentum and a number of key areas. Ironton on track for Q4 2022 pellet production, Augusta construction underway. FDA pre notification letter, we will receive an agency opinion letter for the use of food grade post-industrial recycled materials, and an LNO for post-consumer stadium trash.
I intend offtake fully allocated and Augusta first two lines 70% allocated, 100% of Augusta's feed stocks for the first two lines are under LOIs. The feed PreP execution strategy is on track with Ironton startup in two three, Central Florida later in 2022 or early 20.3. And both Pennsylvania and Augusta in 2023. We continue to broaden the end applications of PureCycle resin through converters and specialty compounds. We ended the second quarter with $516 million dollars in total cash and investments. And most importantly, we broaden the experience of our board and we continue to recruit top talent to the organization.
We look forward to updating the market with additional relevant information with respect to how we are executing our strategic plan, which will include a further update on the Augusta debt raise process as soon as we are able. Thank you for joining us on the call today. And we'll now open for questions.
Question-and-Answer Session
Operator
Thank you. [Operator Instructions]. First question comes from line of Hassan Ahmed from Alembic Global Advisors.
Hassan Ahmed
A quick question around feedstock sort of pricing as well as availability. Obviously, you guys did a very good job in explaining to us that, Augusta lines one and two feedstock for that is oversubscribed. Just wanted to sort of hear what you guys are seeing in terms of sort of discussions, be there with regards to availability be there with regards to pricing for the other lines, particularly keeping in mind all the logistical issues that we're seeing, keeping in mind the inflationary environment and the like?
Dustin Olson
Yes, thanks a lot, Hassan. It's Dustin. I think that's a good question. I think the differentiator for is that our technology really opened up our ability to use a wider swath of feedstock in the market. And so while we agreed that there's pretty active action in the market for some of the spot pricing for number five bales, that doesn't really illustrate the availability of product that's outside of that stream. And so we feel like we're in really good position.
On the one side, we have a feedstock plus pricing program that effectively insulates us from the variability in the number five bale. But on the other hand, we've got a technology that allows us to dig into feedstocks that others can't touch. And so we were in good shape for Augusta lines one and two, and we're not prepared to speak about the details yet, for lines three, and four, but we've got quite a few very active discussions with feedstock for three and four that we're going to be excited to share in the future.
Hassan Ahmed
Very helpful. And as a follow up, maybe for Larry, obviously, recessionary says abound rising rates and the like so, I mean, what do you guys seeing on the capital raising side of it, obviously, the world's changed a fair bit over the last couple of quarters. So but any sort of color around, that would be appreciated?
Larry Somma
Yes. We as everybody look at rates every day, and we've mentioned in the press release, that we have a process that's underway. Since we started looking at this several months ago, you can see that the 10-year treasury has moved up at least 100 basis points. So that's real. But at the same time, the projects that we — the projects that we look to fund are very strong cash flow models, which give us an opportunity to keep the spread over treasuries pretty tight relative. So well, it is pressures from an uptrend in rates. It's not really material. So we feel like we're in good shape. And we doesn't impact our future plan. And so that's where we are.
Operator
Our next question comes from the line of Noah Kaye from Oppenheimer.
Noah Kaye
We'd like to start by zooming in on the FDA approval process. Particularly really helpful for you to give investors a picture of how important getting this letter is for Ironton specifically, and I got those well, how important getting that approval for post industrial feedstock and stadium trash is how much of a feedstock you're playing the source kind of already qualifies or falls into that category. And then maybe talk us through how you see the process playing out from here.
Dustin Olson
Yes. Thanks a lot, Noah. We're very excited about the progress we made with the FDA. I think it's important to let's say step into the process a little bit this initial discussion with the FDA was really to level set, so that they understood our process and technology. And we understand what they needed to see in order for us to move forward. And so there's a lot of collaboration and good discussion. And in some ways the FDA hasn't seen a technology like this for polypropylene and in many scenarios, we were able to advise one another on how to do this process, better, tighter more efficiently in the future.
So on the first point, I think that what we'll see going forward is like a shorter cycle time with the FDA. Because I think just there's a lot of time spent getting to know one another. And I think that now we understand what they're looking for, and we'll be able to slide the information to them in a more efficient way.
With respect to your specific question. When you think about the offtake partners that we have, they have a pretty big appetite for polypropylene in general. And they sell across lots of different market channels. And so what we're able to do in the interim, is work with them to source applications that fit into the FDA approvals that we have. And then as we gain more and more and more approvals, then we'll be able to widen that out to get to, say their full portfolio.
So I don't see really any risk to our current offtake position with Ironton because we've got flexibility in our contracts in order to move the product into the lanes that they see fit. But then, I think more importantly, I think that getting the approval that we've got now, it really gives us a lane to go get additional approvals across more feedstocks and a wider application of use more quickly. And I think you'll see that over the coming months and quarters, just more and more and more adoptions of LNOs for different product lines.
Larry Somma
Noah, it's Larry. I just wanted to add one further thing. And that is almost all of the Ironton for supply are post-industrial. I think Dustin said that, but I just wanted to clarify as well.
Noah Kaye
Right. So you're effectively going to be covered on the feedstock, I do have the iron tin, and I just want to make sure that that point was understood by everyone. So congratulations on that. The operational update, maybe you could talk a little bit about kind of some of the last pieces that need to fall into place here for Ironton to turn online. And then, I'm sure revisit this in the November call, but just how you are kind of currently thinking about the cadence of the ramp, as we get into the first half of next year.
Dustin Olson
Yes, that's great. So you can appreciate I mean, there's a lot of moving parts on a project of this scale and size. And given the environment that we're operating in, it's just a daily battle to hold schedule, stay on track, because there's a lot of moving parts. But again, I'll reiterate, I'm very, very happy with our partners, we've made some really nice strategic relationships in key areas like in the I&E, the electrical, the construction space, that's really allowed us to bypass a lot of the pain that's felt by the rest of the industry, because we have partners that are putting us first.
And so honestly, that's one of the reasons we've been able to hold schedule in Ironton. And we're very proud of that because we've got partners that are standing behind us and really, really going to battle for the components that we need. This can be one of those things where you're really charging forward and you get to almost everything done. And then, you end up with a punch list of activities that you've got to close before you can get started. And so, we're actively working, let's say multiple critical path lanes to ensure that we hold the schedule, but I'll tell you, we continue to, let's say zero in on with more and more certainty every month, the mechanical completion in Q4 with pellets by the end of Q4, okay?
With respect to the ramp up for Ironton. When we talk about this, most people assume that the ramp up that we've stated which is effectively a nine-month linear ramp up that plan — most people assume that that's everything to do with that plan most people assume that's everything to do with technology and the scale up and all that. It's really not. I mean, we're very confident in the scale up and that activities, there will be operational things we'll have to work through but technology solid, and that will go fine. The things that people don't think about are that we have to continue to work the feedstock ramp up, and that will go fine. The things that people don't think about are that we have to continue to work the feedstock ramp up plan so that our feedstock suppliers can go from zero to 100% on the feedstock ramp, and the same thing with our offtake, we're going to have to continue to work with the offtakers to start taking material, start making applications and grow that as well.
And so the nine month ramp up plan for Ironton is longer than Augusta. And it's really pivoting on three things, a, ramping the feedstock up to our contractual plans, b, getting the operations up running tuned up and running reliable, and then, c, making the pellets pushing it to the offtakers, and getting them comfortable with and reliably taking our material. So those three things we're working on. And I'll just say that we've made great progress across all three fronts, we're starting to take feedstock into Ironton now, as you saw with some of the pictures, we're having detailed discussions with the offtakers about, okay, in theory, I want to take X million pounds of product, but in practice, it's got to go to this piece of equipment. And so those details we're working through right now, and we're very happy with the progress and I think we're on track to — at least meet the ramp up plan that we've stated.
Operator
Our next question will come from the line of Eric Stine from Craig-Hallum.
Eric Stine
So maybe just a little bit more on the FDA, and I asked this just because, don't have full knowledge of how deep that classification set is. And I know, ultimately, I mean, your goal would be if you've got all of those classifications covered, then whatever feedstock you take in can supply any customer. So, I mean, is there a way to think about this with what you just announced today? I mean, how far does that get you to your ultimate goal, so that you can fully meet the market opportunity?
Dustin Olson
Well, I mean, so we're not at our final goal, our goal is to have let's say, ultimate feedstock flexibility with all classifications A through H. Okay, so we're, that's our goal, that's what we're going for. And that's what we're on track for. Okay, what we've done with the FDA, over the last really nine months, is charted a path for how to get there, okay. And so this is going to be an iterative process, because the FDA is really got to get comfortable with how you're using the product, how your technology works before, they'll get comfortable with an LNO. And quite frankly, this technology and that level of purification that we're bringing to the molecule, it's just unprecedented, relative to others that have gone before.
And so there's a lot of education that has to happen with the FDA. The most important part is that we were able to get an LNO at the initial classifications, and we have a path to go get more. So I feel very confident that the learnings with the FDA is going to lead us to the rest.
Eric Stine
Okay. For the LNO, is for E to G, the ultimate goal is A to H, this gives you a lot of confidence that you've got a pathway to get the entirety of it.
Dustin Olson
Yes. And there's several operational reasons for that. I mean, some of it has been procedural, where we followed some procedures from FDA testing protocol and they were built for other molecules, not so much polypropylene. And we'll have to adjust that for the future, which will improve the overall performance. Other part of it is, it's just the first feed that we tested. And so as we test more and more feeds and prove to the FDA that the product quality between different feedstocks is indistinguishable, then we'll get further LNOs for additional feedstocks. And so this was a very good first step to get what we've got. And I think the most important thing is that there's a great understanding between the two organizations. There's an open dialogue, and there's a path to short circuit the discussion in the future and continue to move forward.
Eric Stine
Yes. Okay, now, that's helpful. Maybe just turn into Augusta. And I know, the offtakes I think you have 70% allocated but laid out. There's a lot more behind that things that are being finalized. And then a pipeline beyond that. I mean, any of those potential offtakers? Were they waiting on this letter of no objection? I mean, how does that play into potentially closing on some of that activity to get it in a full offtake position?
Dustin Olson
I think it's helpful. I think that it'll give confidence for our path to moving forward to get the FDA LNO. I think up until the point of getting this, LNO, it was very theoretical. And so yes, there's definitely an appreciation for what has been achieved so far. But I'll also point to the fact that as we continue to widen our offtake portfolio, and introduce our product to more and more customers, we find a lot of customers who don't need FDA LNO.
I mean, FDA LNO is like an indication of the quality of the product. But there's a lot of customers, say, for instance, in automotive, that don't need it at all. And so as we get into Augusta, the LNO will certainly help on different offtake allocations or different discussions. But we're broadening that discussion beyond consumer products and into applications that don't need it. And quite frankly, we're seeing very good interest in our products, a good value across the across the entire market spectrum, regardless of channel.
Eric Stine
Got it. Maybe last for me, just on Europe. But I noticed that in South Korea and Japan, you've got named partners, and I know that Europe has been one where even go back a year plus a lot of the Ironton offtakers were involved are involved in looking at the ideal location in Europe. So maybe just where that stands. And then I know that, LNO, here you thought would be helpful in terms of getting into the European market?
Dustin Olson
Yes, that's a great question. So, as we got into the discussions around Europe, there was a lot of discussion about different partnerships, and who would be worked with and I'm going to keep that very confidential at this moment, and just say that that'll be a subject for a future announcement. But anytime you get into discussions with JVs, or with partners, there's always a level of work that you need to do on your own to prepare for it. And so what we're doing on the European front is really building the case for this activity, kind of with independence in mind, but with the opportunity to partner with others in the future, if we so choose. Okay.
So I'm not going to speak too much to potential partners that we may or may not have in Europe, but more to the process, as we looked at feedstock available in Europe, and I would say that the same discussions in Europe are applying in the U.S. There's a lot of feedstock in Europe that cannot be used by traditional recyclers. And so that's an active field for us to target. That's the same in the U.S., as it is in Europe. So we're doing that.
And then just like what we did with Augusta, I mean, our Augusta facility site selection was first focused on efficiency, where can we put a facility that will maximize the overall operational efficiencies of the operation for the long-term, so that means, good labor force, good logistics, good access to energy, good overall infrastructure. This is what we did in Augusta and quite frankly, the same process is underway with specific sites in Europe. We've done a lot of work for site selection. We believe we're on a good path for some future discussions and announcements there. But we're not in a place to release that publicly today.
With respect to the importance of FDA on Europe, it's important okay, because there are for sure separate processes with Europe called EFSA. It's kind of like the — the way to think about it's kind of like the FDA equivalents in Europe. They have a process by which you go through to get EFSA qualification in Europe. And it's different. It's a separate process that will need to be managed completely separately. But the FDA work, the FDA results, the FDA approvals feed into both our customers impression of where we are on FDA qualifications, as well as the process that will follow through EFSA.
And I also mentioned that the EFSA rules and regulations there's a lot of discussion in Europe right now on where they will go. And so we're watching that so we can learn from them on what our steps should be to get the approval. And to-date, it's just not totally clear. So like, at the end of the day, I think that we're on track for Europe, we still feel confident about the 2025 for ramp up. And then from an FDA to EFSA perspective, we're waiting and watching in Europe. And we're very, very confident that the work we're doing FDA will support that activity.
Larry Somma
The only other thing I'd add, Eric, is that we are also staffing appropriately to meet the needs of what will be required for Europe. So we're not doing this, just from the U.S., we are finding a few critical resources that we're putting in place in Europe so that we can achieve the goals that we have.
Operator
Our next question comes from the line of Gerry Sweeney from ROTH Capital.
Gerry Sweeney
Two questions, one longer term, and one's going to be shorter term. But on the longer term question. In the prepared remarks, you talked about working on different UPR rates. And I think you also talked about working with compound. Can you explain this a little bit further? Is this an opportunity to even add additional value to some of the polypropylene that you're going to convert? And what exactly does this do maybe from a value standpoint?
Dustin Olson
Yes. So I think that our — let's be clear, we do not intend to move into the compounding space. So it is not part of our business plan to become a compounder. It's our business plan to be an ultra-pure recycled resin [indiscernible] polypropylene. And so what we're doing today is establishing relationships with the compounders in the market, because they ultimately know the final brands and understand what's needed in order to, let's say, build the right recipes create the most value in the market. Okay. So the comments about creating new value in the market channel that's more about relationships that we're developing with others in the market.
With respect to let's say, the new channels of feed to product, I think that there's going to be some really unique opportunities for us to show really high-level transparency of full circularity in the certain market segments. I mean, if you take any market segment, they really want to be able to say that the product that they produced in a container that's made of plastic was recycled, came back through the chain, and turn back into their product again, okay? So we've done a lot of this with respect to consumer good applications. And I think that we're really beginning to show just fantastic true circularity in the market. But I think that when we start looking at other market segments as well, there's going to be a lot of interest by brands to be able to do things — to do the same thing with their plastic waste as well. And so that's really what we're speaking to.
So without getting into too many of the specific details on lines three and four in Augusta or the feed streams that we're targeting, I think at the end of the day, it's going to create, it's going to create a really nice story and sustainability, showcase for some of the brands that otherwise really haven't been able to show that circularity. And quite frankly, I think the market is super excited about that.
Gerry Sweeney
Got it. That makes sense. And then, the other question, this is more shorter term, obviously, gave us some view on Ironton on track and when pellets are going to be produced and maybe the ramp up time. But the next several months are probably very critical for Ironton. Or there are some major steps in the commissioning process that, once you cross them that they'll give you a better view or visibility that — the facilities on track to run the way that you plan.
Dustin Olson
Yes. I think that's a fair question, Gerry. I think that, Gerry, I think that when we reach mechanical completion, that's going to be a big day for us, when we're able to introduce some of our process specific solvents into the process circulating get up an operation, that's a big day. And then, when we start making pellets, out of the back end of the process, there's a lot of steps in the commissioning, I won't go into all the details here. But I mean, there's literally, hundreds of steps that we're going to go through to ensure we do it right, and have a safe, reliable startup. But those are, I would say, those are the three big milestones. And then after that, as far as the ramp timeline, and et cetera. That's going to come as it comes, I will tell you that we are in no rush to break records on the Ironton capacity, we'll do it methodically, reliably and safely all the way through. And so we're going to be very thoughtful and purposeful for that ramp activity. But and that will also depend on the three things that I mentioned before, getting the feedstock ramped up and reliable. Getting offtake ramps up and reliable and then getting the tech proven out.
Operator
Our next question comes from the line of Thomas Boyes from Cowen.
Thomas Boyes
Just two quick ones. Could you talk a bit more about the transition to the feedstock pricing? And that's I know, you said that there was some customer acceptance there. Is that for a portion of the 70% that's already allocated? Or is that really talking about maybe the 205 that's in the contracting phase?
Dustin Olson
I think the way to look at it is approximately 80% portfolio and Augusta will be feedstock plus pricing. That's an estimate right now. But that's really where we're targeting. Some of the legacy contracts that we have with some of our original, let's say offtake stakeholders are based on, virgin based pricing, or virgin plus type pricing. But the majority of customers that we're bringing in, and that's those that we have signed, as well as those that we are in final negotiations with are in the feedstock plus category.
Thomas Boyes
Got it. And then, just, maybe how should we think about R&D spend, that the goal is kind of adding additional feedstock streams, for things that we are being landfilled and/or indoor incinerated?
Dustin Olson
Yes, look, I would say that we're — it's premature to really talk about material R&D spend with respect to other materials that could come in to the technology. I will say that, what we are learning about the materials that we process and that's polypropylene and some others is very instrument — it was a very insightful educational for us on what we think the potential of our technology is. And so we have clear line of sight on where we think that this could go. But at this moment, we're really not focused on an R&D stream, outside of what we currently do with the FEU and testing different conditions for the polypropylene and different feedstocks.
Outside of that, we're really not focused on, say branching into new areas. I think it's important to keep an open eye as to where this could go. But I also think it's important for us to stay focused on what we need to do immediately. And our focus, and really, since the very beginning, has always been about Ironton. Getting the schedule, right, getting the tech right, getting started up and producing. That's been our focus and we remain committed to that.
But we also keep an eye on where we think it could go in the future. And I think over the next three to six to 12 months, we'll have more granularity to be able to share with everyone about that activity.
Operator
Our next question comes from line of Vivek Arora from Jefferies.
Vivek Arora
You mentioned that you're seeing strong demand from customers who don't require FDA LNO at all. Can you please give us some color on the pricing, you're able to negotiate on the non-packaging applications when you discuss these offtake agreements? Thank you.
Dustin Olson
Yes. Hey, Vivek, we really appreciate the question. I think with respect to pricing in the market, right now, we're going to keep that a little bit closer to the [west] [ph] until we get Ironton up and running, we get Augusta ready to roll. I can tell you that there is no material difference between the pricing that we see with FDA required customers and non-FDA required customers. So in terms of let's say, overall modeling or interest in the — kind of how to think about the stream going forward, I would say that there's really not a material difference in the market channels from a revenue perspective.
What's exciting is watching our product with our product quality, really being adopted by lots of different channels. And look, this is what we've said. I mean, we've said all along that we are a virgin like replacement. And I think the more and more channels that get exposed to our product, get to test our products, and get to use our products. I think the more that proves that the polypropylene that we are making is usable just in many, many market applications.
Operator
Thank you. I'm not showing any further questions in the queue. I like to turn the call back over to our CEO, Dustin Olson, for any closing remarks.
Dustin Olson
Yes. First of all, thank you, everybody, for dialing in today. We are very excited to share the news about PureCycle. And look, I think the big takeaway for PureCycle today and really in the near-term future is that we are 100% committed to executing our plan. And the plan that was set forward many years ago, the plan that we've talked about quarter-over-quarter, it's really staying fairly consistent. And there are minor changes on the edges. But by and large, the strategy that we've developed, we are just an execution phase. And I think it's very exciting for us to see steel go on the ground, to see our projects to be built and to get ready for service. And I think that that's going to be really a watershed mark for all of us here and those that follow us.
So thank you for the following and all the great questions. And we look forward to continuing this path of execution and far more updates with you in the future. Thank you.
Operator
This concludes today's conference call. Thank you for participating. You may now disconnect. Everyone have a great day.