This edition of International People Moves details appointments at SCOR and HDI Global.
A summary of these new hires follows here.
McMurdo to Succeed Blanc as SCOR's CEO of Reinsurance
SCOR announced that its CEO of Reinsurance Michel Blanc will retire in January 2023 after 31 years with SCOR.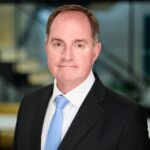 He will be succeeded as CEO of Reinsurance by Stuart McMurdo. Blanc and McMurdo will work very closely with immediate effect to ensure a smooth transition and relationship continuity with our business partners.
McMurdo joined SCOR in 2018 as CEO of SCOR UK and the SCOR Syndicate and became regional CEO for EMEA in 2020. McMurdo's leadership was essential to improve the financial performance of the SCOR Syndicate and to bring together the P&C platform in EMEA, said Paris-based SCOR in a statement.
A recruitment process has been launched to replace McMurdo as CEO of the SCOR Syndicate and SCOR UK. McMurdo will remain CEO of these two entities until the end of this recruitment process and regulatory approval.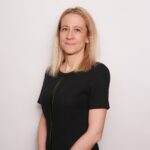 Catherine Fassi will replace McMurdo as regional CEO of EMEA and Canada for P&C, effective July 1, 2022.
"I'd like to express my warmest thanks to Michel for all that he has brought to SCOR since 1991, both worldwide and in the Asia-Pacific region. It has been a great pleasure working with Michel throughout those years and I wish him a very well- deserved, happy retirement," commented Jean-Paul Conoscente, CEO for P&C at SCOR.
Biographies
Stuart McMurdo has been with SCOR since April 2018 and is CEO of SCOR P&C for EMEA across both reinsurance and specialty insurance. This includes responsibility for SCOR's Lloyd's business, the SCOR Syndicate. Prior to joining, McMurdo was the head of Reinsurance for Santam Ltd., South Africa's largest short-term insurer. His responsibilities included both the buying of reinsurance for the group and the establishment of Santam Re, a business writing inwards reinsurance from selected territories around the world. Before joining Santam, McMurdo was general manager of one of South Africa's leading retail brokerages, after spending 11 years with the Hannover Reinsurance Group in various management roles, both in South Africa and Germany. He obtained a Bachelor of Accounting Science Honours from UNISA and is a certified financial accountant. McMurdo has more than 25 years' industry experience.
Catherine Fassi is a graduate of the CentraleSupelec Engineering School. She is also a certified actuary and CERA-ERM expert, holding an executive MBA from INSEAD. Fassi started her career as a statutory auditor at Mazars in Paris, where she took part in consultancy and actuarial assignments for the insurance industry. She joined SCOR in 2013 as P&C chief accounting officer and subsequently held various roles within the P&C Finance team. In 2019 she was promoted to SCOR P&C Deputy CFO, and then in 2020 to SCOR P&C CFO.
***
HDI Global Promotes Hullin to Lead Industrial Lines Division After Wohlthat Retires
HDI Global announced that board member Jens Wohlthat will retire at the end of September and hand over his functions to David Hullin.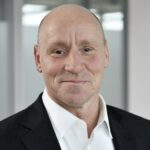 Hullin then will be responsible for the entire business of the Industrial Lines division of the Talanx Group outside Germany. Previously, Hullin was responsible for Continental Europe, North and South America, the United Kingdom and Ireland, while Wohlthat's area of responsibility covered the regions Asia-Pacific, Africa and the Global Network.
Wohlthat will continue to remain available to HDI Global in an advisory capacity.
In addition, after the successful restructuring of the organization in Germany with profitable growth, Andreas Luberichs will step down from the management board of HDI Global SE by mutual agreement on June 30, 2022, in order to pursue new challenges.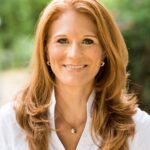 He will be succeeded by Dr. Barbara Klimaszewski-Blettner, who will be responsible for business in Germany.
"Jens Wohlthat, one of the leading experts in the international insurance industry, is going to retire. I should like to thank him most warmly for the successful expansion of the international markets. I would also like to wish him lots of enjoyment and all the best for the next stage in his life," commented Torsten Leue, chairman of the Management Board of Talanx AG and Chairman of the Supervisory Board of HDI Global SE.
"David Hullin has a wealth of international experience and he is the ideal successor to Jens Wohlthat. He is not only familiar with the insurance business and international markets, he also knows how to conduct strategic development of profitable organic and inorganic growth," he added.
Leue thanked Luberichs for his successful work at the company, particularly for the sustainable restructuring of the organization in Germany of HDI Global SE.
Biographies
Jens Wohlthat grew up in South Africa and he has spent his entire professional career at HDI. He started out in 1980 as an apprentice at the HDI Head Office in Hannover before holding various positions in industrial insurance and foreign business. In 1996, he became section leader of Liability Foreign before joining the Management Board of HDI International Holding AG in 2002. Since 2006, the 64-year-old has been a member of the Management Board of HDI Global SE. Under his aegis, the foreign share of HDI Global's premium volume has risen to around 60%. Wohlthat successfully established and expanded the business in Latin America, North America, Australia and Asia.
David Hullin (53) has been a member of the Management Board of HDI Global SE since May 2019. Initially, he was responsible for the areas of property, engineering insurance, marine, multi-risk and the Europe division. Since the beginning of 2022, he has worked with Wohlthat, looking after all international markets. He has 27 years of experience in reinsurance and in international primary insurance at the Talanx Group.
Dr. Barbara Klimaszewski-Blettner, who will be responsible for business in Germany, has more than 12 years of experience in the insurance industry, including 10 years in industrial insurance. She has held various positions including with Allianz Global Corporate Solutions. Currently, she heads the south-east region at HDI Global with the locations Munich, Nuremberg and Leipzig. She will report to the chairman of the Management Board of HDI Global SE, Dr. Edgar Puls.
Topics Reinsurance
Was this article valuable?
Thank you! Please tell us what we can do to improve this article.
Thank you! % of people found this article valuable. Please tell us what you liked about it.
Here are more articles you may enjoy.