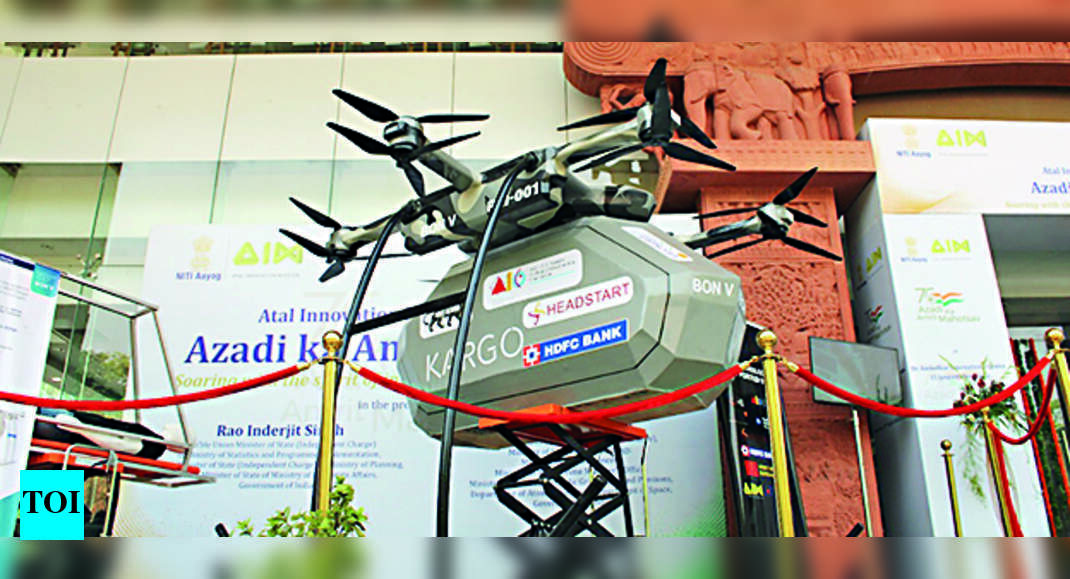 BHUBANESWAR: An artificial intelligence (AI)-powered electric aircraft, developed by local startup BON V Technology, will be displayed at the Europe's largest tech and startups event, VivaTech, in Paris from June 15-18.
The aircraft, RM001, which offers a clean, smart, sustainable and safe mode of transportation, can play a vital role in the fields of speedy and economic cargo transportation in hilly terrains, disaster relief, emergency medical supplies, casualty evacuation and firefighting, its makers said.
The multi-utility vehicle is seven times cheaper than the current air transportation solution and can carry up to 200kg of cargo to more than 40km.
"A week ago, we got a call from the Indian embassy in Paris that we have been selected to present our innovation at VivaTech. Soon, we got another call from the Niti Aayog that asked us to take our innovation to Paris," said chief executive officer of BON V Technology, Satyabrata Satapathy, who will leave for Paris with his team on Monday. The aircraft has already been sent to Paris as diplomatic cargo.
The innovation received huge attention of policymakers when it was displayed at a Niti Aayog tech festival on Azadi Ka Amrit Mahaotsav celebrations in New Delhi in April.
"The mobility sector witnesses disruption. BON V Technology is one such startup that is pioneering carbon-free smart aerial mobility through their e-vertical take-off landing vehicle. Amazing to see innovative prowess in action," said Niti Aayog chief executive officer Amitabh Kant in a tweet.
BON V Technology has been funded and incubated by Indian Institute of Technology, Mandi. It was started in 2021 by seven techies who are passionate about building a robust and affordable aerial mobility platform for goods transport now and people transportation in future.