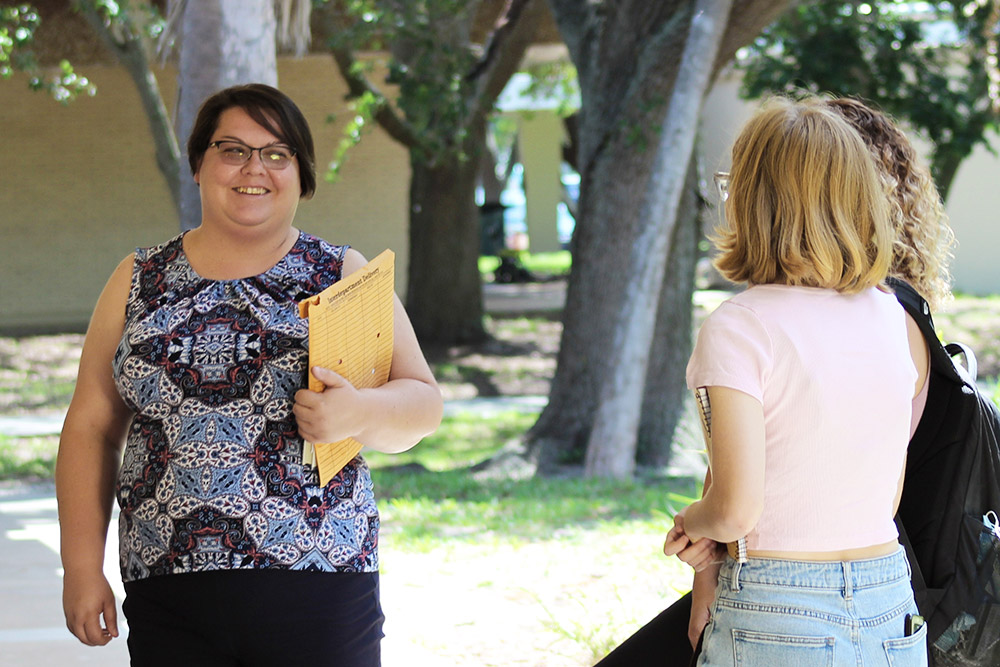 Miller formulated the class over her years at Eckerd with the hope of drawing students to the critical field of public health.
"Their eyes light up when we talk about the upstream approach. It's a parable that says when you see people drowning in a river, some people will help the people get out, others will build a raft to get them to safety, and others will travel upstream to see what is throwing the people in the water," Miller explains. "Public health research often uses the upstream approach of examining the societal factors that contribute to illness, such as higher incidences of asthma in Black communities because of poorer air quality in Black neighborhoods."
Doug Williams Jr., a senior communication and sociology student from Jacksonville, Florida, says nothing he's heard of the treatment of marginalized groups in the healthcare system has surprised him, but the class is still fascinating.
"By looking at health inequities in industry and society as a whole, you understand you are a product of that society, and you want to know the type of society it is," says Doug, who will go on to Florida State University's Master's in Corporate Communications program this fall. "This class gives you an insight into the world around us by focusing on health."