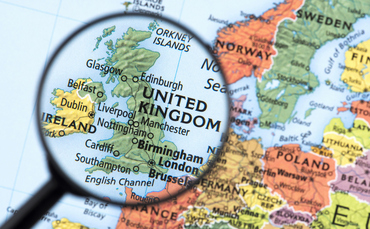 Netskope is looking to drive more business in the UK following its recent channel success across the region, according to its vice president of channel sales in EMEA.
Michael Herman told CRN how the software company is growing in the UK, where it claims its sales and channel business is outstripping expectations.
The cybersecurity vendor saw UK net new channel sales grow by 251 per cent between February 2021 and January 2022.
It comes after Netskope launched its Evolve Partner Programme in March with a new three-tier system.
Netskope says the programme has allowed it to onboard new channel partners but also "deepen relationships with existing partners".
"The thought process has been to train the channel partners, invest in more people in our team and then give the partners the skills, the capabilities and the access to the tools that they need and the self-learning capability that they need," Herman said.
Outlining the way the business has seen channel sales increase, he said: "It's customer demand, there's no doubt about that.
"We're fortunate to be in the sweet spot at the moment. SASE and SSC is very topical and we have a great position in both of those markets.
"We get a lot of inbound [business] from the channel, that's been the number one driver.
"We have also made it very clear to the market that we're only going to sell through partners."
Herman added that Netskope has been talking to partners selling technologies "which may not be leading edge anymore" or may be impacted by silicon supply.
"If you've got long lead times you can't build clients, and then you don't get any cash coming in the door," he said.
"We do have a value proposition to the partners that says if your business is primarily built around hardware, and you can't get some of that hardware or there is extended lead time and you've got clients that need solutions now to address security needs, then we have what you need."
Netskope is also investing in expanding its UK presence, with its in-market team growing by nearly a third in 2021 to support customer, partner and market demand.
The UK team is now 87-strong, with many roles working internationally.
Herman explained the business will grow by getting a bigger presence in more industries with new partners.
He said: "There are still some industry sectors that we're not very well represented in. For example, if you think about public sector we have some good customers – but we can do with more.
"When we look at what we call capacity planning in the UK, we look at how many salespeople we have. Can they address the customers that we want to go and sell to effectively? Do we have a partner in that community that is strong in that particular industry that can help us grow where we're not very well represented?
"That's how we're driving more businesses into the UK; we're looking at those industries and strong partners, bringing them on board, giving them incentives to work with us, training them and enabling them."