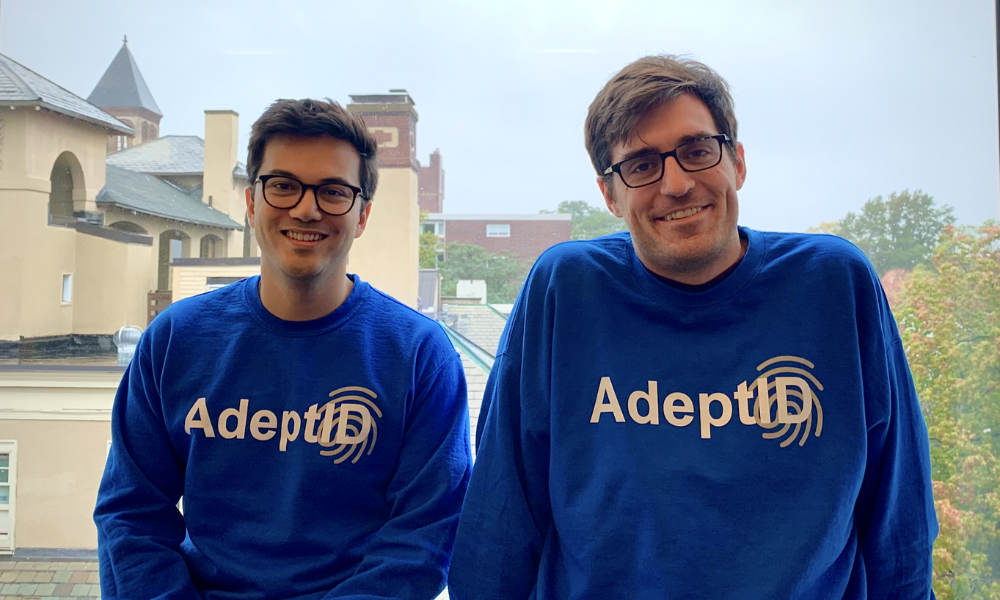 The Alliance plans to adopt criteria to mitigate data and algorithmic bias in human resources and workforce decisions, including recruiting, compensation and employee development. Safeguards include 55 questions in 13 categories that can be adapted by companies to evaluate vendors on criteria, including training data and model design, bias testing methods, bias remediation, transparency, accountability and AI ethics and diversity commitments.
"As businesses transition from 'going digital' to becoming 'data enterprises,' it's imperative to unlock the value of data and AI in ways that earn trust with every stakeholder," Doug McMillon, president and CEO of Walmart, said in a press release. "Developed and used responsibly, these systems hold the promise of making our workforces more diverse, more inclusive and ultimately more innovative."
Of course, Rodriguez-Villa knows all about innovation. He and AdeptID co-founder Brian DeAngelis (pictured above on the left) met at Boston-based agriculture tech startup Indigo Ag. In 2018, that company acquired Rodriguez-Villa's previous startup, TellusLabs, which used satellite imagery to monitor the world's croplands.
Since launching last year, AdeptID has already licensed its AI models to workforce development organization YearUp, career development nonprofit Generation USA and renewable energy corporation Enel Green Power. Last week, the company announced a partnership with London-based Multiverse, which teams with Big Tech companies like Microsoft and Meta to train workers via apprenticeships. Surpassing $1 million in revenue in 12 months, AdeptID recently raised $3.5 million in seed funding to accelerate software development and scale distribution through its API partners.
"Machine learning alone isn't going to solve the talent shortage problem," Rodriguez-Villa says. "There needs to be a collaboration with great training providers and mission-aligned employers willing to think differently about degree requirements. I predict that 2022 is the year you separate the wheat from the chaff when it comes to employers talking about skill-based hiring."