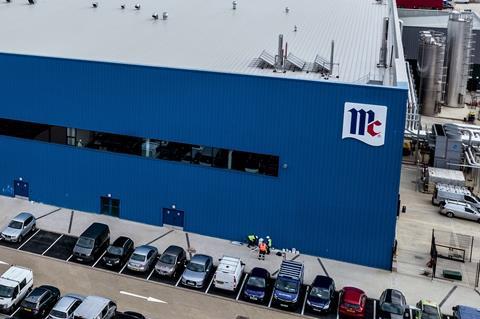 Hundreds of jobs are at risk at spices and flavourings giant McCormick.
The Schwartz spices owner is planning to move all its 'flavour solutions' operations – its condiments brands – from its facility in Littleborough to a new site, claimed to offer net zero carbon production, in Peterborough, approximately 100 miles away, over the next two years.
The company said to today (21 March) the move would "impact" an overall 380 employees in Littleborough, but stressed it was "providing an extensive people care programme" for Littleborough employees which "includes outplacement, financial and wellbeing support, as well as redeployment opportunities and assistance to the Peterborough site".
McCormick EMEA president Ana Sanchez said it had been a "very difficult decision" and the business was "committed to providing our Littleborough colleagues with our full support and care".
It "remains a dedicated employer in the UK and redeployment opportunities to our Peterborough site will remain part of our ongoing assistance programme", she added.
Some 300 jobs are expected to be created with the opening of the Peterborough factory, which was announced in 2020.
McCormick said it would "accelerate future growth, offer leading-edge R&D facilities and establish a sustainable manufacturing blueprint for its global supply chain".
The Schwartz brand is not made in Littleborough.
It comes as The Grocer revealed last month that McCormick was planning a swathe of redundancies across its sales team, with at least 17 staff set for redundancy in its field sales team, which is responsible for delivering orders to supermarkets and overseeing merchandising.