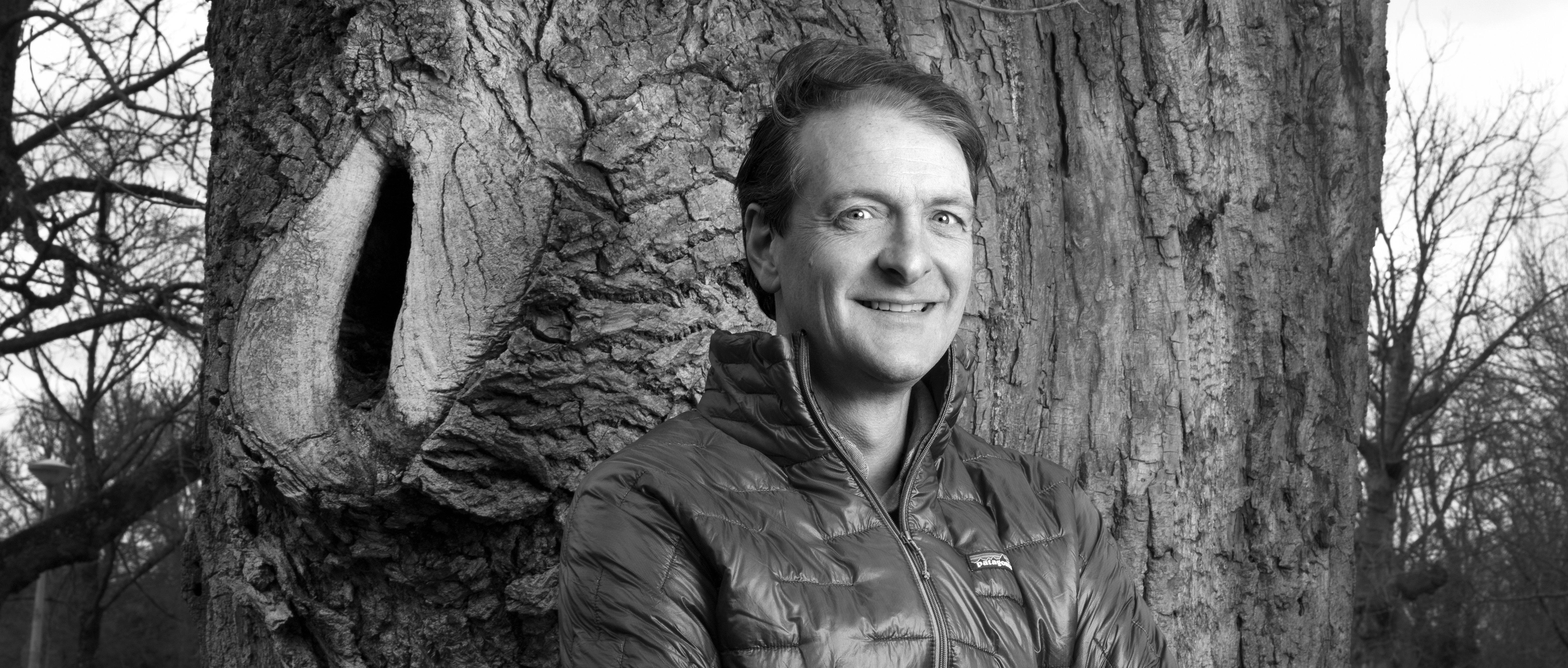 While an increasing number of businesses are starting to take action on social and environmental issues, some companies have been doing it for a long time – and they have much to teach others. Outdoor clothing company Patagonia, which was founded in 1970 by rock climber and environmentalist Yvon Chouinard, is one of those pioneers.
Describing itself as an "activist business", California-headquartered Patagonia has been donating 1% of its sales to grassroots environmental NGOs since 1986. In the 1990s, it started using recycled materials and organic cottons, and retrofitted its warehouses to be more energy efficient. It became a B Corp a decade ago, at a time when there were just 500 certified B Corps around the world.
Now Patagonia wants to help other businesses to follow its path as a responsible company, with plans to develop a "Patagonia academy" for medium to large businesses keen to learn from their decades of experience.
We talk to the company's general manager for Europe, Middle East and Africa, Matthijs Visch, about what it means to be an activist company, the challenges it faces in accomplishing its mission and how to bring others on your journey.
Pioneers Post: Patagonia describes itself as an "activist business". What do you want to achieve?
Matthijs Visch: Our purpose is clear: we're in business to save our home planet, and that becomes more urgent every day. Within that scope, we have very clear objectives around the impact we want to make and and the impact we don't want to make. At the same time, we need to be successful as a business, because everything we do needs to be funded and financed – that's the balance that we need to find.
And we have a huge opportunity to help other companies and organisations find their way into this. You don't necessarily need to become an activist company – trying to become a responsible company is already a great start. Many companies are looking at how to do that, and they find it incredibly difficult and don't know where to start. We at Patagonia can play a really important role there. All our knowledge, approaches and processes are open source – so you can use whatever you need. And if you call us, we will come over and explain what we're doing.
You don't necessarily need to become an activist company – trying to become a responsible company is already a great start
We've also come up with the idea of starting a sort of "Patagonia academy", a mini programme where we can explain: "ok, this is how you could start becoming a responsible company". We are all in a hurry, so I would love to have a programme up and running within six to nine months. That would start as a regional idea in EMEA, and then we'll share it with the global team.
PP: What sort of companies would that be for?
MV: What's interesting is that a lot of startups are already starting with [sustainability] in mind. The opportunity probably sits with mid-sized to large corporations that want to make this transition, but don't know exactly how. I always really want to bring them back to the fact that it's not that difficult. It's not rocket science.
PP: So, how do you become a responsible company?
MV: It requires, in my eyes, three important things. First of all, you need to change your purpose into something that really explains what you want to improve, because that drives you and it sets the tone for everything you do. Then you need to involve your entire organisation, and invite them to help you on that journey, and to share their ideas – you will immediately have access to so many solutions that often leadership doesn't see, you'll be amazed by the creativity, the ideas and innovation that live in an organisation. And don't underestimate how important it is for your workforce to have more meaningful jobs, and what that will do to their engagement. And lastly, if you do those two things and create maximum transparency in the work that you do, you'll be already on a great start to becoming a responsible business.
PP: What challenges do you face in fulfilling your mission?
MV: We still run into issues in our supply chain that we hadn't thought about. As much as we try to be completely transparent and to have full traceability of our products, sometimes you're caught by surprise. For example a few years back, we were approached by a German NGO that brought to our attention some issues about the down used in our jackets: it wasn't sourced in an animal-friendly manner. That just took us by complete surprise. Then, you can do two things: you can ignore it, or you can work together with the NGO, and this is what we did. We've improved the whole process, and now we have, to a large extent, removed down from our products and use synthetic fibres to perform in a similar way.
Another challenge is that there's so much work that needs to be done [to save the planet], but we've only got limited resources. We're working with a team that is so passionate, they would just love to do everything. So one of the things that I have to do is to help them focus on what really matters and not take on too much.
PP: How far are you ready to go for your activism? Are you ready to lose significant business?
MV: I think activist is a big word, obviously. But everybody in Patagonia can be an activist in his or her own way. Not everybody needs to protest all the time, you can be an activist by doing things differently, by speaking up and by taking part in panels. We also want to be the constructive and positive partner for others to join us on our journey.
We've closed relationships with retailers that we believed were not behaving responsibly – so yes, we do walk away from business. It helps if you don't need to live from quarter to quarter, which a lot of companies need to do [Patagonia is still privately owned by its founder]. You can make the decision with your partners at the headquarters, say "we need to walk away from this really big customer, because we feel it's not the right customer for our company, and that means over the next six months, we'll be in a tough spot, but then we'll pick it up somewhere else". I'm really proud that we can make these decisions, it's a great sense of empowerment and freedom that you can continue to live up to your own values.
We can now perfectly live without Facebook and still reach our consumers in a meaningful way
We stopped working with Facebook, because the way they use their algorithms spreads fake news and hate speech. That was, on the one hand, a very easy decision, on the other hand, quite complicated to resolve internally. But the creativity and the resourcefulness that comes out of the team when you're confronted with such a decision is amazing: we can now perfectly live without Facebook and still reach our consumers in a meaningful way.
PP: Patagonia has been a B Corp for a long time. How important are labels and accreditations? Some people say they're just marketing tools.
MV: I think in a world where we desperately need regulation in this space, certifications like B Corp are incredibly important. You will always have organisations that use them with the wrong intentions, but I think the majority of organisations that want to be certified as a B Corp do this because they genuinely care. And make no mistake: that certification process is not a walk in the park, it's a serious assessment with lots of work and lots of commitments.
I think it's also important because it guides consumers in the right direction. And it creates a great platform to share experiences and best practices amongst like-minded [businesses] because we, and lots of companies, have been in this value-creation mode for such a long time – so let's bring together people who think alike, support each other, and make sure that we accelerate the transition.
PP: How are you financially helping other organisations to make a difference?
MV: We donate 1% of our sales to NGOs. We have a grant giving process, and once people receive a grant, they become part of a network of organisations that support each other. Then we have a small venture capital arm that's investing in for-profit organisations, startups, scaleups, that work at the intersection of nature preservation and climate change, energy transition, agriculture. That has happened mostly in the US until recently, but this is also something we will bring to Europe. I think there's a huge opportunity.
Fifteen years ago, every startup was about becoming a unicorn, now they want to become responsible companies
PP: You've talked about how Patagonia could inspire other companies. Now, which companies inspire you?
MV: One company that always jumps to mind is Tony's Chocolonely. It's so clear for them: they exist to stop child labour in chocolate production, and everything they do is through that lens, and they are incredibly transparent.
And I'm really encouraged by all the small companies and startups, for example when I look around here in Amsterdam and all the B Corp movement: this notion of being a responsible entrepreneur is really picking up. Fifteen years ago, every startup was about becoming a unicorn, now they want to become responsible companies – I think that's an interesting shift that we've seen there.
Header image: Matthijs Visch (credit Eva Roefs)
Thanks for reading our stories. As an entrepreneur or investor yourself, you'll know that producing quality work doesn't come free. We rely on our subscribers to sustain our journalism – so if you think it's worth having an independent, specialist media platform that covers social enterprise stories, please consider subscribing. You'll also be buying social: Pioneers Post is a social enterprise itself, reinvesting all our profits into helping you do good business, better.