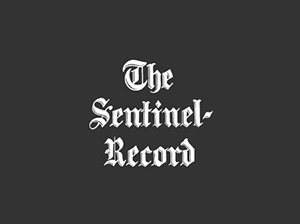 Lakeside's eighth- and ninth-grade boys basketball teams took wins over Mena Thursday.
The eighth-grade Rams took a 57-10 win with Javarious Russell leading the team with 16 points. Beau Brock added 11, and Dae'Juan Ellis had 8.
The freshman Rams (1-0) rolled early before backing off in the second half for a 52-23 win.
Lakeside took an 18-6 lead in the first before stretching to a 36-11 halftime lead. The freshman Rams made it 46-18 in the third before outscoring Mena 6-5 in the fourth.
Ten different players scored for Lakeside, led by Ty Braziel with 12. Sloan Hayes had 8 points, Sam Trusty added 7, River Cook had 6, and Griffin Ralph added 5. Luke Lumsden and Ellis put up 4 each while Peyton Mills, Maddex Ritter and Ben Vincent scored 2 apiece.
The freshman Rams face Pine Bluff today at 4 p.m. in Hot Springs Fieldhouse in the Hot Springs Junior High Tournament.
LAKE HAMILTON (JB) 62, MENA 13
Lake Hamilton had three players with 10 points and 11 players scored in a rout of Mena Tuesday.
Zane Pennington, LaBraun Christon and Caleb Rouse each scored 10. Aaron Abernathy added 7, Hayden Barton had 6, Cameron Hale put up 5, and Zac Dancause finished with 4. Heath Hall and Derryn Owens put up 3 each, and Vic Easter and Max Grisham finished with 2 apiece.
EASTERN OKLAHOMA STATE (W) 96, NPC 63
After taking a slight lead in the first quarter, Eastern Oklahoma State outscored National Park 29-9 en route to a 33-point win at The Kettle Tuesday.
The Mountaineers led 22-19 after 10 minutes before taking a 51-28 lead into the half that the Nighthawks (1-3) could not overcome.
India Atkins led NPC with 18 points while Amaya Coakley added 13 and Kayla Richardson had 10.
NPC (M) 88, ARKANSAS BAPTIST 74
National Park (3-1) picked up its third win of the season Monday, downing Arkansas Baptist.
The Nighthawks hit a 13-0 run early in the first half to take a 42-25 lead into intermission.
The Buffaloes outscored NPC 49-46 in the second half, but it was not enough to bridge the gap.
Kentrevious Jones led NPC with 17 points, Sayvon Traylor added 15, Kam Vick had 12, and Rodrique Massenat finished with 10.
GAC VOLLEYBALL BRACKET SET
The Great American Conference Volleyball Championships kick off Thursday at Bank OZK Arena.
The tournament opens with No. 3 Arkansas Tech facing No. 6 HSU at noon. The two teams defeated each other on their home courts, the Golden Suns winning in four and the Reddies in five.
No. 2 Southwestern Oklahoma State faces No. 6 Southeastern Oklahoma State at 2:30 p.m. SWOSU won both regular-season meetings against SEOSU, which is making its first appearaance since 2017.
Oklahoma Baptist earned its third-straight top seed and will face No. 8 Southern Nazarene at 5 p.m. as it looks to become the first team to win three straight titles. The Bison have won five straight meetings against the Crimson Storm and won this season's meetings in straight sets.
No. 4 Harding will wrap up the quarterfinals against No. 5 East Central at 7:30 p.m. The Tigers are in the GAC Championships for the first time in seven years, and they defeated the Lady Bisons on Oct. 23 for the first time in program history.
Friday's semifinals will pit the winners of the first two games against each other at 3:30 p.m. with the second semifinal at 6 p.m. The championship game is set for 2 p.m. Saturday.
HARDING'S FOEDERER GK OF WEEK
Harding's Nick Foederer was named the GAC's goalkeeper of the week after he recorded his third shutout of the season with five saves against Ouachita Baptist.
Two of his three shutouts this season were against the Tigers. Foederer has recorded 16 saves against OBU in 200 minutes of action.
OBU'S PERRY OFFENSIVE PLAYER OF WEEK
OBU's Alexis Perry was named the GAC's offensive player of the week after collecting a goal and three assits in games against Harding and East Central.
Perry assisted on both of the Tigers' goals against the Lady Bisons, including Sydni Perry's game-tying goal in the 83rd minute. She then assisted on Shenley Rogers' 60th minute goal that tied the game before hitting the game-winning goal in the 110th minute.
GAC ANNOUNCES WOMEN'S SOCCER AWARDS
Harding's Emma Roberts was named the GAC's offensive player of the year while OBU's Jaymee Dotson earned the midfielder award and Asha Sampson picked up the elite scholar athlete award.
Roberts was second in the league in both goals and points, earning Harding's first women's offensive player award. Sampson earned a 3.97 GPS in kinesiology. Dotson was also one of 10 Distinguished Scholar Athletes.
Roberts was also a unanimous pick for GAC First Team while OBU's Michele Snow was picked as the team's keeper.
OBU's Jamie Fowler, Gracen Turner and Ashlyn Lynch were among those named to the second team. Harding's Parker Smitherman and Grace Ann Green were also second-team picks.
OBU's Josilyn Kispert and Frankie Nine and Harding's Carmen Gunn were among the league's honorable mention players.
GAC ANNOUNCES MEN'S SOCCER AWARDS
Harding's Jack Savage was named to the GAC's first team while teammates Camilo Porto, Andres Castano, Stefano Silva and Foederer were named to the second team.
OBU's Bobby Boone was among the league's honorable mention players.