This article is part of State of Health, a series about how Michigan communities are rising to address health challenges. It is made possible with funding from the Michigan Health Endowment Fund.
With funding from the Michigan Health Endowment Fund, the national nonprofit Generations United (GU) is expanding intergenerational initiatives in Michigan, bringing older and younger people together to build communities that work better for all. Over the next two years, GU is providing the Ypsilanti Senior Center and the Detroit Area Agency on Aging (DAAA) with training and technical assistance to develop intergenerational pilot programs and addressing these programs' sustainability through philanthropy and public policy.
DAAA and the Ypsilanti Senior Center exemplify the many benefits of intergenerational programming. According to Ypsilanti Senior Center Executive Director Monica Prince, the center has been offering intergenerational programming for more than 15 years.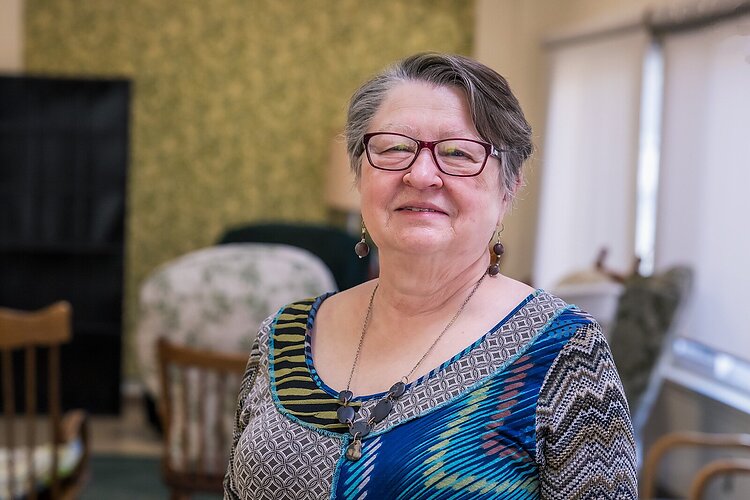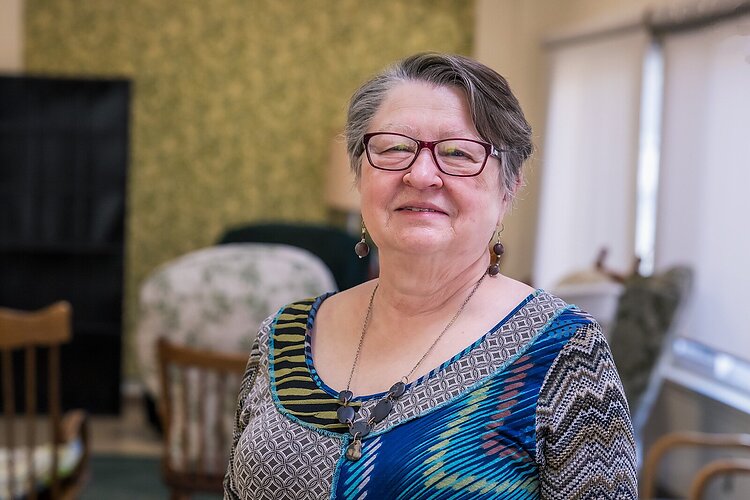 Monica Prince.
"Intergenerational programming supports older adults a million ways," Prince says. "While a lot of the seniors have been experiencing social isolation the past couple of years, they experienced it even before the pandemic. Having the connection with kids or young adults is really helpful. It gives older adults a sense of purpose. Having kids around gives them a little lift."
The younger folks benefit, too. Through intergenerational storytelling programming at the Ypsilanti Senior Center, they learn valuable lessons from older adults' life experiences.
"A lot of times younger people are going through the exact same things older people go through, but they don't relate to it the same way," Prince says. "A senior may have an issue with a spouse dying and all of a sudden have to do all the banking and household tasks on their own. Younger people may be preparing to move out of their family's house or going to college. They have very similar experiences going on. It's good for the younger people to say, 'Hey, I'm not alone. Maybe I can learn something from what this older person went through.'"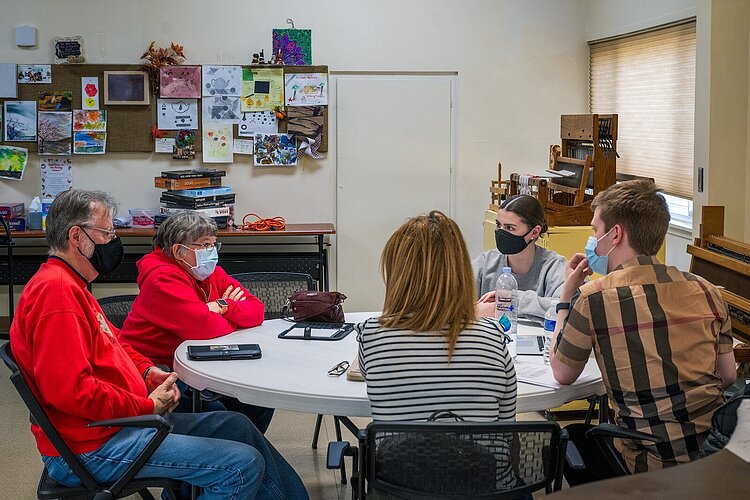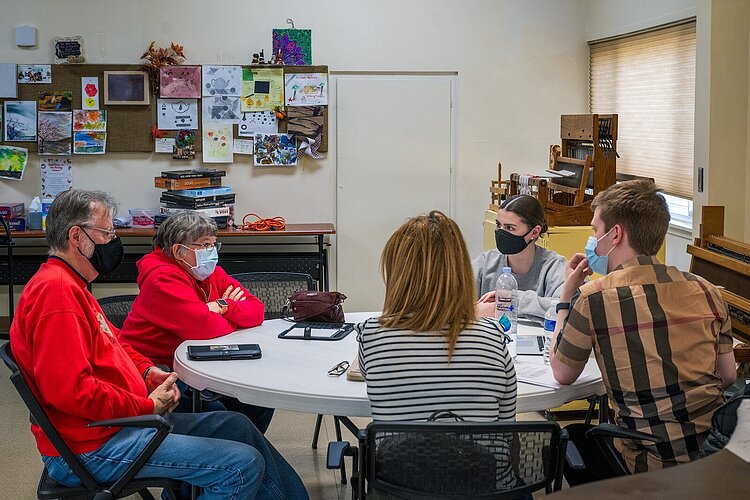 An intergenerational Spanish class at the Ypsilanti Senior Center.

In 2021, GU approached Prince about expanding intergenerational programs. The first project partnered five older adults with five middle school-aged Girl Scouts. Together they assessed Recreation Park, which is adjacent to the Senior Center, for how it met the needs of children, youth, and older adults.
"We walked around the park and asked, 'What would this park look like if it was intergenerational?'" Prince says. "We also asked, 'What would have to change at the senior center for it be more appealing for young kids?'"
The Ypsilanti Senior Center currently is partnering with Eastern Michigan University (EMU) to offer an intergenerational Spanish language and culture class. EMU students also join older adults at the center for "Lori's Hands," a program that provides companionship and household help to older adults living with a chronic illness. And the EMU Digital Connection Corps gives the center's older adults in-person, hands-on help with smartphones, laptops, tablets, and other tech challenges.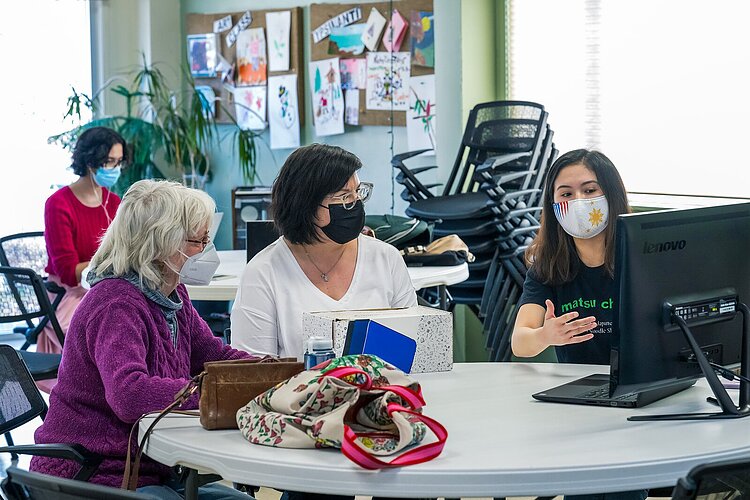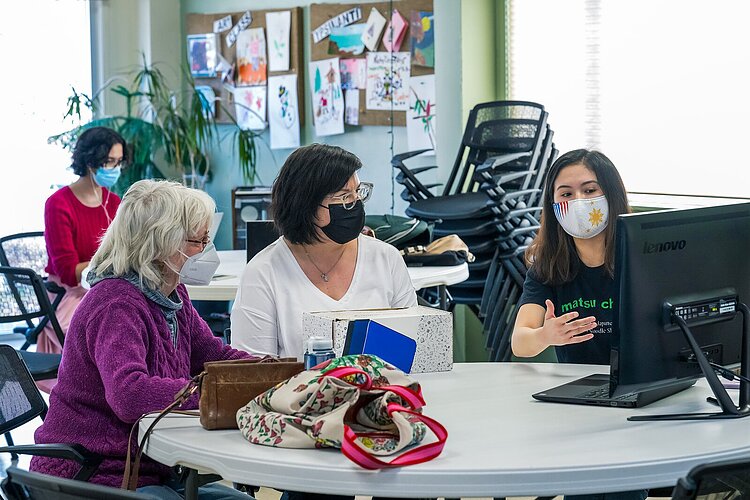 An intergenerational Spanish class at the Ypsilanti Senior Center.

"What we are doing right now is piloting an initiative for the senior center to become an intergenerational hub," Prince says. "We're going to pull together different aspects of our community here, like youth groups and different organizations. We're hoping to get the city involved, too."
Across the lifespan
The Detroit Area Agency on Aging (DAAA) also offers an intergenerational storytelling experience to foster connections between young and old. In partnership with Limelight ReGen, DAAA coordinated three month-long workshops — two in neighborhoods and a third with LGBTQ older adults and allies. The 40 total participants ranged in age from 12 to 94. A 13-year-old participant, Candace, shared, "I always learned something new from each person."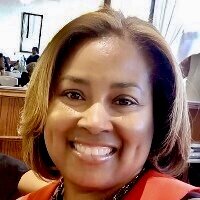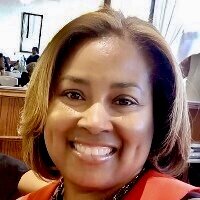 Crystal Hood.

"We're hoping that these strategies bring youth and older adults together and contribute to the health and wellbeing of the older adults," says Crystal Hood, DAAA director of information and assistance. "People are so disconnected now. We want it to bring them a little closer together, especially during these challenging times."
The DAAA's work in intergenerational programming was inspired by the findings of its 2020 Dying Before Their Time Report, which showed that social determinants of health need to be addressed throughout the lifespan, not only when age brings the impacts of chronic disease to full force. Intergenerational programming not only supports the older adult with relationships and activities, but also teaches younger folks how to live healthier lives that culminate in healthier aging.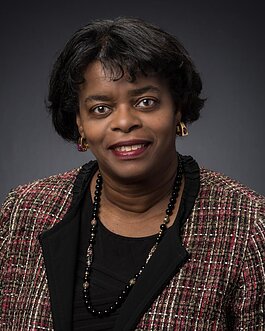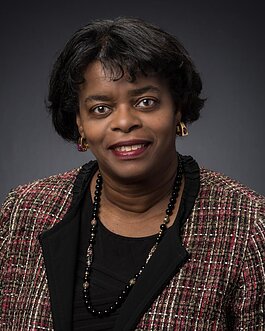 Anne Holmes Davis.

"We really wanted to address those key findings. Intergenerational programming is one of the ways we're doing it," says Anne Holmes Davis, DAAA vice president of planning. "We have an inclusive health care task force that is looking at the social determinants of health and how we can better coordinate our social and health services to better serve the community. There are some wonderful ideas evolving around how you engage young people and older people in programming so that they can look at health across the lifespan."
In another partnership, DAAA offered an Intergenerational Laundry Program at a newly constructed Life Remodeled student center that includes a laundromat. A survey found that 76% of students at Detroit Public Schools Central High School who were chronically absent listed a lack of clean clothes for school as one of their top reasons for poor attendance.
"Kids actually got more out of the conversations with the seniors while they learned how to do their own laundry," Hood says. "We're also doing a four-week cohort of virtual cooking classes for grandparents and their grandchildren with our new partners, the Detroit Food Academy. We provided them with the cooking utensils and all of the materials to cook. They're learning how to cook a dish together while we talk about aging and the effects of [grandparents] aging on the grandchildren."
Planting seeds, growing community
Among more than 40 existing intergenerational programs that GU has identified across the state, Chelsea Senior Center's intergenerational gardening programming brings together about 20 older adult volunteers with children from preschool through middle school. In the spring, around 20 older adult volunteers from the center begin the growing season by reading books about gardening to three-, four-, and five-year-old children enrolled at the Chelsea Early Childhood Center, which shares a campus with the senior center. Next, they do a gardening activity – for example, planting seeds in the campus hoop house. Throughout the summer, the littles watch their plants grow and harvest the fresh produce when it ripens. When summer break comes, first- through fifth-graders attending the Chelsea School District's Camp GABIKA join in.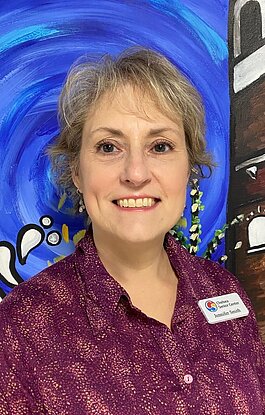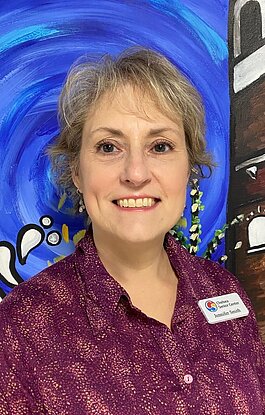 Jennifer Smith.

"We engage with the campers in a couple of ways each week," says Jennifer Smith, Chelsea Senior Center assistant director. "We offer cooking classes where they harvest things from the garden, clean it, prepare it, and cook it, and we also engage them in actual gardening activities like weeding, planting, and mulching. We also do fun activities with the garden."
Smith explains that the center's new strategic plan outlines four pillars, one of which is intergenerational programming.
"The school district has recently expanded their preschool activities. Now, they offer a full-day, everyday, and before- and after-school care on our campus," Smith says. "We're going to look at ways to engage those kids here and not only in gardening activities."
The ultimate goal is to involve district students of all ages in programs that expand on school curriculums or enhance the work of school clubs. For example, an older adult who was a child during World War II might share that experience with a history class. Chelsea Senior Center staff also see intergenerational programming as including all ages of adults. Center members no longer need to meet a set age requirement.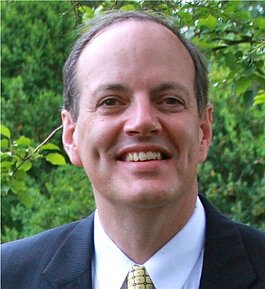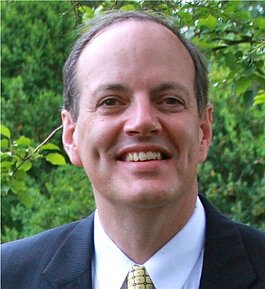 Bill O'Reilly.

"We're getting folks involved who are more middle-aged, if you will," says Bill O'Reilly, executive director of Chelsea Senior Center. "We certainly are focused on seniors but, for example, in our very popular pickleball activity, there are a lot of 40-somethings or even younger folks out there playing along with the seniors."
O'Reilly notes that when adults returned after the center had closed for nearly a year due to COVID-19, they had noticeably declined in physical health due to social isolation. Currently, the Center offers 250 activities a month to help them reconnect.
"Intergenerational opportunities are one of those avenues for us. We can physically see the benefits of the older adults being active and involved," O'Reilly says. "I think the intergenerational programming helps kids relate to adults around them in a better way and learn that things weren't always the same as they are now. And it helps build respect for the adults in their lives."
A freelance writer and editor, Estelle Slootmaker is happiest writing about social justice, wellness, and the arts. She is development news editor for Rapid Growth Media and chairs The Tree Amigos, City of Wyoming Tree Commission. Her finest accomplishment is her five amazing adult children. You can contact Estelle at [email protected] or www.constellations.biz.
Ypsilanti Senior Center photos by Doug Coombe. All other photos courtesy of the subjects.