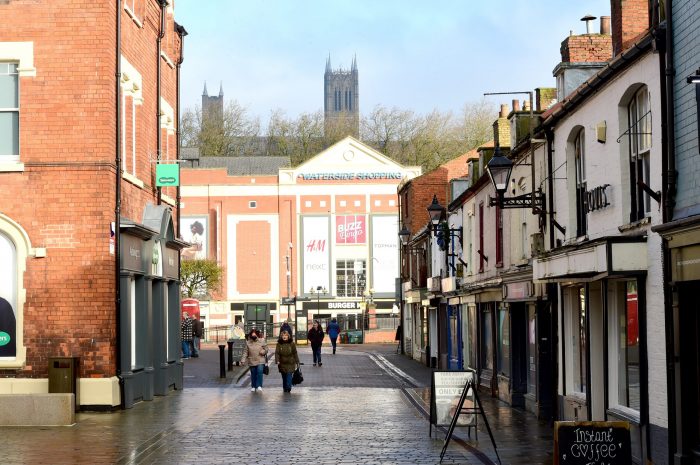 The Shopify Economic Impact Report conducted by Deloitte has revealed how British independent retailers are continuing to fuel job creation and local economic growth, with exports helping UK merchants thrive despite macroeconomic headwinds.
Record numbers of UK independent retailers broke international borders in 2021, with exports from UK Shopify merchants reached £2.7 billion in 2021, up 43% increase from the £1.9 billion made through exports in 2020, as retailers turned their attentions to international growth.
Dave Linton, founder of Madlug, which donates a bag to a child in care for every bag sold to a customer, is continuing to expand overseas and credits the ability for small independent brands to forge a close connection to their customers. He said: "Once customers are connected to a brand's mission and purpose, they are willing to continue spending with that brand, even in the face of inflation, rising living costs and international shipping charges. In the past year, we've seen strong sales to Europe, Canada and America and some sales also to Australia and Dubai. We have also been able to hire two more young people who have been through the care system themselves and add great value to our business as a result."
Shimona Mehta, EMEA Managing Director at Shopify, said: "Innovative British businesses are creating jobs at a rapid clip despite the odds and continue to flex their entrepreneurial muscle: something that will be increasingly important as we navigate the cost of living crisis ahead. Not only does it underline the UK's potential as a powerhouse for entrepreneurship, but the role that commerce is playing in driving economic growth and job creation."
A message from the Editor:
Thank you for reading this story on our news site – please take a moment to read this important message:
As you know, our aim is to bring you, the reader, an editorially led news site and magazine but journalism costs money and we rely on advertising, print and digital revenues to help to support them.
With the Covid-19 pandemic having a major impact on our industry as a whole, the advertising revenues we normally receive, which helps us cover the cost of our journalists and this website, have been drastically affected.
As such we need your help. If you can support our news sites/magazines with either a small donation of even £1, or a subscription to our magazine, which costs just £27.55 per year, (inc p&P and mailed direct to your door) your generosity will help us weather the storm and continue in our quest to deliver quality journalism.
As a subscriber, you will have unlimited access to our web site and magazine. You'll also be offered VIP invitations to our events, preferential rates to all our awards and get access to exclusive newsletters and content.
Just click here to subscribe and in the meantime may I wish you the very best.