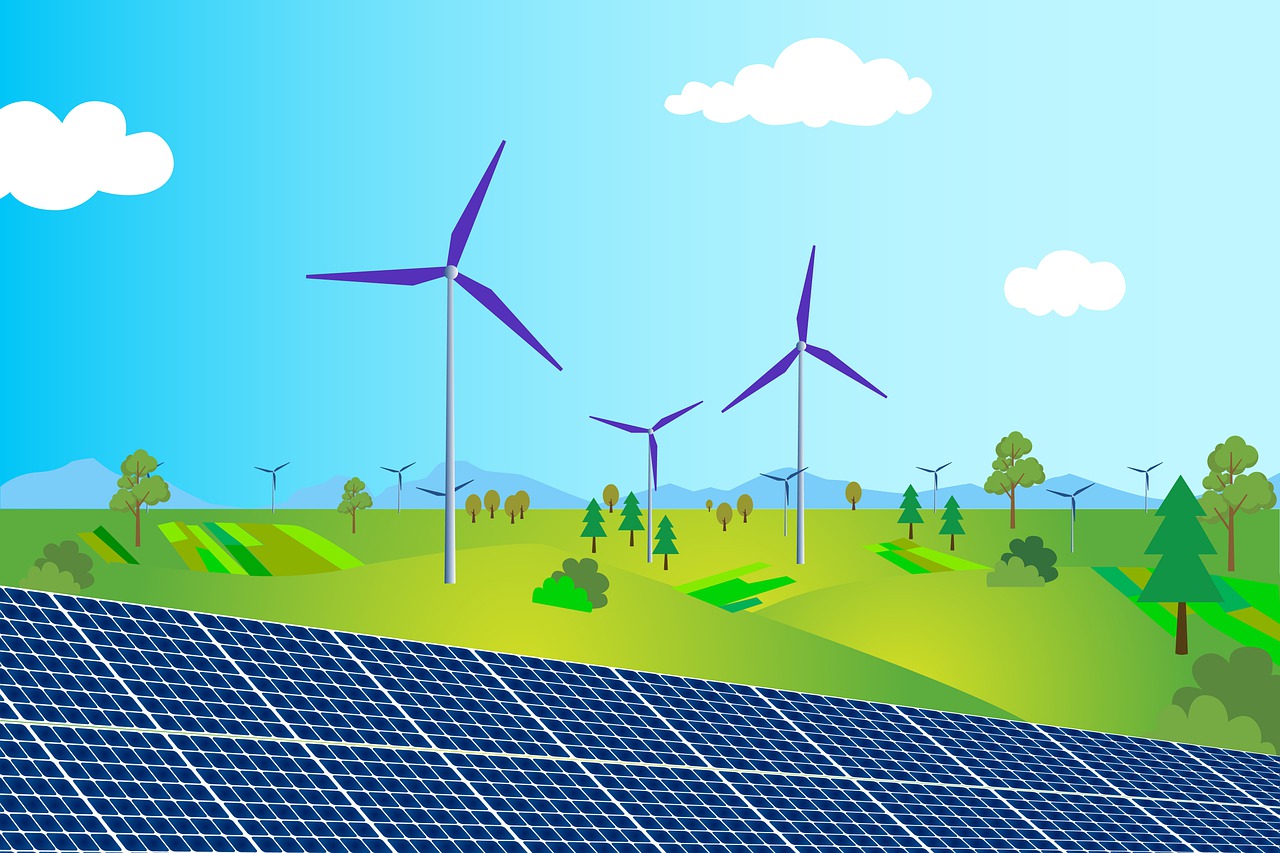 Meta Platforms Inc., formerly Facebook, which has been working to use machine learning technologies to combat climate change and increase the efficiency of industrial systems, today outlined a number of approaches it's taking using artificial intelligence to tackle these issues and develop elegant engineering solutions.
The Open Catalyst Project represents one of these initiatives, a partnership between Meta AI and Carnegie Mellon University's Department of Chemical Engineering, which helps bring together artificial intelligence researchers to design new ML models to predict new chemical reactions for energy storage.
For example, when it comes to renewable energy, solar and wind energy depend on the availability of sun and wind in order to generate power. But when it's not sunny or windy for a long period of time, power generation drops off. That requires building energy storage, usually batteries, to absorb excess energy so that it can be delivered during off-peak times.
"The problem is that batteries don't scale really well with storage," said Larry Zitnick, lead research scientist for the Open Catalyst Project. "So we need to find a way to store energy that actually scales. That's where the Open Catalyst Project actually comes in."
The project provides datasets for the discovery of chemical catalysts for building cheaper and scalable batteries for renewable energy networks. With the research team's efforts to date, Zitnick says Open Catalyst has built the largest training data set of materials for renewable energy storage in the world.
According to Zitnick, there are possibly millions of different material combinations that could be tested in labs meaning that they could be tested at a rate of potentially only a thousand a year. A slow, arduous process for human hands. However, Open Catalyst, which has more than 8 million data points and 40,000 unique simulations across a variety of materials, can give researchers a massive experimental jumpstart.
He also added that the system can use computational computing that can "brute force" simulations in seconds which would take other systems days to find viable optimizations before researchers test them in labs.
Another important aspect of using AI to address the climate crisis is the efficiency of its own infrastructure and energy needs. Mike Schroepfer, a senior fellow at Meta, wrote that Meta's own global operations are supported by 100% renewable energy, but efficiency is still crucial and the company is exploring Green AI models.
"Researchers at Meta and throughout the industry are currently exploring a number of approaches to Green AI," said Schroepfer. "This includes things like developing the standards needed to measure the energy efficiency of an AI system to the algorithms and computing hardware needed to operate AI at scale."
The optimization of large-scale AI models can be particularly problematic when it comes to resource efficiency and usage — especially when powerful AI models are built and need to be trained against ever-growing and complex datasets. The colossal scale of this challenge given the size of these datasets was highlighted by a recently published paper by the Meta AI team.
In one experiment, researchers were able to identify optimizations that reduced infrastructure resources used for language translation by 800 times. The potential for this level of algorithmic optimizations and performance gains would have a significant impact on emissions caused by the use of AI for natural language processing, translation and AI use on the platform.
"We're incredibly optimistic about the impact AI is going to have on climate and sustainability, and the role that our researchers and engineers can play in helping build it," Schroepfer said about the progress of Green AI and the Meta team's current work.
Image: Pixabay
---
Show your support for our mission by joining our Cube Club and Cube Event Community of experts. Join the community that includes Amazon Web Services and Amazon.com CEO Andy Jassy, Dell Technologies founder and CEO Michael Dell, Intel CEO Pat Gelsinger and many more luminaries and experts.