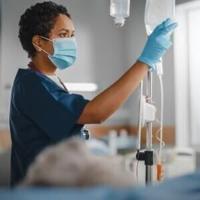 As the aging population requires more acute and chronic care management, they will need more geriatric services and long-term care services. Between March 2020 and January 2021, the demand for in-home caregivers (also known as home health aides), certified nursing assistants, and personal attendants grew by 125%. At this time, home care agencies are struggling to retain staff due to low wages, which are comparable to entry-level positions that assume far less responsibility.
According to the Bureau of Labor Statistics, licensed practical and vocational nurses had a median annual wage of $48,070 compared to registered nurses, who earned a median annual wage of $77,600. Recent data from the Bureau of Labor Statistics showed that registered nurses in long-term care settings earn lower wages (average $72,420) compared to hospital nurses (average $78,070), and the general median wage for all nurses is less than other diagnostic and treatment positions in the health care industry.
Regardless of the care setting, nurses report feeling underpaid and undervalued. A Brookings report showed that while home health and personal care aides outnumber RNs, their wages are nearly two-thirds lower on average. Although better wages are part of the solution, federal and state actions are required to sustain the nursing workforce. Targeted efforts are creating wage boards, stable and predictable shift scheduling, and consistent access to personal protective equipment for safety. Employer investments such as career progression, tuition aid, and ongoing training are also being considered.