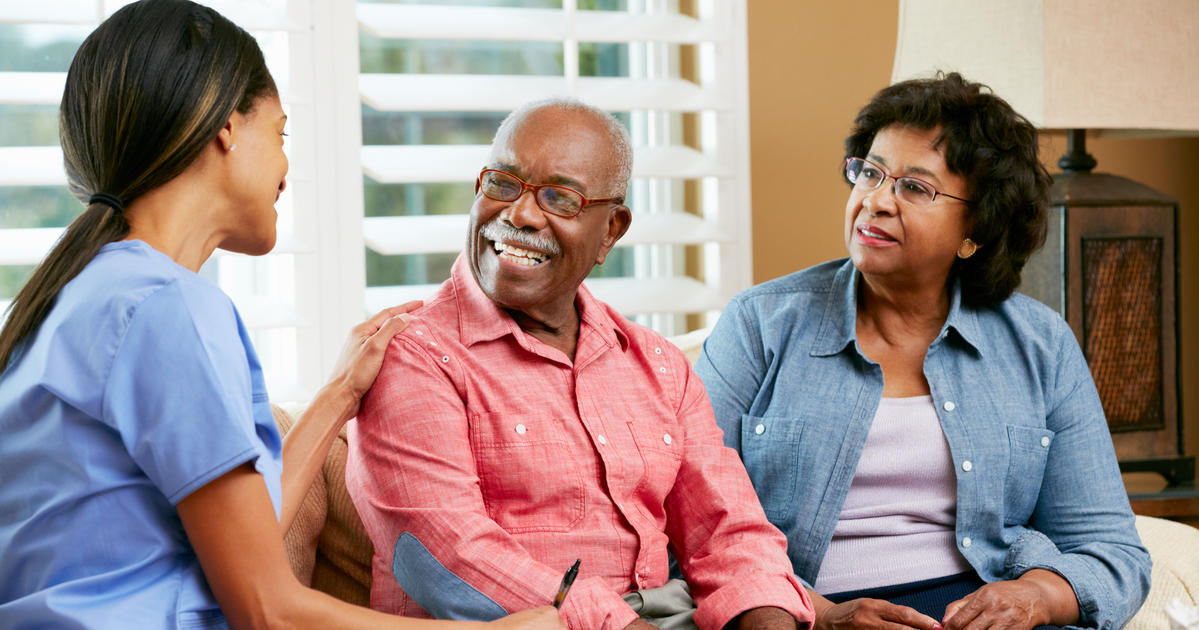 LEXINGTON, Ky. (June 10, 2022) — This weekend, the University of Kentucky's Sanders-Brown Center on Aging will help kick off a new program known as "Healthy Brain Aging Across the Bluegrass" spearheaded by Elizabeth Rhodus, Ph.D., assistant professor in the UK College of Medicine. The program aims to increase early identification and healthcare access for modifiable risk factors of dementia for older adults living in underserved communities.
The need for increased health care access and options is readily apparent. Over the next 10 years, Kentucky will experience a shift as baby boomers enter old age. By 2030, more than 1.2 million Kentucky adults will be over the age of 65, totaling over 26% of the state's population. Kentucky's health infrastructure to support aging adults is ranked 49th in the country due to poor health, limited resources for active aging and high poverty rates according to America's Health Rankings Report.
Especially daunting is the increasing number of older Kentuckians and their loved ones who face Alzheimer's disease and related dementias (ADRD). According to the Alzheimer's Association, 1 in 3 older adults die with a form of ADRD, and this number is even higher in minority and underserved communities. Kentucky has two counties within the top 25 counties in the United States with the highest prevalence of ADRD among African Americans – Franklin County comes in second on the list and Mercer County sits sixteenth.
Risk factors for ADRD that can be addressed include hypertension, diabetes, obesity, hyperlipidemia, history of stroke, tobacco use, and a sedentary lifestyle. These risk factors are prevalent throughout Kentucky and disproportionately impact African Americans.
"Strategic programs to improve healthy aging and prevent needless suffering are critically needed in Kentucky," Rhodus said. "We have communities in Kentucky where health inequities are drastically impacting aging adults' quality of life and well-being. We are eager to join local healthcare providers in bringing such resources directly to community members."
One of the most promising approaches involves community-based health screenings. These screenings are an evidence-based approach for health education and increased health care utilization. By partnering with community organizations, such as faith-based centers and senior centers, older adults can access and use healthcare via trusted community leaders. Preparation and implementation of a sustainable model for community-based health screenings, combined with innovative programs such as telehealth, throughout Kentucky will improve health outcomes, preventative care, and early intervention among older adults with goals to enable adults to age in their home communities for as long as comfortably possible.
The program's kickoff event will be part of "Unity in the Community," which is set to take place on June 11 from 10 a.m. until 2 p.m. at the First Baptist Church, 100 Clinton St., Frankfort. Saturday's event will include numerous health screening opportunities including blood glucose, memory, blood pressure, BMI & nutrition, balance and fall risk and emotional health. Attendees will also have access to various health education outlets and resources including on Medicaid, housing, smoking cessation, memory disorders, and primary care.
For questions about the event, please contact Elizabeth Rhodus at 859-257-5562.