As a result, candidates who had built their campaigns on domestic concerns are struggling to create momentum and President Emmanuel Macron's position as Commander in Chief has set him above all other contenders. The next resident of the Elysée will have a decisive impact on France's response to the crisis in Ukraine and, more broadly, on European security and transatlantic cooperation. Here is what France's allies and partners can expect from the different candidates.

Emmanuel Macron (En Marche, centrist-liberal): European Sovereignty with Transatlantic Cooperation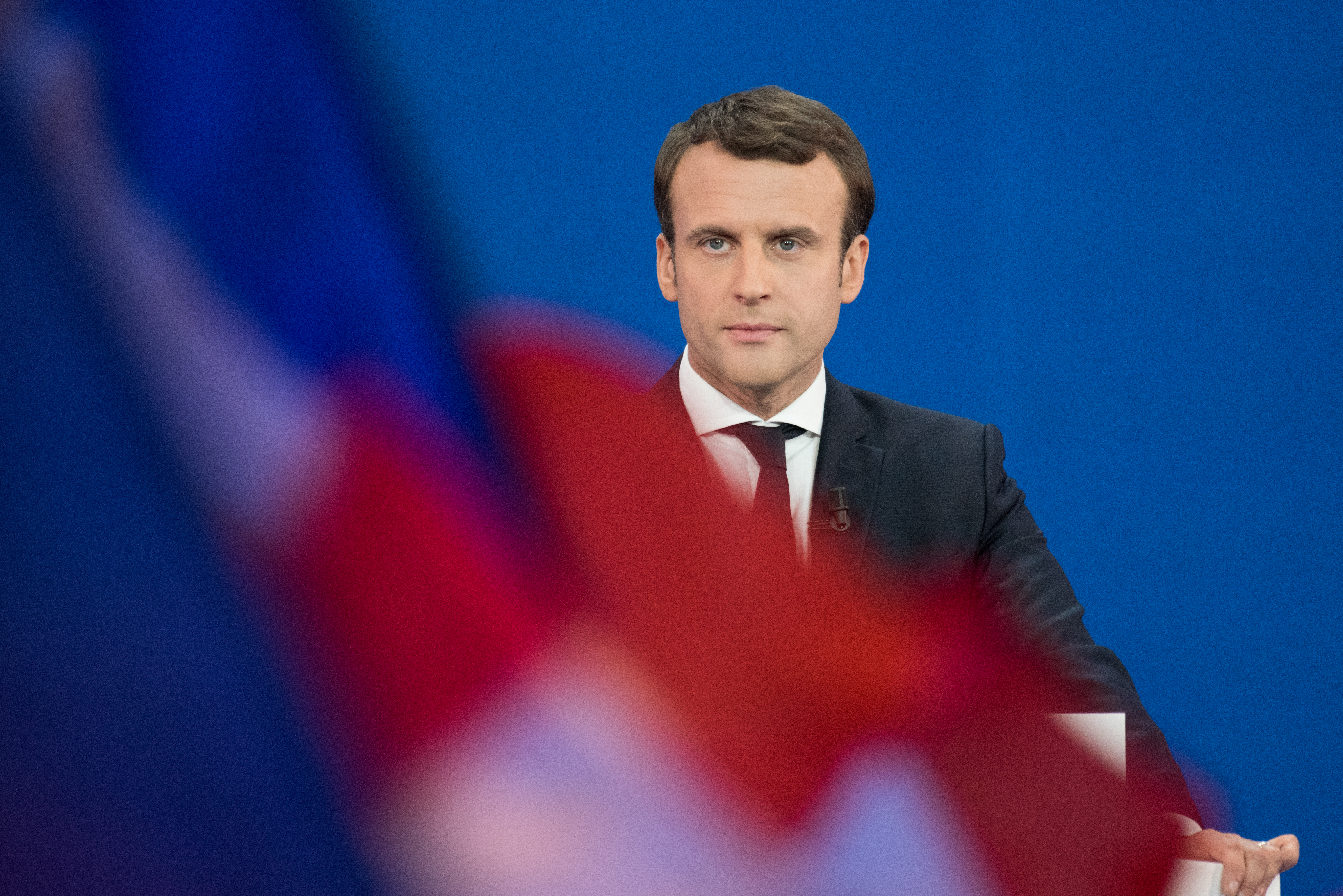 Russia's invasion of Ukraine completely changed President Macron's plan for the first half of 2022. Leveraging the rotating French presidency of the Council of the European Union while running a presidential campaign at home was seen as Macron's main challenge, but the war in Ukraine has nearly put his campaign on ice, particularly because he is Europe's last communication channel with Russia. The president's popularity has recently skyrocketed—with nearly 30 percent of voting intentions in recent polls, he is by far the front runner.
Macron put Europe at the heart of his 2017 campaign, and the idea of European strategic autonomy, later renamed European sovereignty, has been the golden thread linking his policies together. Concretely, this has included pushing for more investments in key sectors including electronic chips, space, and defense, and better regulation of strategic industries like online platforms and digital giants. Macron is convinced that only a strong European Union will allow France to make itself heard in the world, but beyond this pragmatic view of the union, he is also a staunch believer in a distinct European identity. Accordingly, he vows to strengthen the power of Europe through enhancing energy autonomy, extensive investments in European tech champions, and strengthening capabilities and cooperation of European armies. Another Macron presidency likely means a continuation of his current line on Europe and proposals made during the French presidency of the EU Council, such as the reform of the Schengen system or the amendment of the Charter of Fundamental Rights.
Against the backdrop of Macron calling NATO "brain-dead" in 2018—referencing the alliance's deadlock due to diverging strategic interests—it may appear paradoxical to label him the most transatlantic of all candidates. Yet, Macron has been systematic in claiming that a stronger EU, including through defense, is perfectly compatible with NATO. Since the beginning of the crisis in Ukraine, Macron has continuously underlined the need for a strong NATO in Europe, and Washington would most likely find a reliable ally in Paris if it were willing to see Europe as an equal partner. Following their meeting in Rome in late 2021, Macron got Biden's formal commitment to support a stronger European defense strategy. Their meeting gave a glimpse of what to expect from Macron in terms of transatlantic cooperation, with potential new initiatives on tech, outer space—an issue prioritized by French policymakers but sparking little interest among other Europeans—and climate change.