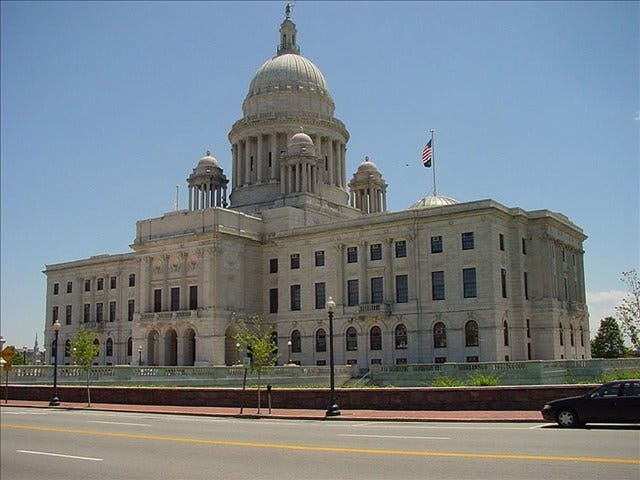 PROVIDENCE, R.I. (WLNE)- Former State Representative Maria E. Cimini has been appointed as Director of the Office of Healthy Aging by Governor McKee.
The District 7 Representative worked in the State House from 2011 to 2014 before serving as Associate Director at the Rhode Island Department of Human Services in 2017. Cimini also oversaw a project that sought to create a pathway to permanent housing for the homeless community before her years at DHS, and worked at the URI Feinstein Center for a Hunger Free American for 11 years.
Cimini will be replacing Interim Director Michelle Szylin.
"Maria overwhelmingly exemplifies the qualities necessary to lead the Office of Healthy Aging," said Governor McKee. "She has the compassion to advocate for older Rhode Islanders and adults with disabilities, the skill to connect that population with the resources they need, and the experience to serve with a focus on equity. Maria is a strong and passionate leader who can help accelerate the Office's goals, and I am confident that under her leadership, we can better position the state to support the needs of this community. I also thank Michelle Szylin for her unwavering commitment to the agency in serving as Interim Director."
"I am excited to join the Office of Healthy Aging and honored by the trust Governor McKee is placing in me to ensure that as older Rhode Islanders make their personal life decisions, they are supported and have access to resources they need," said Cimini. "I have seen in my own family that all older adults have unique aging experiences. Those experiences are informed by their lives, their families, and their cultural communities. The Office of Healthy Aging is an incredible resource for older adults, adults with disabilities, and their caregivers. I am thrilled to get to work with the OHA team to fulfill its mission of access, connection and protection."
"Maria brings years of experience in advocating for the needs of the most vulnerable among us – whether through her work at DHS, in the community, or through her time in the General Assembly," said Executive Office of Health and Human Services Secretary Womazetta Jones. "She has the right blend of skills and community engagement to lead and meet the needs of older Rhode Islanders at the Office of Healthy Aging. I also want to thank Michelle Szylin for stepping up as the agency's Interim Director while the Governor and I searched for the best permanent Director of OHA."