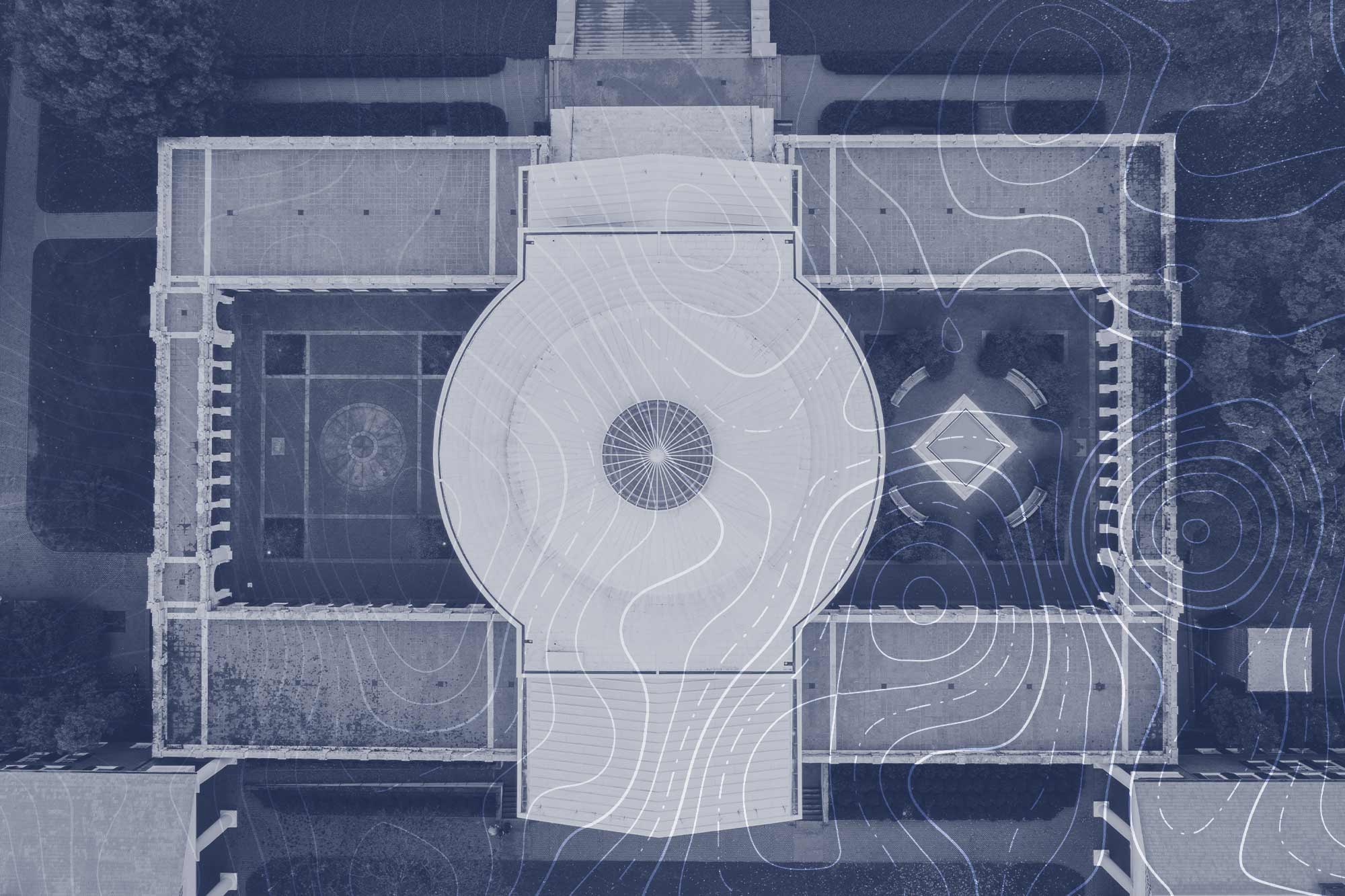 "It was incredibly personal for us to find a way to help the country at large," said Richardson, a longtime entrepreneur, "but also people we work with and talk to every day and care deeply about since we have a significant number of our engineering staff who are in Ukraine or are Ukrainian."
It wasn't the first time that Astraea – a UVA Licensing & Ventures Group Seed Fund portfolio company – used its incredible tech for good.
Among many endeavors, Astraea has helped a global conservation nonprofit company measure the environmental impact to millions of square miles over more than 10 years; assisted a carbon-credit startup company by monitoring timber acreage; and helped the U.S. solar industry determine its growth rate and scale capacity.
"Because satellite imagery covers such large geographic scale and repeats that coverage every few days or even every day in some cases, you can do things – monitor, search, measure, track – at a scale that would be impossible or cost-prohibitive from the ground," Richardson explained.
Similar to Google Earth, Astraea's platform allows users to see images of any location on the planet. But what makes Astraea's more powerful than competitors, according to Richardson and co-founder Daniel Bailey, is its ability to show all of the imagery captured over a given area – as recently as yesterday and in some cases, retrieving imagery from as far back as 15 years. And more importantly, all of that imagery data can be analyzed with machine learning and computer vision techniques.
This is what has tech insiders, business leaders and environmentalists alike so excited – as evidenced by Astraea being oversubscribed in its most recent investment round, according to Bob Creeden, managing director of the Licensing & Ventures Group Seed Fund.
Recently, the group's communications office caught up with Richardson – a Pittsburgh native who has been involved in early-stage ventures as a venture capitalist, angel investor, board member and entrepreneur for more than 25 years – to learn more about Astraea, as well as his passion for teaching several courses in UVA's McIntire School of Commerce.
Q. What types of information can someone who is not technically savvy glean from using the platform?
A. It's not as simple as Google Earth, but it's a lot more powerful. For instance, using just free satellite imagery and signing up with just an email at no cost to the user, one can draw a box around any spot on Earth and instantly see all of the publicly available satellite imagery from as recently as yesterday and stretching back in time up to 15 years, in some cases.