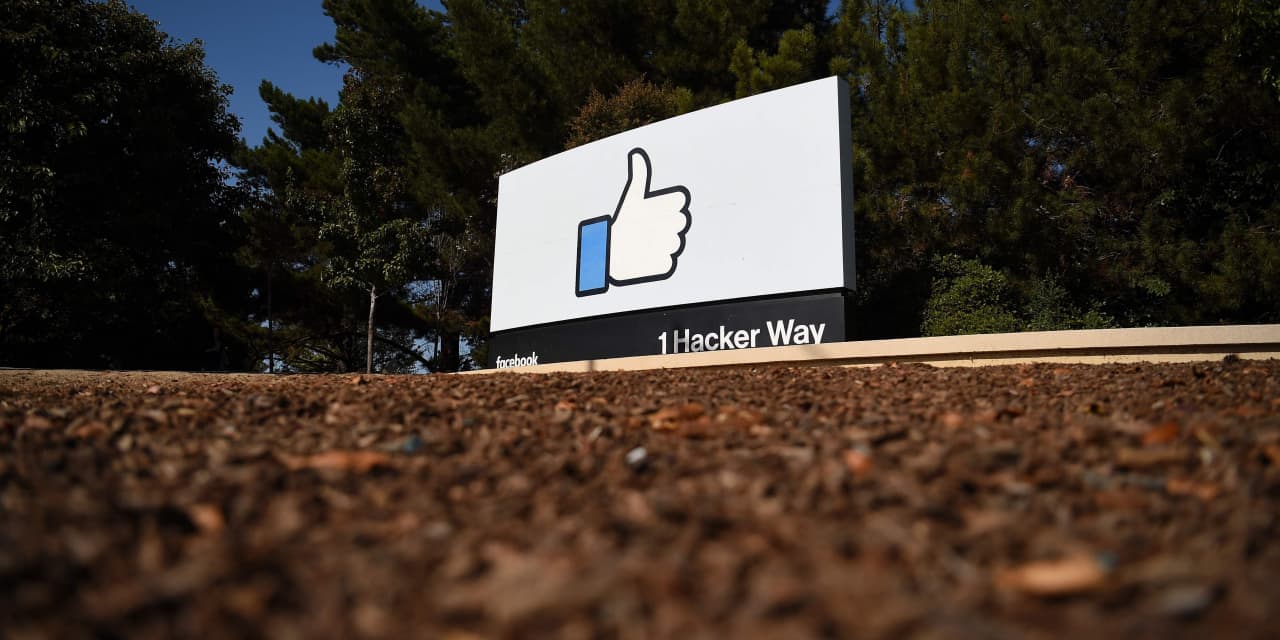 U.S. stocks closed off their best levels Tuesday but managed to regain a chunk of ground lost, after Monday's slump led by the technology sector. Gains took fuller flight early Tuesday after upbeat readings on activity in the U.S. services sector for September and as COVID-19 cases were seen in decline following a summer surge.
How did major indexes trade?
The Dow Jones Industrial Average DJIA, -0.89% rose 311.75 points, or 0.9%, to close at 34,314.67.
The S&P 500 SPX, -0.73% added 45.26 points, or 1.1%, to end at 4,345.72.
The Nasdaq Composite COMP, -0.53% climbed 178.35 points, or 1.3%, to finish at 14,433.83, finishing off 6.1% from its September peak.
On Monday, a tech sector led selloff knocked the Nasdaq down by 2.1%, leaving it 7.3% below its record finish set on Sept. 7. The Dow Jones Industrial Average fell 324 points, or 0.9%, while the S&P 500 declined 1.3%.
What drove the market?
U.S. equity benchmarks rose as investors found some value in tech stocks after Monday's selloff, which had dragged the Nasdaq Composite over 7% from its Sept. 7 peak, while rising oil CL00, -1.85% and natural-gas prices NG00, -6.97% helped boost the S&P 500's energy sector SP500.10, -1.94%.
U.S. economic data from the Institute for Supply Management Tuesday may have helped to provide investors some confidence to buy the dip, as the report points to growth that could sustain the bull market, according to Lauren Goodwin, economist and portfolio strategist at New York Life Investments.
ISM said its services index rose to 61.9 in September from 61.7, coming in above forecast. A reading of more than 50 indicates an expansion in activity.
"Despite some of the risks that we're seeing, corporate and economic fundamentals are quite constructive for markets," Goodwin told MarketWatch Tuesday. "That's positive evidence of the recovery story and can help assuage investors' fears that the recovery is faltering."
Investors have been grappling with whether the economic recovery will unfold under a "goldilocks" scenario in which the supply-chain disruptions moderate over time and the rise in inflation ends up being transitory, according to Goodwin.
Tech stocks have struggled since Federal Reserve Chairman Jerome Powell indicated last month that the central bank could soon start reducing its bond purchases and complete tapering by mid-2022. That helped to bring forward expectations for interest-rate increases, which can be a negative for shares of fast-growing companies as their future cash flows appear less valuable as a result.
"Tech stocks were most vulnerable for a pullback in recent months, as the sector was priced to perfection, or in some cases, priced well above perfection, and as a result, investors are reassessing the risk-reward trade-off of their portfolio's tech holdings," said David Bahnsen, chief investment officer at The Bahnsen Group, a Newport Beach, Calif.-based asset manager with more than $3 billion in assets under management.
But Dan Ives, a tech sector analyst at Wedbush Securities, says the sector is being unfairly punished.
"We continue to believe this pressure on the tech sector is short-lived with our belief that tech stocks will be up 10%+ into year-end as the tech growth stories are being massively underestimated by the Street in our opinion with [third quarter] earnings a major positive catalyst for the tech sector looking ahead," said Ives.
However, U.S. Treasury Secretary Janet Yellen said Tuesday that the U.S. would fall into another recession if Congress doesn't move quickly to raise the debt limit. Last week, Yellen warned that the Treasury Department was likely to exhaust extraordinary measures to keep from defaulting on its debt by Oct. 18 if Congress hasn't acted to raise or suspend the debt limit.
"Nothing sharpens a negotiator's mind like a plunge in the market," said Brent Schutte, chief investment strategist at Northwestern Mutual Wealth Management Co., in a phone interview Tuesday. "When push comes to shove," he said, they "always find a deal."
Also in Washington, D.C., former Facebook FB, -0.83% employee Frances Haugen testified before a Senate subcommittee, saying in prepared testimony that the social-media giant gave priority to profit over safety. Haugen detailed her allegations in a "60 Minutes" interview that aired on CBS Sunday night. Shares of Facebook were bouncing back Tuesday, closing about 2% higher.
The company's shares fell nearly 5% Monday, with its troubles deepening that same day as the social-media platform's services experienced unprecedented outages for more than six hours.
Read: Facebook's very, very bad day: Services go dark and stock plunges in wake of whistleblower revelations
Which companies were in focus?
How did other markets trade?
—Steve Goldstein contributed to this article.