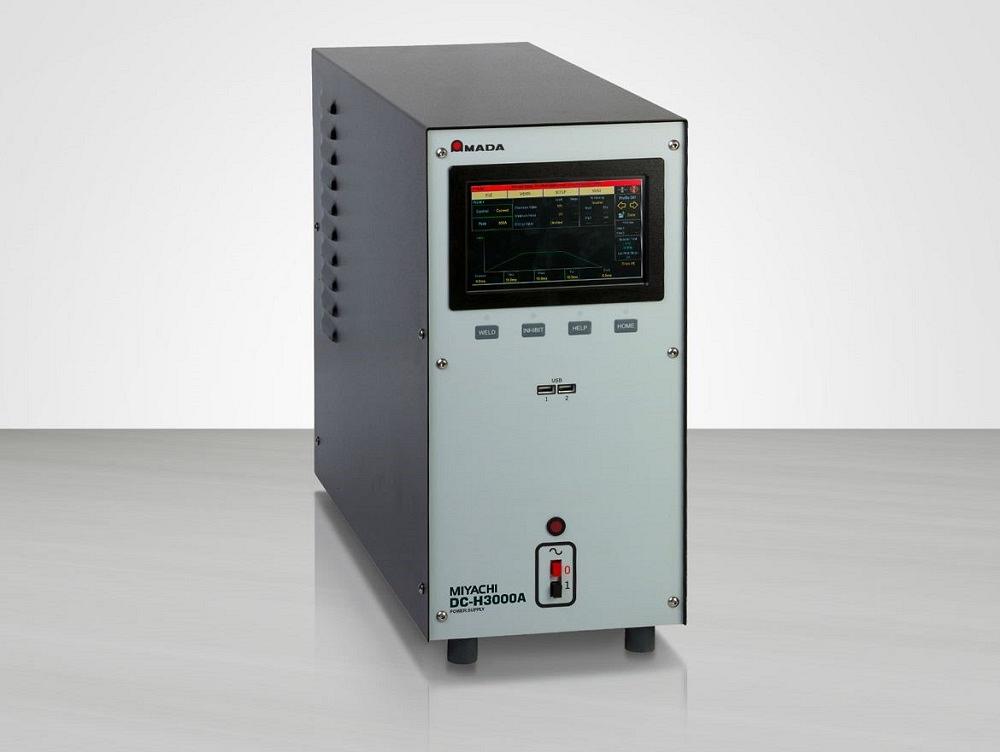 AMADA WELD TECH Europe has introduced the DC-H3000A high-duty DC spot welding power supply for high-precision microjoining applications.
Its switching system architecture provides DC current purity with ultralow ripple and fast loop response, achieving a stated accuracy of +/-1% of the controlled parameter setpoint. The pulsed output delivered to the weld is controlled in terms of peak voltage, current, or power.
The touchscreen display allows easy access to the weld settings, data logging, and communications functionality. The unit is equipped with USB, ethernet, RS-232, and conventional I/O communication ports for interfacing with control systems and capturing welder performance data.