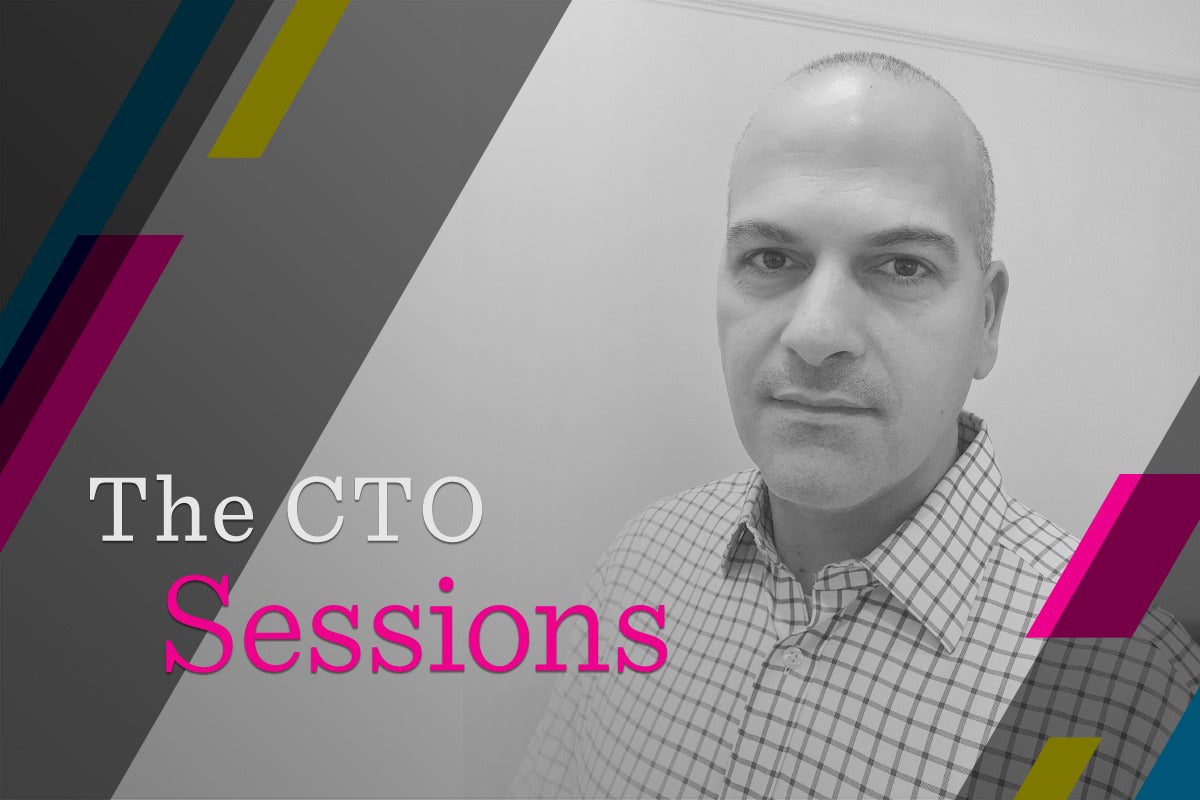 Name: Guy Sayar
Company: HashiCorp
Job title: Field CTO EMEA
Date started current role: November 2020
Location: London, UK
Guy Sayar joined HashiCorp in November 2020 as Field Chief Technology Officer for EMEA. Operating at the CxO level, Sayar builds trust and understanding among HashiCorp customers, so that the multi-cloud transformation, and application and infrastructure modernisation programmes can have optimal impact on their business. Sayar has a strong background in financial services. Before joining HashiCorp, he spent 10 years with Goldman Sachs followed by positions at Deutsche Bank and JP Morgan. Prior to this Sayar held developer-related roles at a number of technology firms including Gigaspaces, ECI Telecom and Mercury interactive.
What was your first job? Software developer and testing engineer at an ISV in the telecom vertical.
Did you always want to work in IT? Yes. I did not grow up with computers around me, but ever since I was exposed to IT and software engineering, I knew I wanted to do something in that domain.
What was your education? Do you hold any certifications? What are they? B.C.s Mechanical Engineering from TAU, and an MBA from Technion.
Explain your career path. Did you take any detours? If so, discuss. My initial focus was software quality and testing, I built QA teams in two companies. I then started coding, mostly self taught myself with great help from my manager at the time, still one of my role models (over 20 years later).
After a few years of software development and product / team leadership – I made a career change to work with the field in technical capacity. As part of that role (with GigaSpaces), I relocated to London to build our presence in the UK inc. bootstrapping and hiring a team.
My next career chapter is with large financial services firms – while with GigaSpaces I was poached by Goldman Sachs. At Goldman I did a variety of roles, ranging from application infrastructure and middleware through FX options trading on the CME and middle office Margin call calculations and reconciliation. I was on the buy side and sell side, and eventually I was part of the formation of the Cloud Platforms Organization. My last project at Goldman was to develop a container manager layer (very similar to kubernetes in concept).
After nearly 10 years with Goldman I joined Deutsche Bank to lead the PaaS engineering effort for a platform publicly known as Fabric. I was there for just over a year, before joining JPMC to help drive Athena's modernisation and cloud transformation. I did two main projects at JPMC, first was to modernise Athena's batch scheduling platform, the second was to drive infrastructure optimisation of Markets' compute grid, a x100,000 cores grid that spans multiple regions and serves Markets' platforms e.g. Athena and multiple desks.
What type of CTO are you? I'd classify myself as a generalist CTO. I am fairly technical and can be hands on too. At the same time I have good exposure and understanding of the business and field disciplines.
Which emerging technology are you most excited about the prospect of? Transitions to Cloud, from application perspective. As software is eating the world, platforms are eating applications. The value is moving from applications to the platform, and so understanding the challenges and how to realise them in a way that allows application teams to do less is very interesting to me. Developer experience and tooling in the cloud, software development and delivery.
Are there any technologies which you think are overhyped? Why? Kubernetes is certainly in that bucket. I think it's a great tech – modern, open, and community driven. It's really good for developers or small teams to use for modern applications, certainly for cloud first projects. It has a great ecosystem and a lot of community support. The main issues are that it is a) "closed system" in a sense and it does not present a migration path from current to modern. It's an all or nothing type of situation, and b) the new stack is not mature enough to provide the protection and isolation required to run critical applications yet. I've seen kubernetes being very successful as a 'modern, single tenant application server'.
What is one unique initiative that you've employed over the last 12 months that you're really proud of? I can talk about a few integrations involving HashiCorp products that I am sponsoring currently, still Work In Progress. The first is to provide seamless integration of non blocking on demand debugging on Nomad (Nomad and Rookout), the second is contract testing framework integration with Consul (Consul and U[9]). Both of which are developer focused and aim to provide 'batteries included' experience.
Are you leading a digital transformation? If so, does it emphasise customer experience and revenue growth or operational efficiency? If both, how do you balance the two? Very much so! Most of my time is to work with our clients and advise them on the journey and how to implement a transformation strategy.
What is the biggest issue that you're helping customers with at the moment? Scaling the transformation. Most organisations start bottom up with the practitioners automating their jobs, then building on that success to create a transformation strategy. The main issue is scaling the model, and adapting the security model, workforce, and processes to effectively transform and benefit from the cloud journey.
How do you align your technology use to meet business goals? Implementing technology must include tangible, measurable, and visible outcomes at every step. Different businesses require different paths, there is no silver bullet as such. Business leaders must be part of the tech governing body and need to be part of the decision making process. The strategy implementation needs to include a feedback loop and be able to react to new information and/or new patterns that emerge along the journey.
Do you have any trouble matching product/service strategy with tech strategy? We understand that technical projects and certainly digital and cloud transformation are done to drive business outcomes, we operate with Value Based Outcome (VBO) in the forefront of our decision making, and advocate strongly that business stakeholders are first class participants in these efforts and are present at critical decision making points.
What makes an effective tech strategy? A strategy that presents a clear path to implement, and takes into account non technical actors and organisational and business concerns. In our domain and the nature of our company, we are at times forced to invent the market and need to distil the actual challenges when we consume perspectives and symptoms from clients – a strategy that addresses these challenges and presents a way to realise it, has higher chances of being successful. It is challenging to find balance between the long term vision and the short needs, a good strategy delivers on both ends.
What predictions do you have for the role of the CTO in the future? I use the slogan: it has never been easy to develop and deploy an application, yet it has never been harder to actually understand what happens to make this occur.
This is of course generalising… But on the same token CTOs will have to deal with abstraction layers that make their organisations move faster and safer but restricts their understanding of the underlying technology design decisions. So you will see 'application or service CTOs' and 'platform or infrastructure CTOs' and these will diverge over time.
What has been your greatest career achievement? I operated in different domains, so I can call out different types of achievements. For example: 1) opening a large account at GigaSpaces and establishing its presence in the UK, 2) completely transforming the way of working at DB and taking a hostile environment with an external vendor to end up with a high performing team, or 3) transforming how different desks share compute grid capacity and realise a multi million-dollar cost reduction.
Looking back with 20:20 hindsight, what would you have done differently? So many things, too many to count! I need more time for this one.
What are you reading now? I read tech blog posts. When it comes to books it's mostly strategy, organisation culture, tech and business leadership. Currently Unapologetically Ambitious by Shellye Archambeau.
Most people don't know that I… Did not graduate high school! (that's a story for another time)
In my spare time, I like to…Travel as much as possible as a family – the Covid pandemic reinforced the importance of us all spending time together.
Ask me to do anything but… Do a repetitive task.