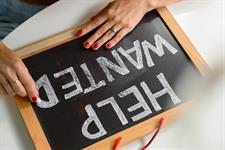 The end of free movement following Brexit is just one of the challenges faced by UK recruiters, as it "negatively impacted" the labour market, a report has found.
The policy brief report, The end of free movement and the low-wage labour force in the UK, conducted by ReWAGE and the Migration Observatory at Oxford University, found that while Brexit exacerbated the labour market problems in the UK, it was "by no means the only reason for the shortages".
It said that while employers have faced recruiting difficulties and high vacancy rates across various occupations, "the pandemic, international sector-specific labour shortages, and an increase in early retirement" had been more important factors than Brexit.
---
Number of job adverts hits record high for 2022, data shows
Benefits of zero-hours contracts outweigh the downsides, research finds
High employee turnover damaging company culture, research suggests
---
The report indicated that inactivity among people over the age of 50 was the most important contributor to the decrease in the size of the workforce, with numbers much higher than what might have been expected based on pre-pandemic trends.
It stated that the rise in vacancies in the UK was highest in jobs that relied most heavily on EU workers pre-pandemic, such as hospitality and warehouse and transport workers. This was a reflection of "persistently unfilled vacancies", as outmigration reduces the number of workers available, it stated.
While acknowledging that the reasons for the current UK labour shortages are complex, ReWAGE expert and report co-author professor Chris Forde highlighted that the recruiting difficulties faced were not unique to the UK, and "several other countries have experienced high vacancy rates post-pandemic".
---
Get more HR and employment law news like this delivered straight to your inbox every day – sign up to People Management's PM Daily newsletter
---

For instance, the report highlighted that, in May 2022, unemployment reached 2.8 per cent in Germany, 3.3 per cent in the Netherlands and 3.6 per cent in the US, with job vacancy rates in the EU also increasing sharply in 2021 and 2022, exceeding pre-pandemic levels.
More positively, early evidence emerging from the research found that businesses are progressively adjusting to the challenges posed by the tight labour market, with some employers that used to rely on EU workers "now reducing their need for workers by turning to automation or simply producing less".
Employers in industries such as agriculture, for example, have been able to switch from EU to non-EU workers after the end of free movement, and some employers have also improved pay packages.
Acknowledging that these circumstances have, at times, led to increased calls for work visa schemes to mitigate the impacts for employers, Madeleine Sumption, director of the Migration Observatory at the University of Oxford, said that while it is clear that ending free movement has made it harder for employers in low-wage industries to recruit staff, "changing immigration policy to address shortages brings its own set of challenges".
"Low-wage work visa schemes are notoriously difficult to police and often open workers up to exploitation and abuse. It's also surprisingly difficult to measure shortages and work out how to target immigration policy towards them," she cautioned.
Sumption deemed immigration policy "a bit of a blunt instrument" in regards to labour shortages, and said there was "a real trade-off between responding quickly and being evidence-based". For this reason, she advised that if the government wants a system that is evidence based, "it can't be expected to respond at short notice to the latest crisis – whether the problem is airports, lorry drivers, the pork industry or something else".
Angela Barnes, employment lawyer and business immigration specialist at Napthens Solicitors, also expressed her belief that current labour shortages were "undoubtedly here to stay, until we find a viable solution".
"If employers can modify their approach to recruitment, offer higher wages, more flexibility, think more creatively about the talent they're trying to attract, and how they attract it – we could see improvements to the labour shortage," Barnes said.
Suggesting other solutions that could help ease the talent crisis in the UK amid the so-called 'Great Resignation', Andy Ingham, senior vice president for EMEA and APAC at Bullhorn, said redeploying existing employees into new positions within the organisation was another potentially beneficial option.
This would become increasingly important as automation continues to change the landscape of work, "leaving teams in various parts of the business over-resourced", he said.
In addition, he suggested reskilling as "a time-tested way" of ensuring that a business has the in-house expertise it needs to take on everyday challenges.