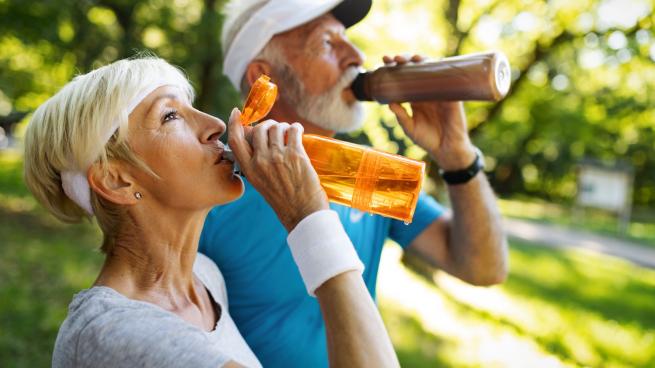 Beneo, a private label ingredient supplier, has released a new study on consumer habits, showing that more consumers are focused on "positive aging." Beneo provides ingredients for private label food, feed and pharmaceutical products, with a portfolio that includes sugar beet and prebiotic chicory root fiber, plant-based proteins and more.
The research was conducted by HealthFocus International and analyzed those ages 50 and up who were health conscious. It showed that those aged over 50 want to be able to continue with the activities that they enjoy in their later years and are increasingly looking to food and drink alternatives to support this goal.
"Today's over-50's want to be their best self," said Myriam Snaet, head of market intelligence and consumer insights at Beneo. "They want to be proactive in managing their health and want to live their life to the fullest, no matter the life-stage they are in. Being well aware that food choices have an effect on overall health, they are looking for food and drink products that offer additional health support, such as lowering blood glucose levels or improving digestive health. Manufacturers can help them achieve these goals by developing products that tap into these specific health benefits through the use of Beneo's functional ingredients, including the slow-release sugar, Palatinose and prebiotic chicory root fibers oligofructose and inulin, that can easily fit into their daily routines without compromising on taste."
For those surveyed who were concerned about the issue of healthy aging, three out of every four (79%) are primarily focused on maintaining their ability to continue with activities as they age. A similar number (76%) see good physical and mental health and a balanced diet as key to overall health.
The importance of nutrition is reflected by the survey results. 42% think a healthy diet helps lead to a better handling of life's challenges that come with age. Three quarters (74%) are making a conscious effort to eat a healthy diet, while more than half (56%) choose food and drink products that provide protective or preventive health benefits. The research findings also show that offering "better nutrition" is one of the top influencing factors to consumers trying a new brand (68%), presenting food and drink manufacturers, including in the private label space, with an opportunity to drive interest by improving the nutrition of their products.
"People are taking charge of their health and making serious changes," said Steve Walton, president at HealthFocus International. "While some of these new eating patterns and nutritional adjustments happened due to COVID-19, we expect many of them to be long-lasting. We've seen a real shift over the past 10 years and now, healthy aging and the quality of life it can give are top of mind today. Consumers are adopting a long-term approach to health maintenance, which highlights that healthy aging is relevant for every age. A fact that food and drink manufacturers can use to their advantage when looking at new product development."