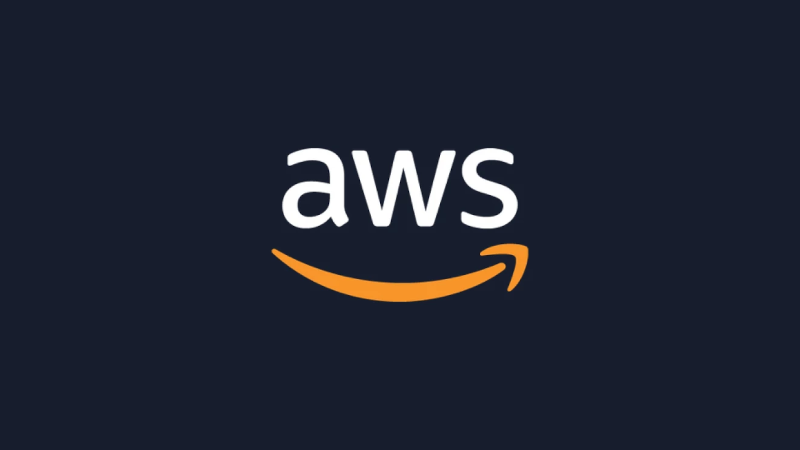 Amazon Web Services Inc. today announced a trio of high-profile customer wins in the form of expanded partnerships with Meta Platforms Inc., formerly Facebook Inc., as well as Discovery Inc. and Aurora Innovation Inc., which develops autonomous vehicle technology.
The partnership with Meta is the main highlight. Besides being one of the world's largest tech firms, the social network also operates sophisticated data centers powered in significant part by hardware that it designs in-house. That Meta will nonetheless use AWS for some workloads underscores just how competitive the cloud giant's feature set has become.
AI in focus
As part of the newly announced partnership, Meta has selected AWS as a "key, long-term strategic cloud provider." The social network will broaden its use of the cloud giant's compute, storage, databases and security services. Additionally, Meta engineers will help AWS provide better support for PyTorch, a popular artificial intelligence development framework created by the social network.
Internally, Meta will use AWS services to support the work of its Meta AI machine learning division. AWS will also play a role in the social network's acquisition roadmap. Meta will "use the cloud to support acquisitions of companies that are already powered by AWS," the companies stated today.
As for the PyTorch AI development framework, the other focus of the partnership, Meta will work with AWS to help customers more easily run the software on the Amazon.com Inc. unit's public cloud. One of the effort's objectives is to improve performance for PyTorch users. Meta will also work with AWS to improve AI explainability, as well as reduce the cost of inference, or the task of running machine learning models in production on live data.
AWS will more closely integrate PyTorch with Amazon EC2 instances and the Amazon SageMaker machine learning development platform. For customers using PyTorch to build complex neural networks, the companies will make it easier to perform AI training on a large scale using multiple AI accelerator chips.
In parallel, AWS and Meta intend to continue their work on TorchServe, a jointly developed tool first introduced last year. TorchServe makes it easier to deploy AI models to production.
"Meta and AWS have been expanding our collaboration over the last five years," said Kathrin Renz, AWS' vice president of business development and industries. "With this agreement, AWS will continue to help Meta support research and development, drive innovation, and collaborate with third parties and the open-source community at scale."
AI-enabled sports events
Publicly traded media giant Discovery Inc. has been using AWS for some time to power its operations. Now, the company is teaming up with AWS to support the global rollout of its Discovery+ streaming service, which debuted last March and already boasts more than 18 million users.
As part of the expanded partnership, Discovery is using the Amazon Personalize machine learning service to generate content recommendations for users. The company says that it's the largest customer of Amazon Personalize in the media and entertainment sector. Discover uses another AWS machine learning service, Amazon Rekognition, to make its content library more easily searchable for users.
"Running on AWS, we have the agility and elasticity we need to deliver quality viewing experiences for peak events like the Olympics, as well as scalable machine learning capabilities to deliver meaningful personalization to viewers so they can get the most value out of their subscriptions," said Avi Saxena, chief technology officer of Discovery's direct-to-consumer business.
Discovery's sports event management division is expanding its use of AWS services to support the Union Cycliste Internationale Track Champions League, a new track cycling competition. Track cycling is a bicycle racing sport held in an arena known as a velodrome.
Discovery will collect data from sensors installed throughout the velodrome using Amazon Kinesis and then analyze the data with the help of AWS' machine learning services. Discovery's AWS-powered analytics workflow generates competition statistics, such as bike speeds, that the company plans to broadcast to fans. The statistics will be made available via a mobile app as well.
Scaling autonomous vehicle simulations
AWS customer Aurora is a developer of autonomous vehicle technology that debuted on the Nasdaq last month. Alongside the expanded Meta and Discovery partnerships, AWS today announced that Aurora is scaling its cloud environment to support product development efforts.
On the occasion, the autonomous vehicle firm has named AWS as its preferred cloud provider for machine learning training and cloud-based simulation workloads.
Autonomous driving systems such as the one being developed by Aurora use machine learning for many key navigation tasks. To ensure that a machine learning system produces accurate results, in this case accurate driving decisions, developers must train it. This involves making a large number of trial runs on a test track. The more miles an autonomous driving system covers in testing, the more reliable it becomes.
Companies such as Aurora train their autonomous driving systems not only on test tracks but also in simulations. Simulations make it possible to cover larger distances and more driving situations.
Aurora has been running large-scale simulations of its autonomous driving system, the Aurora Driver, on AWS since 2019. The company is now in the process of significantly expanding its cloud environment. Today, AWS disclosed that Aurora plans to boost the number of simulations it runs in the cloud to more than 12 million per day by year's end.
"With its virtually unlimited scale, AWS supports millions of virtual tests to validate the capabilities of the Aurora Driver so that it can safely navigate the countless edge cases of real-world driving," said Aurora chief executive officer Chris Urmson.
Aurora runs its simulations across thousands of concurrent virtual central processing units and graphics processing units in AWS. The company uses Amazon Elastic Kubernetes Service to manage its cloud environment. To analyze the data that it stores in AWS, Aurora relies on the Amazon EMR data processing platform.
Image: AWS
---
Show your support for our mission by joining our Cube Club and Cube Event Community of experts. Join the community that includes Amazon Web Services and Amazon.com CEO Andy Jassy, Dell Technologies founder and CEO Michael Dell, Intel CEO Pat Gelsinger and many more luminaries and experts.