As the chilly winds of winter blow us through the holiday season and into another new year, it can be easy for people to fall into hibernation mode. But for Austin's tech scene, it's the ideal opportunity to gear up for 2022's Q1 goals emerging on the horizon.
Take, for example, the following six companies. Characterized by staggering investments, impressive hiring rounds and noteworthy benefits packages, these organizations are all striving to bring cutting-edge talent to the transportation industry, digital media, e-commerce and more.
Built In Austin did some investigating to find out exactly what these business do, the recent news they've made and the talented teams they're looking to build. Hoping to make a career change in the new year? Keep reading.
About the company: Founded in 2017, Karros Technologies is a transportation company that focuses on getting students to school safely and on time through route optimization, GPS tracking and predictive machine learning.
Eye-catching perks: Karros Technologies offers employees a comprehensive benefits program. While 401k matching and health insurance and wellness benefits are on the table, so are paid holidays, performance bonuses and company-paid classes and training sessions.
Shaping the future: Working for Karros Technologies means an opportunity to work on a product that significantly impacts users' lives. "School bus transportation, in the end, is a very human problem — it's about making sure all children have fair access to their education," CTO Hong-Linh Nguyen previously told Built In.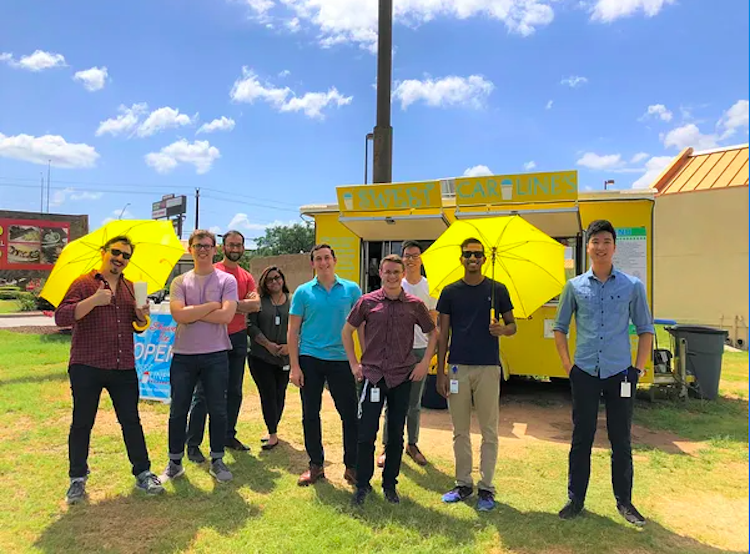 About the company: Founded in 1980, CCC provides cloud, data and AI-enabled services to entities across the auto ecosystem: collision repairers, insurance carriers, parts suppliers and drivers.
Notable perks: Thinking about starting a family? CCC has ways to help. With perks like family medical leave, adoption assistance, full medical coverage options and even pet insurance, CCC looks to assist their internal teams as much as they help their customers.
Calling all job seekers: CCC currently has 17 open positions for those looking to bring in the new year with a career change, including roles like java software engineer, senior performance test engineer, customer trainer and more. Considering working from home full time? Some of these positions are remote.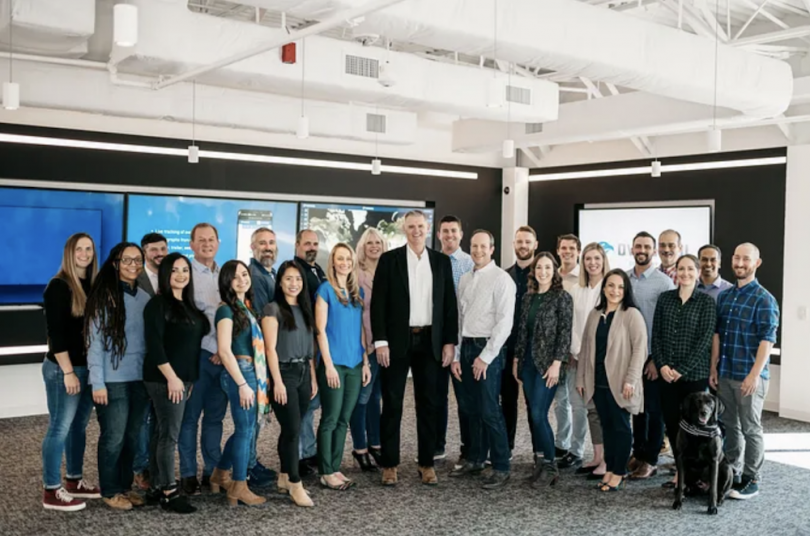 About the company: Overhaul is a supply chain integrity solutions company that provides users with end-to-end visibility and risk management software solutions. The company allows shippers to access data that can trigger corrective actions like temperature control and handling requirements.
In the news: After its latest investment of $35 million in June, a Series B led by Macquarie Capital, Overhaul is furthering its growth and funding the launch of its TruckShield app. It's also currently hiring for dozens of roles across product, technology and growth.
Working in sync: At Overhaul, solving customer problems to deliver a positive user experience takes every team member working in unison. "Every department and team has their own structures and responsibilities, but we all have the shared goal to deliver a product that we are proud of. Cross-functional collaboration and a one-team mentality will ensure every obstacle is met with energy and determination," CTO Andy Fletcher previously told Built In.
About the company: Restream is a video streaming platform that helps to broadcast live video to all social networks simultaneously. Millions of people around the world use Restream to reach, engage and monetize their audiences.
Work hard, play hard: Are you someone who gives it your all when it comes to your work? Restream wants to make sure you're taken care of. With benefits like performance bonuses, 401k matching, unlimited PTO and a creative company culture, employees can rest easy to unwind after crushing big projects.
Customer-centric culture: At Restream, creating a precise and repeatable process is crucial to properly scaling customer success across all departments. "Customer success is more than just a department — rather, a state of mind across all departments. We make sure that everyone in the company clearly understands the desired outcome and how to help customers achieve that," Head of Sales & Customer Success Gustavo Bianco previously told Built In.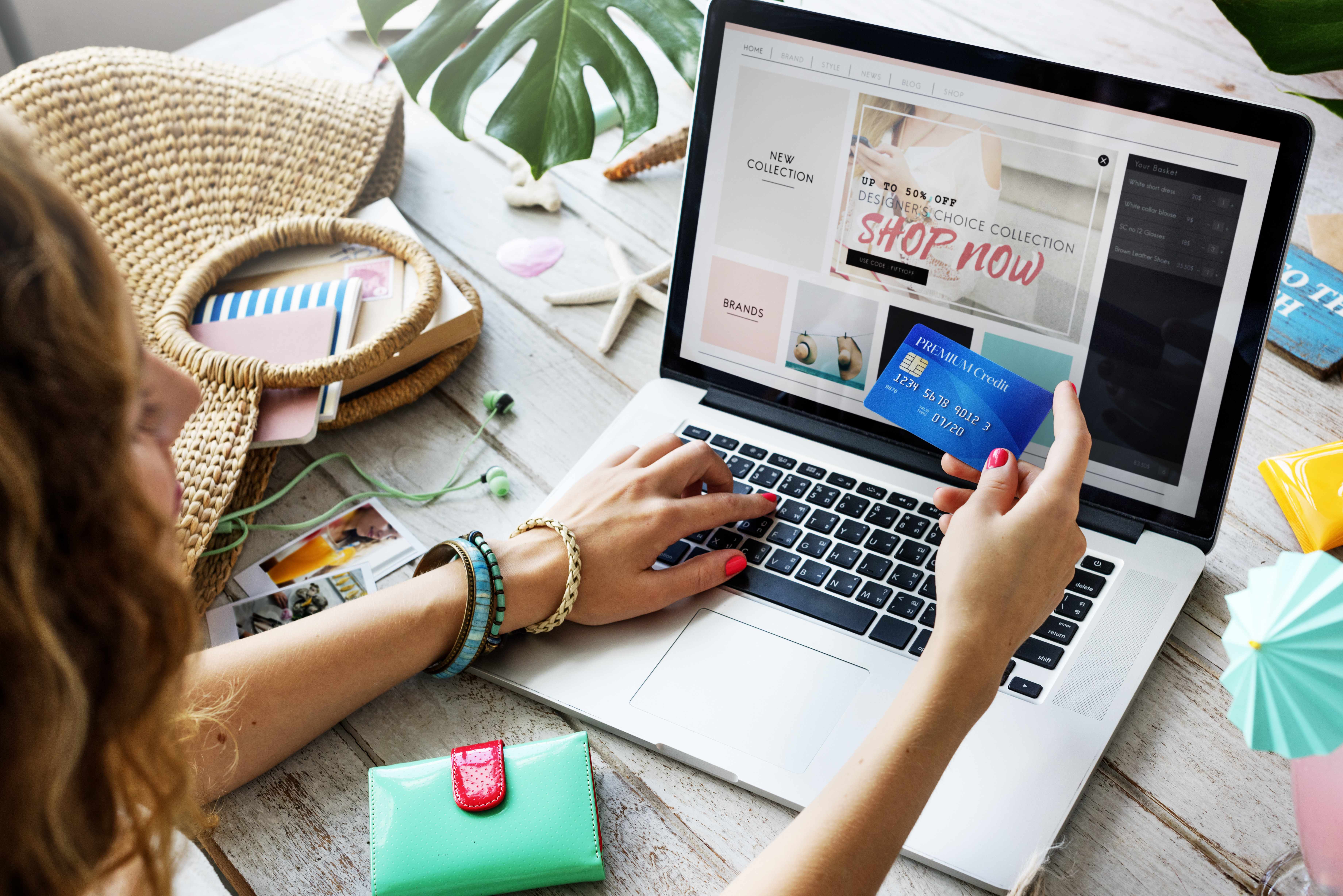 About the company: Cart.com is an end-to-end e-commerce solutions provider delivering a fully integrated and owned suite of software, services and infrastructure to scale businesses online. The company strives to democratize e-commerce by giving brands the same complete e-commerce capabilities as today's digital giants.
In the news: With consumers shifting their habits to embrace online retailers more and more since the pandemic, Cart.com has seen significant growth with revenue soaring by more than 400 percent since the start of 2021. In August, the e-commerce company announced it had raised a $98 million Series B, bringing its total capital raised to $140 million since launching last November.
Rapid company growth: The company is currently looking to bring on more than 50 new employees with 2022 on the horizon. Open roles include software engineers, a talent specialist, vice president of product marketing, chief information officer, a senior sales engineer and more.
About the company: Q2 provides financial experience software solutions that are designed to deliver meaningful experiences and support lasting customer relationships.
Flexibility first: Looking to create a work-life balance on your own schedule? "For some of our employees, that means working from home indefinitely or several days a week. For employees who want to work from the office, they want to do it in their own way — avoiding rush hour, working in the office part-time and having flexible workspaces," EVP of People Kim Rutledge previously told Built In.
Encouraging professional growth: Q2 wants employees to feel empowered when choosing to continue developing their skill sets. That's why promoting from within, online course subscriptions, diversity programs, job training conferences and paid industry certifications are all part of their extensive benefits package.