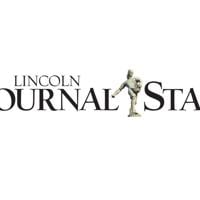 Aging Partners invites seniors to a series of resource events from 9 to 11 a.m. on Fridays beginning Jan. 7 at the Waverly VFW, 13820 Guildford St. in Waverly.
Participants may ask questions and learn more about Aging Partners programs and services. The schedule is as follows:
• Jan. 7 and March 4 – Foot clinic by Aging Partners Health and Fitness and blood pressure screenings by Azria Health in Waverly. Appointments are required for the foot clinic by calling 402-416-7693. Blood pressure screenings will be offered on a first-come, first-served basis.
• February 4 – Qigong class with Aging Partners fitness instructor Tracie Foreman. This interactive exercise focuses on slow and gentle movements designed to increase blood flow, strengthen muscles, reduce joint pain, improve balance and reduce stress.
• April 1 – Music BINGO with Elliott Piper. Prizes will be awarded.
"We look forward to the opportunity to provide information about Aging Partners programs and services to some of the rural communities outside of Lincoln at these resource events," said Beth Schuster, Aging Partners program supervisor. "Our goal is to connect older adults with community resources that will enable them to safely maintain the best possible quality of life."
A $20 contribution is suggested for foot clinic appointments. Refreshments will be served. For more information about Aging Partners, visit aging.lincoln.ne.gov or call 402-441-7070.
#pu-email-form-breaking-email-article { clear: both; background-color: #fff; color: #222; background-position: bottom; background-repeat: no-repeat; padding: 15px 20px; margin-bottom: 40px; border-top: 4px solid rgba(0,0,0,.8); border-bottom: 1px solid rgba(0,0,0,.2); display: none; } #pu-email-form-breaking-email-article, #pu-email-form-breaking-email-article p { font-family: -apple-system, BlinkMacSystemFont, "Segoe UI", Helvetica, Arial, sans-serif, "Apple Color Emoji", "Segoe UI Emoji", "Segoe UI Symbol"; } #pu-email-form-breaking-email-article h1 { font-size: 24px; margin: 15px 0 5px 0; font-family: "serif-ds", Times, "Times New Roman", serif; } #pu-email-form-breaking-email-article .lead { margin-bottom: 5px; } #pu-email-form-breaking-email-article .email-desc { font-size: 16px; line-height: 20px; margin-bottom: 5px; opacity: 0.7; } #pu-email-form-breaking-email-article form { padding: 10px 30px 5px 30px; } #pu-email-form-breaking-email-article .disclaimer { opacity: 0.5; margin-bottom: 0; line-height: 100%; } #pu-email-form-breaking-email-article .disclaimer a { color: #222; text-decoration: underline; } #pu-email-form-breaking-email-article .email-hammer { border-bottom: 3px solid #222; opacity: .5; display: inline-block; padding: 0 10px 5px 10px; margin-bottom: -5px; font-size: 16px; } @media (max-width: 991px) { #pu-email-form-breaking-email-article form { padding: 10px 0 5px 0; } }