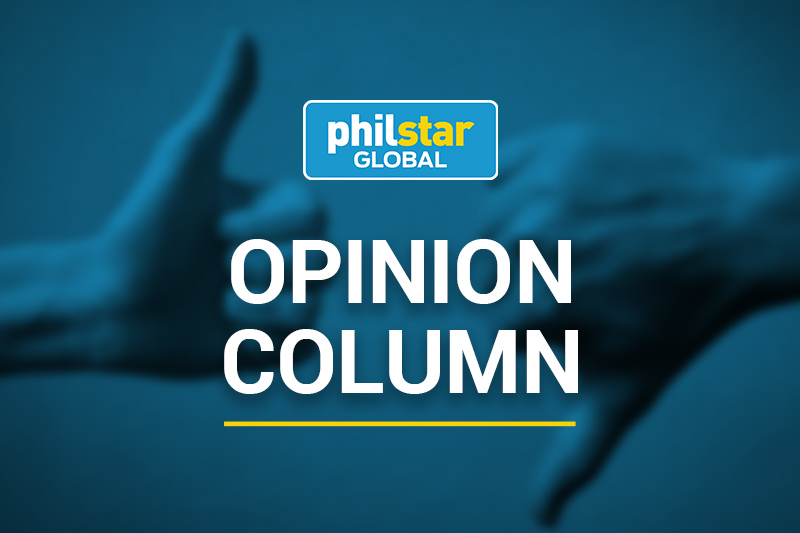 Chatting with a friend the other day via Viber, I asked, "Have you had your booster?" as an opening for my sharing the news about my having had my third (booster) Pfizer shot the other Saturday.
She texted back: "Baka December pa booster ko – May 2021 ang second dose kong Sinovac. Gusto ko nga magbakasyon sa LA kung safe to travel na sa US."
And the chat went on:
Me: "This is the right time to travel. Tamang-tama lang ang lamig. Autumn chill ba, at ang mga dahon Leni Pink! Re booster, puede ka na ba? Kailangan 65 years old or older."
Her: "Ha ha ha… certified senior sobra-sobra na at 74 yrs old – 5:30 am here now and doing my daily 45-minute walk sa village park namin."
Me: "O sige. Watch out for dog poop sa lupa. Baka matapakan mo! Ako matutulog na."
Her: "Ayos – btw you heard of Purtier Placenta? I take 2 tabs a day – it came from placenta of deer, sort of stem cells in tab form – gud nite dyan sa inyo."
* * *
My friend's mention of Purtier Placenta sent me searching Google (aka Meta) as it was likely that other Pinoys may also be taking the tabs with a gulp of hope for rejuvenation or an appearance of being almost forever young.
But we strongly advise senior readers who may now be curious about Purtier Placenta to ask their doctor for professional advice. Our queries with Dr. Google, meanwhile, yielded:
• Q: Is Purtier Placenta approved by FDA (the US Food and Drugs Administration)? A: Purtier Placenta is neither registered nor approved by FDA for use as a medicine by HSA.
• From https://www.rtcbsa.org/ – Purtier Placenta is a live stem cell therapy being a super nutritional supplement. It contains embryonic stem cell from the deer placenta. This product is anti-aging, rejuvenating, strengthening the body immune system.
• Also from Google, entry on "Purtier placenta riway" – A new generation consisting of nine rare ingredients. It uses dry freezing technology and living deer cells that can stimulate rejuvenation and ensure organs stay strong and full of vitality. Some ingredients: Deer placenta, aloe vera, lycopene, avocado oil, xanthones, evening primrose oil, squalene, borage oil and marine collagen.
• Add this info from our friends in Chinatown: "Purtier Placenta is P19,000 per bottle, each with 60 tabs. Regular buy is seven bottles for P135,000. There was a promo last week – plus three free bottles if you buy seven bottles of the caps."
With that prohibitive price, those alleged rejuvenating tablets could be prized give-aways of a presidential candidate whose campaign budget is reportedly "sky is the limit!"
Drop Ivermectin as Covid cure
Our Google search led us to terms and topics related to public health, particularly mitigating measures against the COVID-19 pandemic. There are always people willing to try or recommend something new for curing lingering illnesses.
One drug that got much attention, when approved vaccines were still hard to get, was Ivermectin, a medication for parasitic diseases in humans and animals. Its promoters, who included politicians, said it cured COVID-19, a claim debunked by medical experts and the government.
There are two types of the medication. Doctors prescribe one kind for certain health conditions in people, and veterinarians prescribe another that is safe only for animals. The FDA has warned that it is dangerous for humans to take any drug made for animals.
In people, the FDA has approved prescription Ivermectin tablets to treat infections caused by parasitic worms such as Strongyloidiasis and Onchocerciasis.
MedPage Today reported Oct. 29 on its website that when a re-analysis of research data was conducted with a moderate or greater risk of bias removed, Ivermectin's survival benefit vanished. It said:
"Some authors of a widely reported meta-analysis of Ivermectin studies that was flagged for including potentially fraudulent research have just posted a re-analysis on a preprint server – and Ivermectin's seemingly beneficial effects disappeared as trial quality went up.
"For the re-analysis, Andrew Hill, PhD, of the University of Liverpool in England, and colleagues included 12 studies with 2,628 participants and assessed them for bias. Overall, four studies had a low risk for bias, four studies had moderate risk, three studies were at high risk for bias and one was potentially fraudulent.
"Taken at face value, the overall meta-analysis found a 51-percent increase in survival with Ivermectin (P=0.01), but excluding the potentially fraudulent trial, Ivermectin's benefit fell to 38 percent and was of borderline significance (P=0.05), they reported.
"Taking out the studies with a high risk of bias led to a further drop – down to a nonsignificant 10-percent increase in survival (P=0.66), they noted. Further removing studies with a moderate risk of bias took the benefit down to 4 percent (P=0.9).
"This has made me more wary about trusting results when you don't have access to the raw data," Hill told MedPage Today in an interview. "We took them on trust and that was a mistake."
Hill and his co-authors on the re-analysis – one who worked on the initial meta-analysis, and one who did not – published their findings on Research Square, the preprint server that also published the study that was ultimately found to be fraudulent and was retracted, though it had carried much of the benefit seen in the initial meta-analysis.
"I've been working in this field for 30 years and I have not seen anything like this," Hill noted.
"The retracted study by Elgazzar et al. was reported to have included data that showed a third of the people who died from COVID-19 were already dead when trial recruitment began, and some appeared to have been hospitalized before they started – raising questions about the study's prospective randomized nature."
Hill said during the process of re-analysis, he also found a trial from Lebanon in which the same 11 patients had been "cut and pasted" repeatedly in the database.
* * *
NB: All Postscripts are also archived at ManilaMail.com. Author is on Twitter as @FDPascual. Email: fdp333@yahoo.com