The throngs of conferencegoers from around the world are here, lining the streets and dodging food trucks and scooters surrounding the convention center in downtown Austin.
So are the marketers and event planners, who occupy dozens of hotels and restaurants as meeting venues to spread their message. And of course there is the almost ever-present pulsing sound of live music blaring from bars and street corners.
SXSW is back, and this time in person.
After a two-year hiatus from the famously splashy festival, Austin's South by Southwest has returned to its Texas mega-conference form covering tech, music and the wider culture. And with this year's 10-day event comes a special sense that maybe, just maybe, life is returning to normal.
Among the top tech and financial themes this year are the future of work, climate change, Web3 and—what else?—the metaverse.
The festival's heartbreak over its cancellation in 2020 and now its triumphant return two years later are symbolic bookends framing an era marked by crisis.
"March magic in ATX" is a bittersweet celebration in 2022, said SXSW chief programming officer Hugh Forrest, a 30-year veteran of the iconic festival, in his opening remarks.
Yes, there are the usual corporate-backed parties, comedy acts and concerts given by the likes of Lizzo, Beck and scores of others.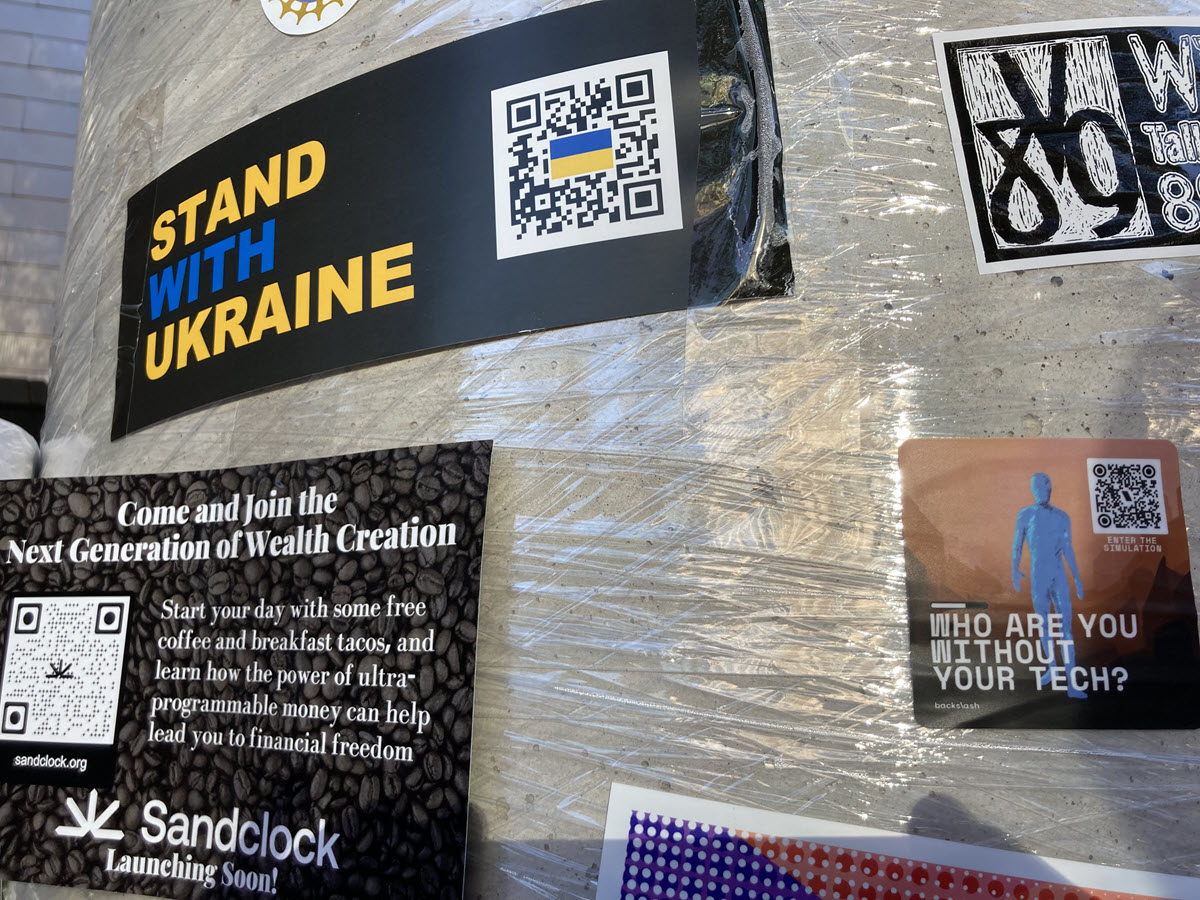 But this year's installment, coinciding with SXSW's 35th anniversary, also comes against a sobering backdrop of a pandemic entering its third year, increasing political polarization and a war of aggression in the heart of Eastern Europe.
On day 5 of the 10-day event, organizers said it was too soon to disclose data, but Forrest said attendance so far is a bit lower than in past years, especially among visitors from Asia. Several people in attendance said they were grateful to see signs of business as usual, though many weren't wearing masks in accordance with event mandates.
"South by Southwest has always been less about the tech than it is about face-to-face interactions," Forrest said in an interview.
Aiming to keep SXSW programs tied in with fluid world events along with hot topics in tech and culture, Forrest said his team made late revisions to its agenda, booking talks on matters like cyber warfare, authoritarianism and throwing a lifeline to refugees from far-flung conflict zones.
"Russia's unprovoked invasion of Ukraine means our hearts are heavy with grief and worry," Forrest told his audience in a vast ballroom. "We can't ignore that reality. And it is certainly hard to lose ourselves in the fun of South by Southwest when another part of the world is experiencing such inhumanity."
Last year's event was 100% online, and organizers of this year's edition are offering some limited access to live-streamed and on-demand recorded events. Official sessions along with independent get-togethers for SXSW take place all over downtown Austin. Speakers at official events span figures from business, technology, politics, sports and entertainment, including venture capitalist Bill Gurley of Benchmark, Kevin Mayer of Blackstone-backed Candle Media, actor Jason Sudeikis of "Ted Lasso" and Texas gubernatorial candidate Beto O'Rourke.
On Tuesday, a keynote session featured Facebook founder Mark Zuckerberg, who, 14 years after his first showing at SXSW, appeared by video link, officially to speak on the metaverse and Web3. But he digressed briefly at the start to point out the odd timing of expounding on his tech vision while a war is under way in Europe.
"I just wanted to take a moment to acknowledge what is going on," Zuckerberg said, speaking to a packed ballroom in his first public remarks since the invasion of Ukraine.
One of the opening day guest speakers was conflict mediator Priya Parker, who declared that now is not the time for people to stay apart.
"We don't gather just to escape. We gather to engage," Parker said. "And we don't just gather to celebrate. We gather to mourn, to grieve and to make meaning of what happens in the world at this moment."
Featured image by Alexander Davis/PitchBook News