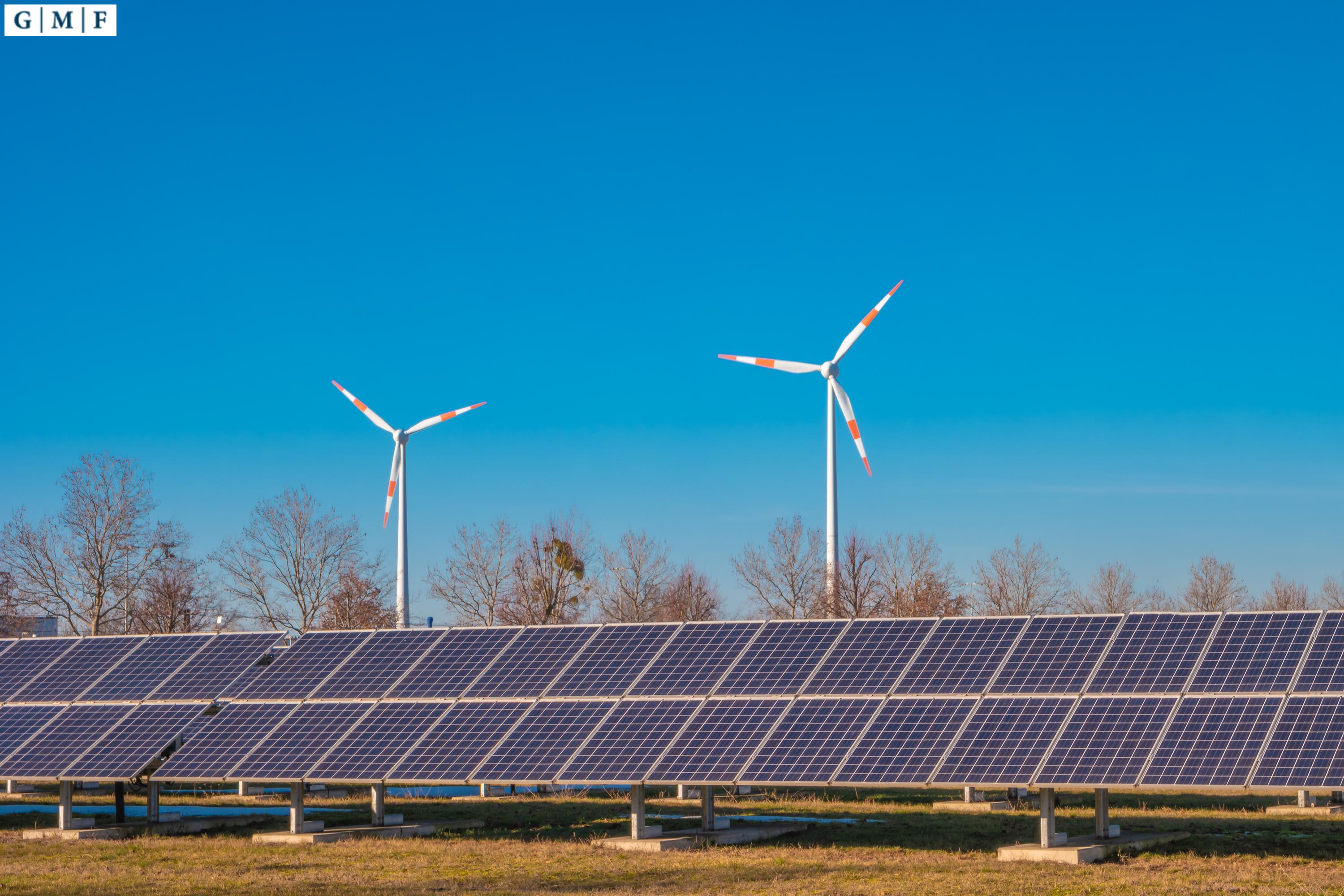 In 2021, the leaders of the world's leading economies gathered for the G7 summit in Cornwall to pledge "tangible actions in all sectors of our economies and societies" and "to secure a cleaner, greener, freer, fairer and safer future for our people and planet." In what was dubbed the "green Marshall Plan," they committed to meet a $100 billion target in annual climate funding, embraced the vision of a green recovery and a clean transformation, and stressed partnerships as being key to achieving that vision.
The analogy is well chosen. The United States recovery aid after the Second World War was instrumental in Europe "building back better" toward a free, democratic, and economically prosperous future. A strong transatlantic partnership was also key for Western Europe's ability to stand up the growing military threat from the Soviet Union. What is more, energy was a central pillar of the European Recovery Program or Marshall Plan.
At the time, it was oil that made the global economy go round, and more than 10 percent of Marshall Plan spending went to oil purchases. In the 21st century, it will be low-carbon technologies and clean energy sources. Investment needs are significant if the world is to be put on track to meet the Paris Agreement climate targets. By some estimates, spending in the energy sector will need to increase from around $2 trillion to almost $5 trillion a year by 2030, and then stay roughly at that level until 2050. Massive amounts of capital are to be mobilized across all energy sources, carriers, and fuels, notably renewables and green hydrogen, in pertinent sectors including transport, power, and industry as well as for infrastructure, grids, or demand-side measures such as energy efficiency.
Market forces alone will not get us there. Investment in renewable energy, though growing, remains at a fraction of what is needed. Technology learning curves, though steep, will not deploy clean technology within the time we have, and across the globe. Managing the global energy transition requires a plan, leveraging the innovation potential of global markets, and leadership to manage the process and potential fallout.
The Transition Needs to Be Just
The Paris Agreement defines the fight against climate change as a matter of shared but differentiated responsibility. Given their much higher historical greenhouse-gas emissions, rich countries are called to go first in reducing their carbon dioxide output, and thus to bear a larger share of the upfront costs. Developing countries, by contrast, may decarbonize later so as to have some time for achieving economic development to a level at which they can manage the transition.
From a climate-justice perspective, shared but differentiated responsibility is an important guiding principle for global action within the UN Framework Convention on Climate Change (UNFCCC). Yet, it comes with two distinct downsides. First, countries failing to take early and determined clean-energy choices risk carbon lock-in. Path dependencies in energy systems are notoriously strong, as some of the infrastructure, once built, tends to be around for half a century—think coal-fired power plants. Every dollar spent in fossil infrastructure today therefore raises the costs of shifting gear later. Second, decarbonizing late may come with a growing competitive disadvantage. As the frontrunners make trade policies conditional on climate ambition, laggards may end up facing deteriorating terms of trade, setting in motion a vicious circle of decreasing competitiveness and lowering clean-energy investment. Moreover, countries failing to strategically position themselves in the clean-technology value chain are likely to remain restricted to few segments of it, such as deployment, and will find it hard to move into manufacturing or other forms of industrial upgrading.
As current trends suggest, clean investment already is worryingly lopsided. Developing countries have trailed those of the Organization for Economic Co-operation and Development (OECD) and China for much of the past decade when it comes to spending on renewable-energy supply and low-carbon infrastructure. Coronavirus pandemic recovery programs have further widened the gap, as industrialized countries took greener, bigger investment decision. Emerging-market and developing economies other than China now "account for nearly two-thirds of the global population but … just one-fifth of clean energy investment." This suggests that the world is heading toward a global divide in the energy transition, a function of clean-energy capital flows preferring the Global North and the vast market of China while shunning much of the Global South. As a corollary, the latter will also miss out on much of the low-carbon technology traveling on the back of foreign direct investment (FDI).
Lopsided clean-investment patterns risk perpetuating uneven development trajectories in a decarbonizing world economy. This raises important questions of equity pertaining to the global energy transition. Moreover, future emissions will primarily stem from emerging economies and developing countries. It is the non-OECD world—not limited to China – whose transition trajectories will decide whether dangerous climate change can be kept at bay. In short, the way forward needs to be inclusive and just.
A Marshall Plan for the Energy Transition
Three elements will be key for getting there: leveraging markets and scale, an open-architecture approach setting clear incentives for climate ambition as well as costs in case of inaction, and leadership to avoid friction during the decarbonization process.
Leveraging Markets
As the International Energy Agency notes, "almost half of the emissions reductions needed in 2050 [for net zero emissions] come from technologies that are today at the prototype or demonstration state." Any global effort needs to start here. To bring those clean technologies to market and to deploy them on time, innovation curves need to be significantly steeper than they have been so far. This is a matter of scale. The imperative, therefore, is to build on the vast markets in industrialized and newly industrializing countries to bring about the scale effects needed.
The transatlantic economic space will be instrumental, though not exclusively so, for a Marshall Plan for the clean energy transition.
The transatlantic economic space will be instrumental, though not exclusively so, for a Marshall Plan for the clean energy transition. It is home to globally leading high-tech companies in the low-carbon domain, and it holds the bulk of "world class patents" in many sectors pertinent to the energy transition. It is characterized by highly integrated trade relations and represents around 40 percent of nominal global GDP. It also accounts for roughly two-thirds of the outward and inward stock of global FDI. Making full use of an integrated transatlantic market for clean technologies will boost innovation, ease their path from demonstration to rollout, and bring down unit costs from storage solutions to Power-to-X technologies. This is the precondition for successful global deployment at scale.