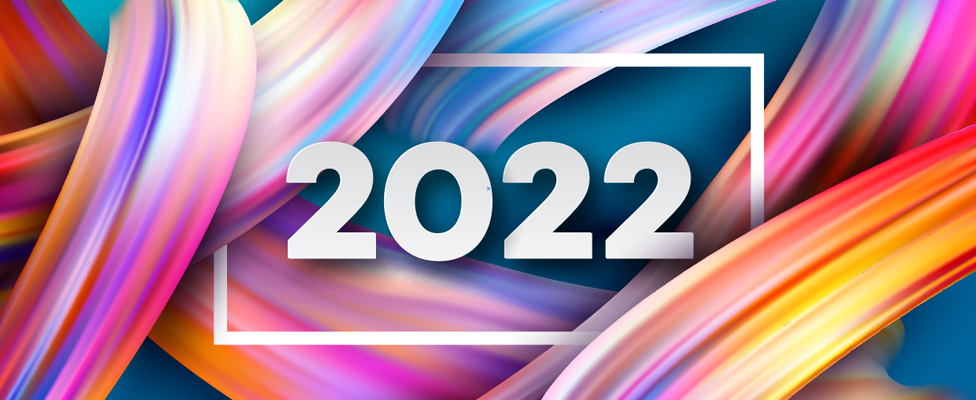 2022: The Year When Humans and AI Work Together to Drive Enterprise Performance
In 2022, organizations will look for AI technologies that can quickly turn large volumes of data into usable information.
By Ryan Welsh
December 3, 2021
With the proliferation of unstructured text, knowledge workers are struggling to gain insights from the volume of information they must comb through. In 2022, organizations will look for AI technologies that can more easily and quickly turn these troves of data into usable information.
As a result, expect to see the following trends in the coming year:
Trend #1: Organizations will focus on AI initiatives that augment human performance, not replace humans with machines

Until now, the goal of machine learning for most applications has been replacing human effort with machine-led effort. In 2022 we will see AI vendors deliver solutions that do not require the time, resources, and expense required for traditional supervised learning models. These solutions will provide highly relevant and context-driven information with unprecedented speed and precision so humans are empowered to do their most meaningful work.
Rather than replacing human intervention, these modern (and evolving) AI technologies will allow people to analyze and use unstructured as well as structured data in a smarter, faster, and more natural way. For example, machines might perform tedious, tactical tasks such as information retrieval, enabling humans to focus on higher-level, strategic tasks and decision making.
Single-use-case machine learning models will also give way to the centralization of institutional knowledge for use in business processes across multiple subject domains. Supervised learning requires training an algorithm with a large set of examples for a specific use case. The time and effort required to do so is both time- and cost-prohibitive for the average user. In the coming year, expect AI providers to focus on delivering platforms that centralize data/content for use across multiple business processes. For example, a sales account executive, product manager, and customer support representative might all draw upon centralized intelligence repositories to solve their business problems, i.e., using the same institutional knowledge for different purposes.
Trend #2: Businesses will expect vendors to deliver comprehensive AI-enabled solutions for line-of-business teams instead of focusing on developer tools and technologies for IT

Much, if not most, of the AI industry has focused on developing robust tools for internal IT teams or consulting organizations to apply the technology for a specific use case in an enterprise application. In 2022, organizations will demand AI vendors begin developing specific AI-enabled solutions that can be implemented immediately without coding. By focusing on providing human-centered solutions to business users, vendors will enable individuals to immediately generate insights that drive decisions. Consequently, organizations will shift their investments in AI, moving away from highly customized solutions in favor of configurable (off-the-shelf) options.
Businesses will also expect AI solutions to be flexible so they can leverage solutions to address their specific needs. To date, the AI industry has largely focused on developing tools for data cleansing, annotation, labeling, and training of machine learning models by AI experts and developers. In 2022, expect to see AI vendors focus on moving up the technology stack by providing user-facing solutions on their platforms. Not only will this provide an opportunity to configure an AI-enabled app to a company's specific need, workflow, and content, it will do so without the organization having to involve IT resources.
The coming year will see a shift from point solutions to a suite of AI-enabled business applications built upon a common platform. Currently, the focus of platform development has been on the platform itself and the tools needed to build highly customized point solutions. In 2022, with the emphasis shifting to AI-enabled solutions targeted to line-of-business teams with specific business problems, expect to see a corresponding shift away from point solutions to suite-oriented solutions that allow users from other lines of business to capitalize on the same institutional knowledge.
Similar to when a company purchases Microsoft Office 365 (where they are far less concerned with the platform and far more concerned about the productivity apps and the common user experience they share across the underlying platform), attention will be on the platform's ability to support the suite along with a rich user experience instead of simply focusing on the platform and tools.
Trend #3: Zero-code solutions that provide greater transparency will become paramount

Much has been written about the "democratization" of AI and the delivery of platforms that can be used without additional coding. Frankly, this is a benefit more often enjoyed by IT than business users (who do not make buying decisions simply because no coding is required). Meeting a buyer's need is less about democratization and more about the "universality" of AI. Universal AI will be embedded in a suite of configurable business solutions that do not require coding. However, next year, organizations will realize that actual democratization only occurs when the universe of institutional knowledge of an organization is available to the universe of business users across a universe of business problems.
Until now, vendor attention has been on developing AI platforms and tools for building custom solutions. In 2022, expect to see them deliver more out-of-the-box solutions that offer greater transparency and demonstrate how results were generated. This is important because a persistent challenge for AI-enabled solutions has always been their inability to explain how they come to a set of results or even to reproduce those results. Organizations will require vendors to offer greater transparency into AI-produced results, including evidence and explanations for results produced by their platform and its algorithms.
Final Thoughts

Today, approximately 80 percent of the data in both public- and private-sector organizations is unstructured. To put this in perspective, most enterprises have over 1 petabyte of data, and, according to McKinsey, a petabyte is the equivalent of about 20 million four-drawer filing cabinets full of text. As a result, companies cannot gain the actionable insights from (or find the hidden intelligence in) text needed to ensure effective decision making.
Worse, most enterprises struggle to analyze and leverage the growing volumes of data they've already collected. In 2022 and beyond, businesses will move on from the supervised learning approach to a natural-language-enabled model that enables humans to identify opportunities and threats and to take more immediate action.
Ryan Welsh Ryan Welsh is founder and CEO of Kyndi, a global provider of the Kyndi Platform for the natural-language-enabled enterprise, an AI-powered platform that empowers people to do their most meaningful work. For more information, visit kyndi.com or follow on Twitter.